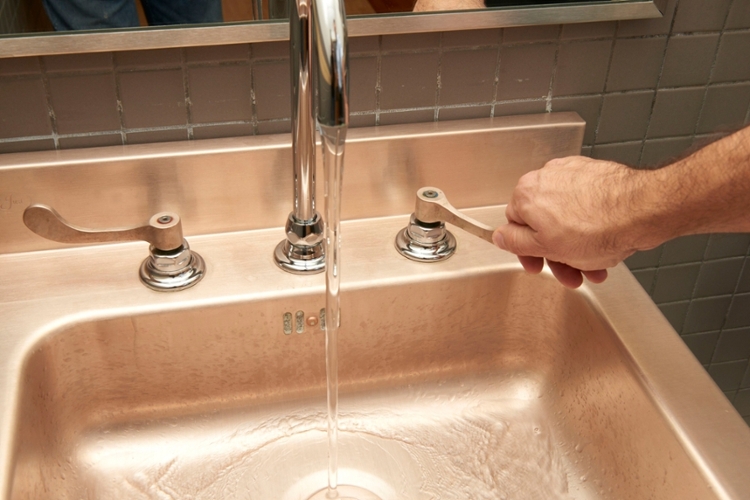 Antimicrobial Touch Surfaces 
For information on the use of antimicrobial copper touch surfaces to fight the transmission of pathogens that cause human infection and disease visit www.antimicrobialcopper.org
EPA Registration and Stewardship
Please refer to www.copperalloystewardship.com for information on the antimicrobial properties and applications of copper and copper alloy materials.
After rigorous testing and evaluation, the U.S. Environmental Protection Agency registered copper alloys as antimicrobial public health materials.  Frequently touched surfaces made from uncoated EPA-registered copper alloy materials continuously kill bacteria* within two hours of contact when cleaned regularly. 
As a condition of the registration, EPA required the development of a separate "Stewardship" website (www.copperalloystewardship.com) to serve as an information clearinghouse and resource for conveying accurate information to the public and the infection control community about the efficacy and proper use and care of antimicrobial copper alloy materials.  The website also contains guidance on permissible advertising claims for EPA-registered raw material and product suppliers.
* Laboratory testing shows that, when cleaned regularly, Antimicrobial Copper™ kills greater than 99.9% of the following bacteria within 2 hours of exposure: MRSA, Vancomycin-Resistant Enterococcus faecalis (VRE), Staphylococcus aureus, Enterobacter aerogenes, Pseudomonas aeruginosa, and E. coli O157:H7. Antimicrobial Copper surfaces are a supplement to and not a substitute for standard infection control practices. Just like other antimicrobial products, they have been shown to reduce microbial contamination, but do not necessarily prevent cross contamination; users must continue to follow all current infection control practices.