Charleston, South Carolina
Restoration
Sheet Metal Contractor
Copper Exclusive
Midvale, Utah
Architect
Glenn Keyes Architects
Charleston, South Carolina
General Contractor
Hightower Construction
Charleston, South Carolina
A neo-gothic copper spire adds stunning beauty and completes the design intent of this restored cathedral nearly 150 years in the waiting.
In 1861, the entire Cathedral of St. John the Baptist was destroyed in a fire that devastated much of Charleston, South Carolina. Since that time, parishioners saved and worked to restore their beloved cathedral. Though a Neo-Gothic style spire was always planned, it wasn't until March 8, 2010 that that dream became realized.
The parishioners could have chosen to put up something quick and inexpensive that looked passable from the ground, but instead they waited spire-less for well over a century for a permanent art piece. They selected their general contractor and architects with great care. Glenn Keyes Architects has long been known for their prowess in historic restoration designs. Jimmy Hightower, president of 50-year-old Hightower Construction, faced with numerous engineering obstacles such as the old construction of the existing building coupled with seismically active and hurricane-prone Charleston, developed a radically new and ingenious solution for the tower.
The towers would not be made of brownstone, they would be covered in a stone veneer. And the copper for the ornate spire would clad a cold mold; a process Jimmy used in his fine boat crafting company, Hightower Boatworks. When asked what his Plan B was, he replied, "I have no plan B." Through his efforts, Jimmy found German master and brand-new American immigrant, Erno Ovari, of Copper Exclusive. Ovari was easily among the most skilled, experienced and knowledgeable in his field throughout Europe and was able to effectively aid the team to the solutions they sought. Such began a historic collaboration of artists and innovators who crafted, designed and engineered a true work of art that forever enhanced the historic Charleston skyline.
Copper Exclusive created the ornate cold-mold clad copper archways, torch finials, and gilded copper cross. The copper sheet covers a stainless steel substructure which acts as a stabilizer, a lifting tool (the loop at the top was used to lift the cross and the spire), and it also serves as a lightning rod. Twenty ounce copper was primarily used throughout the project. Two hundred square feet of gold leaf was used to cover the copper cross.
The cathedral's gleaming spire is easily recognized all the way from Sullivan's Island. The gold will last for at minimum 40 years without touch-ups, and the copper work will remain beautiful for generations.
Architectural Category: Exotic or Unusual Applications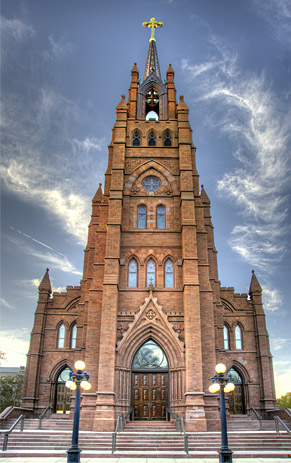 Photo Credit: Steven of the Churches of Charleston Project & Jeni Rone of Sea Star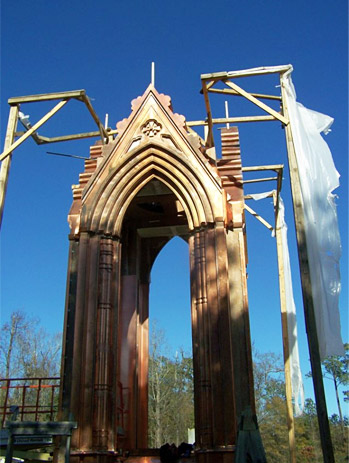 Photo Credit: Steven of the Churches of Charleston Project & Jeni Rone of Sea Star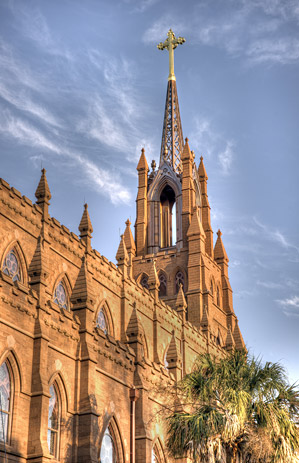 Photo Credit: Steven of the Churches of Charleston Project & Jeni Rone of Sea Star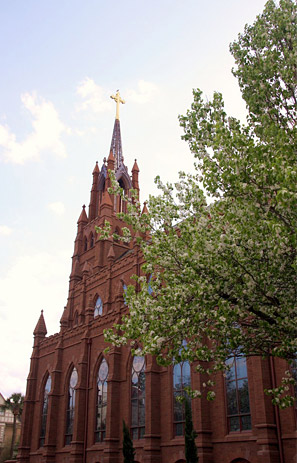 Photo Credit: Steven of the Churches of Charleston Project & Jeni Rone of Sea Star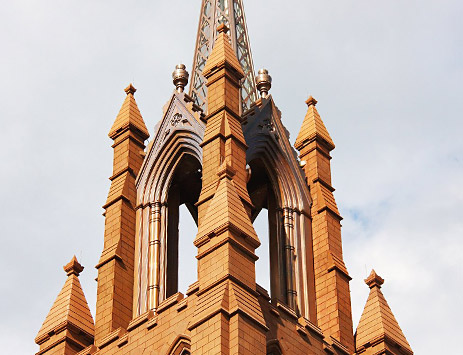 Photo Credit: Steven of the Churches of Charleston Project & Jeni Rone of Sea Star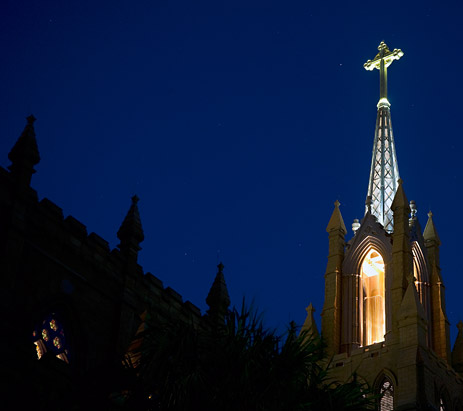 Photo Credit: Steven of the Churches of Charleston Project & Jeni Rone of Sea Star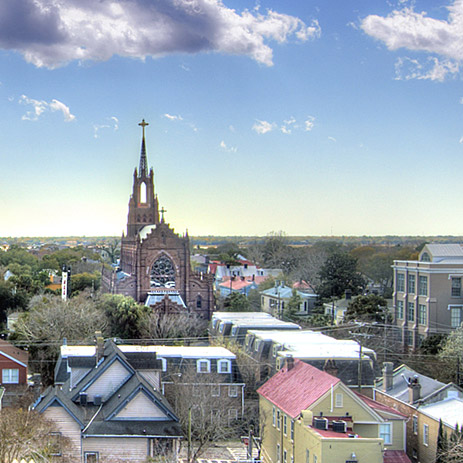 Photo Credit: Steven of the Churches of Charleston Project & Jeni Rone of Sea Star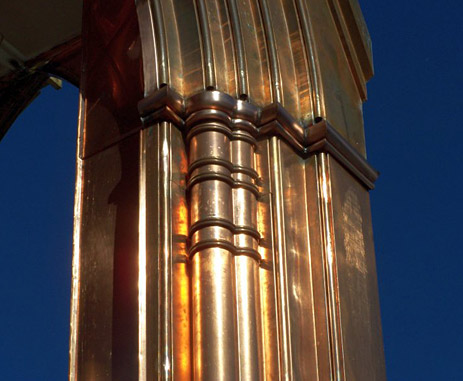 Photo Credit: Steven of the Churches of Charleston Project & Jeni Rone of Sea Star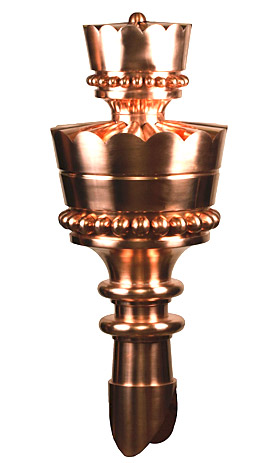 Photo Credit: Steven of the Churches of Charleston Project & Jeni Rone of Sea Star
Photo Credit: Steven of the Churches of Charleston Project & Jeni Rone of Sea Star