Oahu, Hawaii
New Construction
Architect
Bohlin Cywinski Jackson
Seattle, Washington
Associate Architect
Garduque Architects
Honolulu, Hawaii
Structural Engineer
PCS Structural Solutions
Seattle, Washington
Civil Engineering
SSFM International, Inc.
Hilo, Hawaii
Geotechnical Engineering
Masa Fujioka & Associates
Aiea, Hawaii
Copper Manufacturer and Installer
A. Zahner Co.
Kansas City, Missouri
The fluid presence and beauty afforded by the copper wall and roof cladding of this studio are a perfect compliment to the modern art it reveals.
Located on the island of Oahu in Hawaii, this private gallery and studio offers spectacular views of the Pacific to the south and nearby Diamond Head to the northeast.
Rather than replicate the traditional Hawaiian character of the existing residence, the new building is a sculptural presence whose varied spaces house a modern art collection. A copper clad structure encloses the primary gallery space, its apertures framing views of Diamond Head and the ocean. Orientation on the site and precisely positioned overhangs mitigate the tropical sun. Along the other edge of the steeply sloped site, a bar of concrete, glass and stainless steel defines the linear studio space. Three horizontal trays separate guest quarters, home office and art display and storage.
The building's two elements are joined by a glass bridge that floats above a limestone staircase linking all three levels. The land's natural terracing offers each level its own private entry sequence. Following the topography, lava steps accommodates small gatherings and connects the new building to the existing house and garage.
Copper fit into the project when they were looking for a material that would perform well over a long period of time in a corrosive oceanfront environment with little or no maintenance. The unusual shape and slightly bowed walls of the gallery volume needed a cladding material that could express a softer form in contrast to the other, more linear materials in the project.
"Actual malleability of the material was important due to the fact that the installation was occurring at a great distance from the fabrication shop and some shaping in the field was necessary," said the project architect, Campie Ellis. "We also liked the idea that the building's coloring would change over time, creating an evolving work or sculpture."
Additional Key Partners:
Helber Hastert & Fee (Landscape Architect), Honolulu, HI hhf.com
Dewhurst Macfarlane and Partners (Glass Engineering), New York, NY
WSP Lincolne Scott Inc. (Mechanical Engineering), Honolulu, Hawaii wspgroup.com
Renfro Design Group, Inc. (Lighting Design), New York, NY renfrodesign.com
Lighting & Engineering Integrated (Electrical Engineering), Honolulu, HI
Pacific AquaGroup (Pool Consultants), Kapolei, Hawaii pacificaquagroup.com
Ryan Associates (General Contractor), San Francisco, CA ryanassociates.com
Architectural Category: Flat Seam Roofs and Walls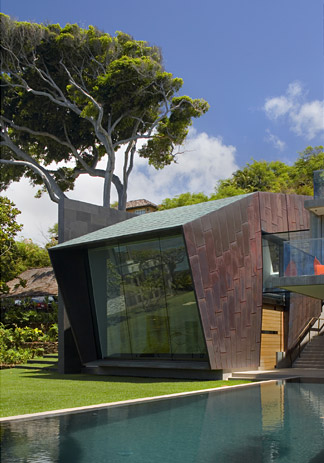 Photo Credit: Nic Lehoux, Vancouver, BC, niclehoux.com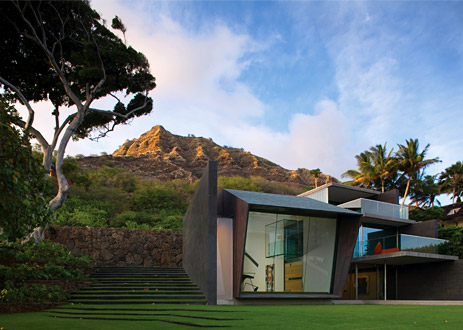 Photo Credit: Nic Lehoux, Vancouver, BC, niclehoux.com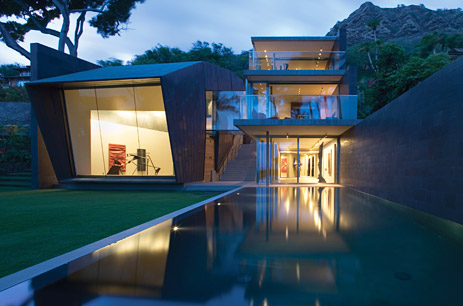 Photo Credit: Nic Lehoux, Vancouver, BC, niclehoux.com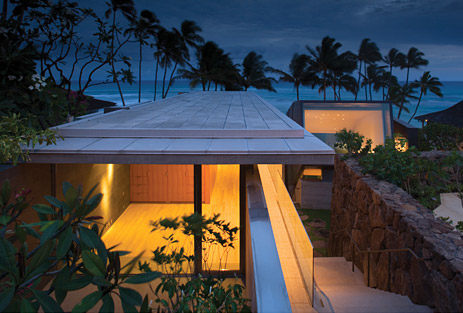 Photo Credit: Nic Lehoux, Vancouver, BC, niclehoux.com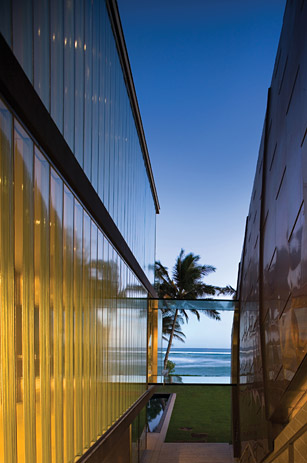 Photo Credit: Nic Lehoux, Vancouver, BC, niclehoux.com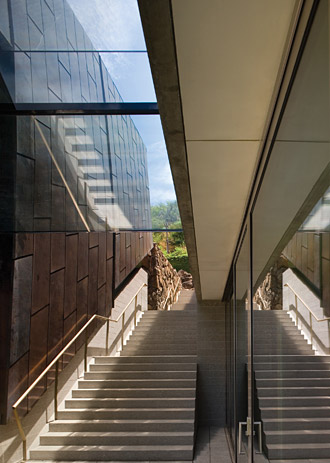 Photo Credit: Nic Lehoux, Vancouver, BC, niclehoux.com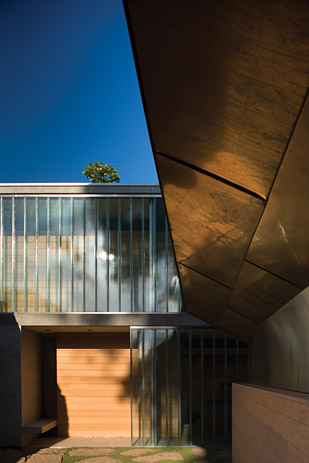 Photo Credit: Nic Lehoux, Vancouver, BC, niclehoux.com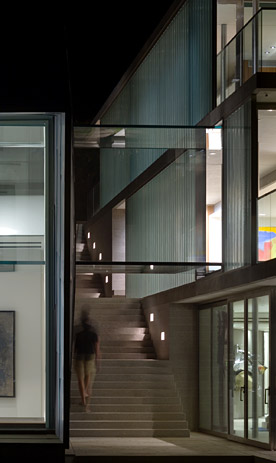 Photo Credit: Nic Lehoux, Vancouver, BC, niclehoux.com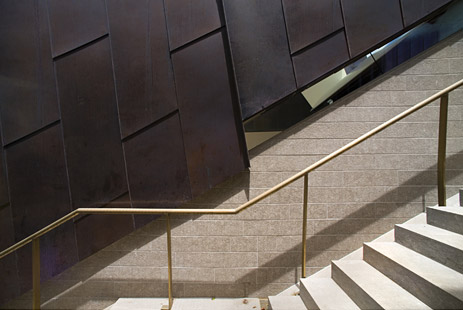 Photo Credit: Nic Lehoux, Vancouver, BC, niclehoux.com
Photo Credit: Nic Lehoux, Vancouver, BC, niclehoux.com