Pittsburgh, Pennsylvania
New Construction
Architect
Front Studio Architects
Pittsburgh, Pennsylvania
Inside and out, copper was utilized in a few different applications because of its aesthetic and acoustic qualities for this library renovation project. When the Carnegie Library of Pittsburgh/Squirrel Hill decided to renovate the existing 18,000-square-foot building and create an 8,000-square-foot addition, Front Studio Architects was chosen to redefine the library's role within the Squirrel Hill community. Front Studio Architects' objectives were to transform the library into an information center to accommodate the rapidly growing community and to provide unique experiences for its users.
The project used a community-driven planning process that included a series of public meetings and discussions with focus groups, library users and community residents. The design team proposed a sustainable, adaptable, and flexible system that would allow the library to be easily and constantly reorganized and re-imagined. Collaboration of the library staff, the architect, and the community residents succeeded in reinventing the image of the library and in defining new experiences to attract and engage users of all ages.
The library was originally clad in limestone when it was completed in 1972. Front Studio Architects' decision to use three prominent copper elements, one for each of the two exterior additions and the third for the interior surface of the larger, double-volume addition, immediately appealed to library employees and community members.
The use of copper for the building's two main facades provides a dynamic contrast to the glass curtain wall of the new entrance and the static limestone of the existing structure. The copper exteriors create a sense of vitality and distinction in the community, as the building is located at the intersection of the neighborhood's two main streets. The third copper volume, the interior of the main addition, encases the expansive new reading collection, the front desk, and the "living room." Copper insect screen was chosen for this volume because of its unique visual and acoustic qualities. As a perforated material with a backing of black acoustic insulation, it absorbs sounds throughout the space and projects changing patterns of light on its surfaces, displaying the copper's natural finish and texture. Copper's dynamic state of continual transformation will weather and mature, as will the library's surrounding landscape and community.
Architectural Categories: Interiors, Horizontal Seam Roofs and Walls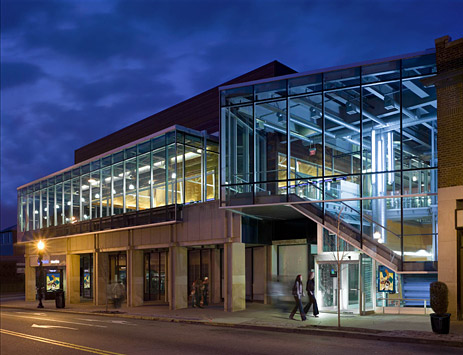 Photo Credit: Images 1-5: Edward Massery, Massery Photography, Inc.; Images 6-7: Dennis Marsico
Photo Credit: Images 1-5: Edward Massery, Massery Photography, Inc.; Images 6-7: Dennis Marsico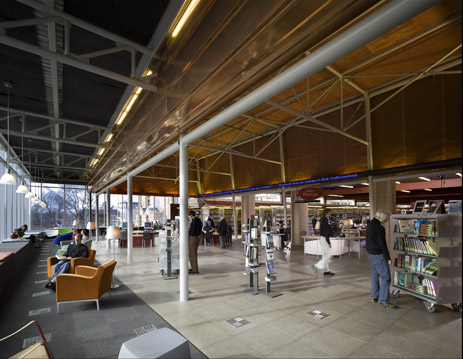 Photo Credit: Images 1-5: Edward Massery, Massery Photography, Inc.; Images 6-7: Dennis Marsico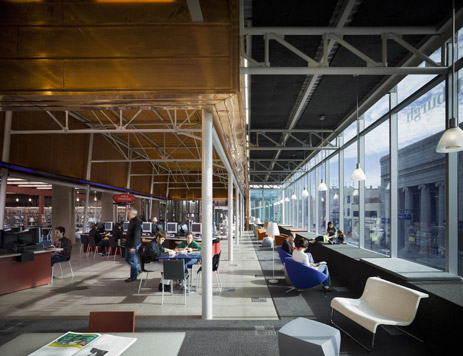 Photo Credit: Images 1-5: Edward Massery, Massery Photography, Inc.; Images 6-7: Dennis Marsico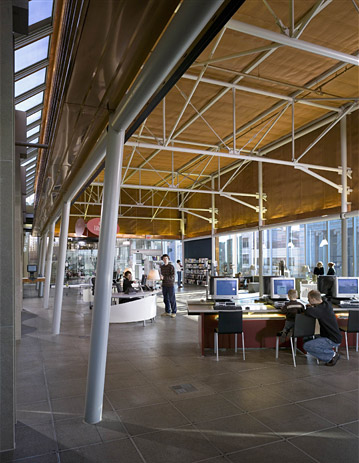 Photo Credit: Images 1-5: Edward Massery, Massery Photography, Inc.; Images 6-7: Dennis Marsico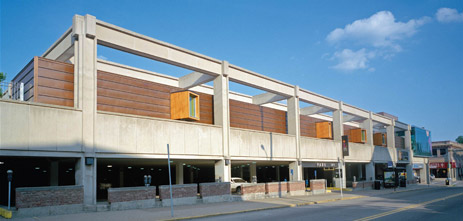 Photo Credit: Images 1-5: Edward Massery, Massery Photography, Inc.; Images 6-7: Dennis Marsico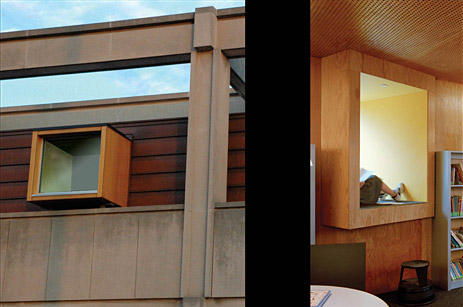 Photo Credit: Images 1-5: Edward Massery, Massery Photography, Inc.; Images 6-7: Dennis Marsico