Seattle, Washington
New Construction
Architect
Schacht Aslani Architects
Seattle, Washington
Copper cladding plays a critical role in creating a civic presence for Fire Station No. 30, which was challenging given the scale of the new facility and its urban context. The building is located on Mt. Baker Boulevard, a landmark street which was designed by the Olmsted Brothers and is the gateway to a historic residential neighborhood.
The architectural expression maximizes the scale of the small, two-story, 9,500-square-foot building, enabling it to stand tall among the large-scale elements that surround it, including a new light rail station, a growing collection of taller, multi-use buildings, the historic Franklin High School and its football field. The simple, minimal building volume increases the station's presence.
The main façade along the boulevard is a two-story curtain wall that opens the function of the station to its community. A super graphic of the station number is etched into the glazing in front of the main stairwell and can be seen across the football field. The station is clad in a combination of standing seam and corrugated copper panels, which are stretched tautly over the roof fascia and walls. The material uniformity supports the design concept, simplifying the building's massing and details in order to increase the sense of scale. At the same time, the unique qualities of natural copper sheet metal provide a richness of color and texture that enhances the minimal design language, communicates permanence and relates to the brick and terracotta high school building.
Architectural Categories: Exotic or Unusual Applications, Standing Seam Roofs and Walls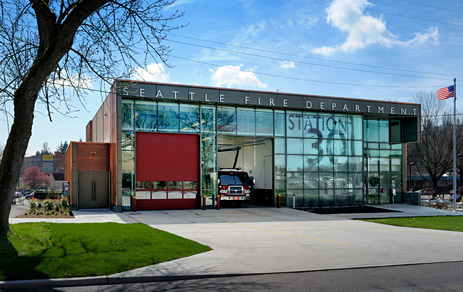 Photo Credit: Mike Jensen Photography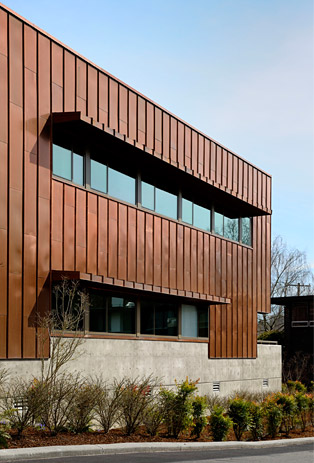 Photo Credit: Mike Jensen Photography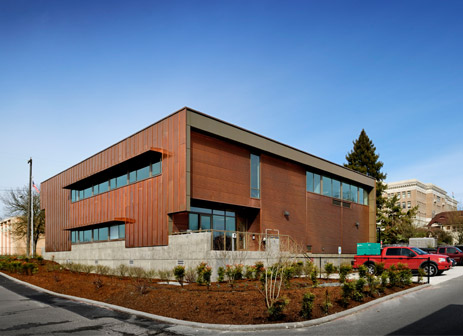 Photo Credit: Mike Jensen Photography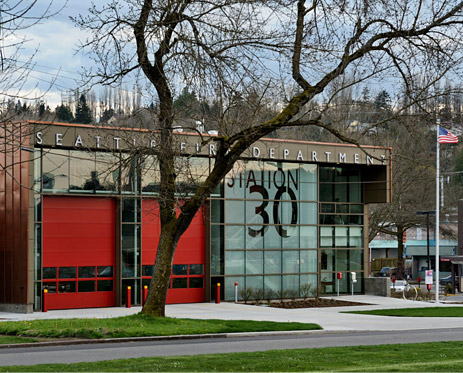 Photo Credit: Mike Jensen Photography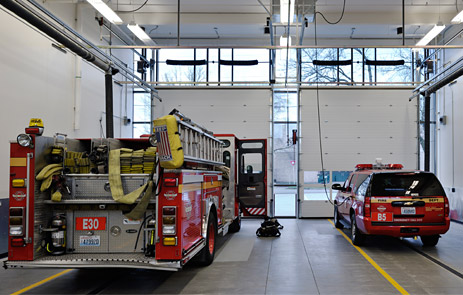 Photo Credit: Mike Jensen Photography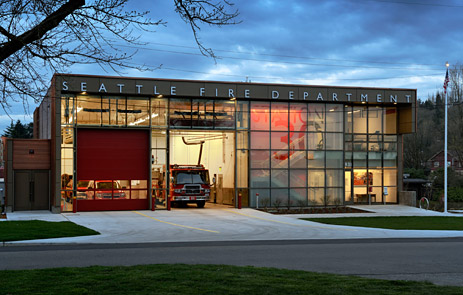 Photo Credit: Mike Jensen Photography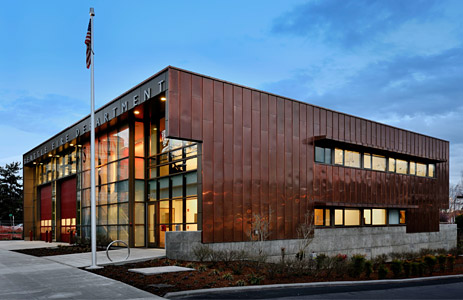 Photo Credit: Mike Jensen Photography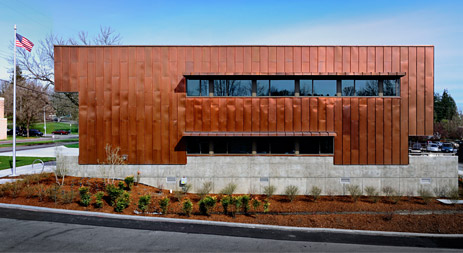 Photo Credit: Mike Jensen Photography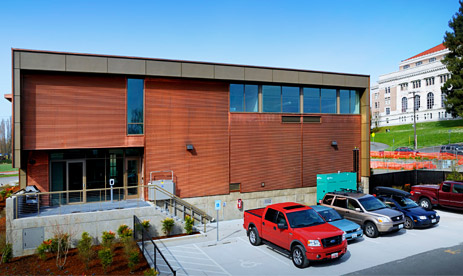 Photo Credit: Mike Jensen Photography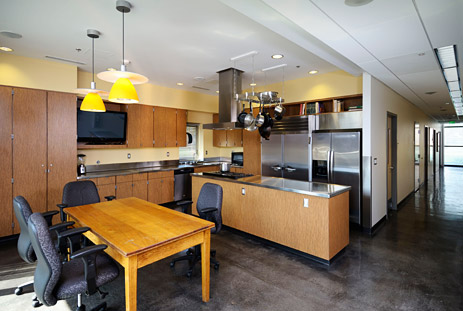 Photo Credit: Mike Jensen Photography