Boston, Massachusetts
Restoration
Public Section Sub Trade Contractor
Greenwood Industries, Inc.
Millbuey, Massachusetts
Owner
Commonwealth of Massachusetts Division of Capital Asset Management
Boston, Massachusetts
General Contractor
JK Scalan Company, Inc.
East Falmouth, Massachusetts
Even the "Hub of the Universe" needs to replace its old roof with a new copper top. Greenwood Industries, Inc. was contracted by the Commonwealth of Massachusetts to restore one of the most historically significant buildings in the United States and the hub of Massachusetts' political system. The Massachusetts State House, erected in 1795, houses both the executive and legislative branches of the state's government and the governor's office. The State House is a living museum containing many artifacts and historical documents from American history, hosting over 90,000 visitors annually and 1500 employees daily.
The building is one of a kind in design and content. The roof system is one of a kind in design and functionality. Greenwood removed and recycled 83,600 square feet of copper and existing roofing and married 18,400 square feet of new flat seam copper panels, 38,100 square feet of new standing seam copper panels and 5,600 square feet of copper gutter liner with various types of new and existing roof systems, all done without disturbing the operations below.
Twenty and thirty-two ounce copper adorns the majority of the State House because of its workability, aesthetic appearance and historical significance to building itself. The design creates a fully functional masterpiece that protects the contents below and preserves the historic nature of this monument to American history. The copper used was produced by Revere Copper which was founded by Paul Revere. In addition to being a great patriot of the American Revolution, Paul Revere stood at the side of Governor Samuel Adams during the ceremony at which the first cornerstone of the State House was laid. Later, Revere Copper provided the copper sheets which covered the dome of the State House. The dome was originally covered by wood shingles and later gold leaf. This application of cold roller copper in 1801 was the first in North America.
Architectural Categories: Flat Seam Roofs and Walls, Standing Seam Roofs and Walls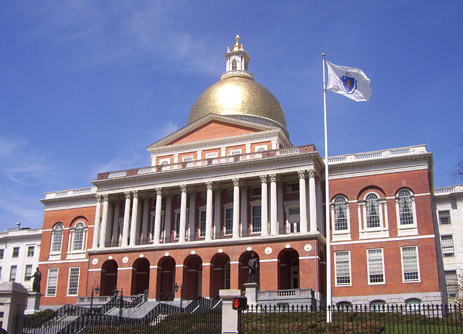 Photo Credit: The Commonwealth of Massachusetts Division of Capital Asset Management & Sky High Enterprises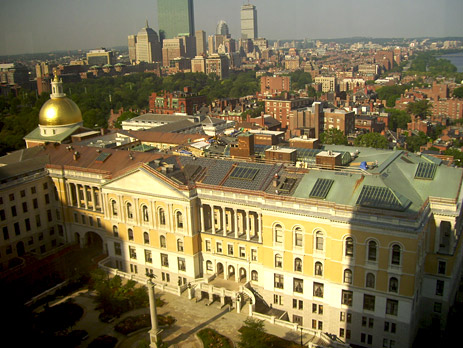 Photo Credit: The Commonwealth of Massachusetts Division of Capital Asset Management & Sky High Enterprises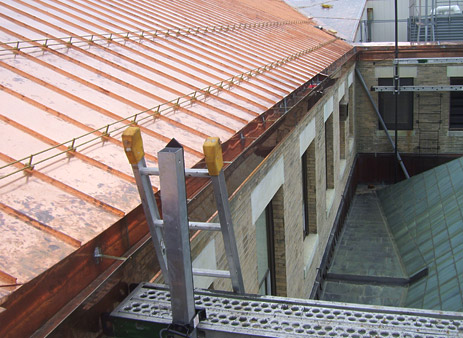 Photo Credit: The Commonwealth of Massachusetts Division of Capital Asset Management & Sky High Enterprises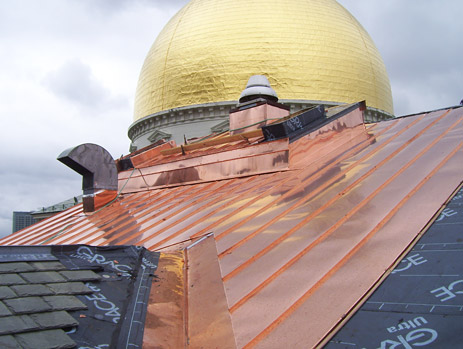 Photo Credit: The Commonwealth of Massachusetts Division of Capital Asset Management & Sky High Enterprises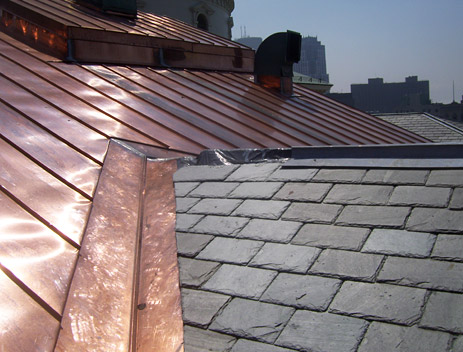 Photo Credit: The Commonwealth of Massachusetts Division of Capital Asset Management & Sky High Enterprises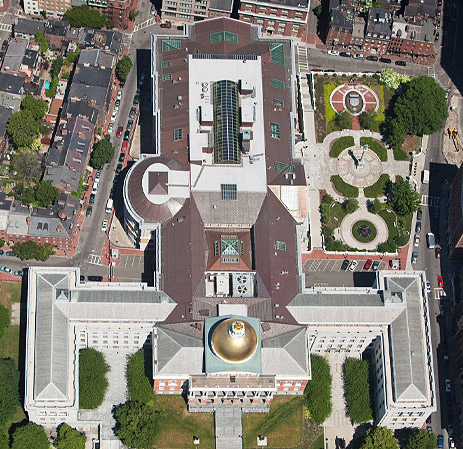 Photo Credit: The Commonwealth of Massachusetts Division of Capital Asset Management & Sky High Enterprises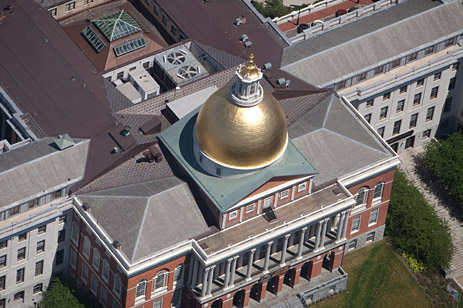 Photo Credit: The Commonwealth of Massachusetts Division of Capital Asset Management & Sky High Enterprises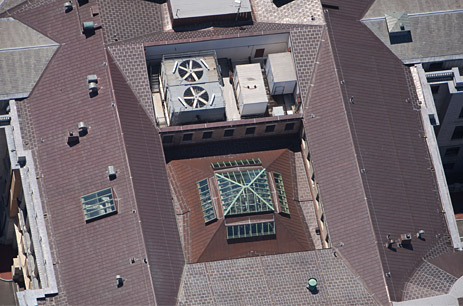 Photo Credit: The Commonwealth of Massachusetts Division of Capital Asset Management & Sky High Enterprises