Phoenix, Arizona
New Construction
Architect
Richärd+Bauer Architecture, LLC
Phoenix, Arizona
Copper cladding gives this building a unique aesthetic that makes this library an architectural oasis in the desert of Arizona. The architecture of the new community library reflects the complexity and interconnected nature of both the information and the programs which it houses. The relatively simple form of the building is derived by the extrusion of program elements both vertically and horizontally, creating opportunities for internal interconnections, exterior views, natural daylight and access to exterior spaces.
Modeled after the architecture of an integrated circuit, the building provides insulation between disparate functions and promotes interaction and interconnection between like functions and spaces. The structural steel building is sheathed in a naturally ventilating copper rain screen. The pattern is an abstraction of the digital bar code, and the skin flows into interior vestibules reflecting natural light throughout the day. Five insulated rooftop lanterns introduce light into the core of the building down to the first level and provide a soft lantern effect during evening operating hours.
Complementing the copper cladding throughout, the interior of the building is lined with cedar strips reinforcing the simplicity of the form. Abstracted agricultural patterns are digitally imprinted on the skylight liners and laser cut from the surrounding guardrails, tying the building to the history of the area. Recalling the pattern of a circuit board, building systems are organized and expressed within an independent distribution soffit, which also integrates the ambient lighting for the space. Thin accessible flooring provides flexibility for power and data for the changing needs of informational spaces.
Architectural Category: Standing Seam Roofs and Walls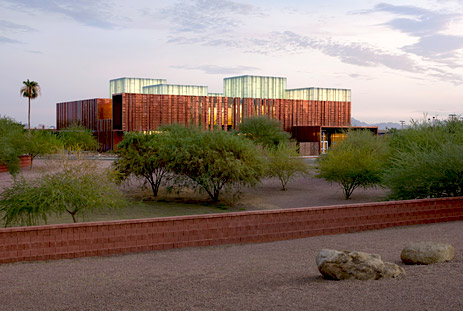 Photo Credit: Bill Timmerman (images 1-5, 7, 8); Mark Boisclair (image 6)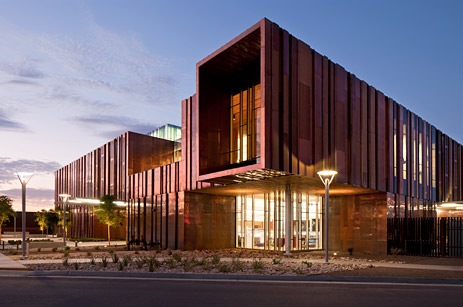 Photo Credit: Bill Timmerman (images 1-5, 7, 8); Mark Boisclair (image 6)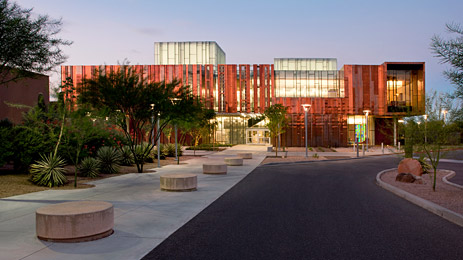 Photo Credit: Bill Timmerman (images 1-5, 7, 8); Mark Boisclair (image 6)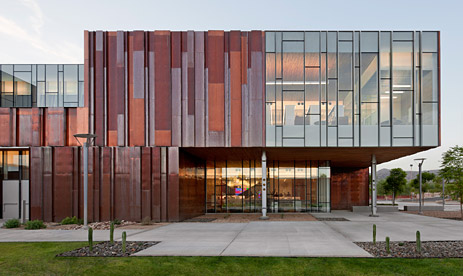 Photo Credit: Bill Timmerman (images 1-5, 7, 8); Mark Boisclair (image 6)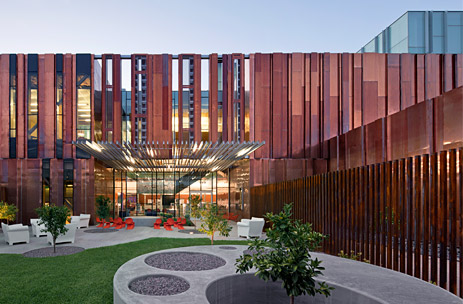 Photo Credit: Bill Timmerman (images 1-5, 7, 8); Mark Boisclair (image 6)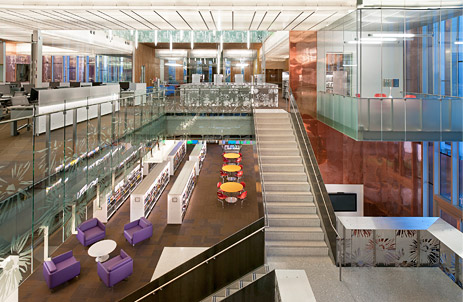 Photo Credit: Bill Timmerman (images 1-5, 7, 8); Mark Boisclair (image 6)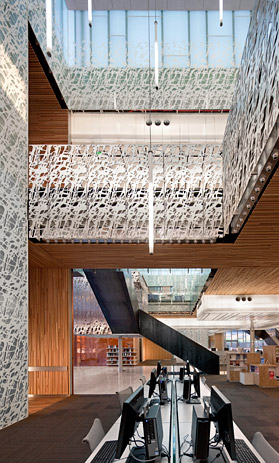 Photo Credit: Bill Timmerman (images 1-5, 7, 8); Mark Boisclair (image 6)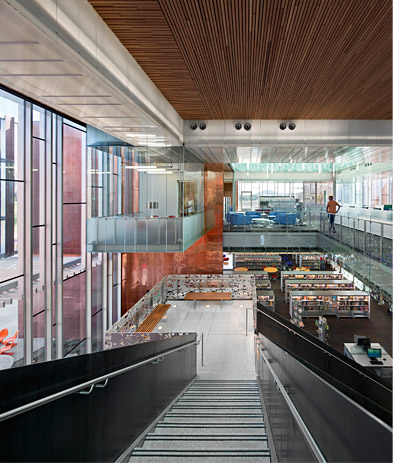 Photo Credit: Bill Timmerman (images 1-5, 7, 8); Mark Boisclair (image 6)