Bloomfield Hills, Michigan
Restoration
Architect
Quinn Evans Architects
Ann Arbor, Michigan
Having one of the largest copper roofs in the country, the historic Kingswood High School in Bloomfield Hills, Michigan, recently underwent a massive $14 million roof restoration project. A design build team was assembled for the renovation and restoration of the 70-year-old copper roof on the Kingswood School, which was designed by architect Eliel Saarinen who was known for his art nouveau buildings in the early 20th century.
Leaks in the built-in copper gutters and the aging drainage system had deteriorated the wood roof and concrete cantilevers supporting the eaves. This roof project involved the replacement of 91,000 square feet of upper batten seam copper roofing with integral gutters, and flat seam copper roofing on the eaves.
The Kingswood School was named to the National Register of Historic Places in 1973 and as a National Historic Landmark in 1989. Due to its historic designation, great care was taken to maintain the original roof configuration, gutters, eave profile and copper roof detailing. The deteriorated roof structure was meticulously removed and replicated not to damage or change its significant building character.
The copper-clad roof is comprised of batten seams on the upper slopes, and interior gutter with internal rain water conductors, and standing- and flat seam panels on the eaves. An embossed copper fascia and copper soffit panels completed the system. Unlike other batten seam roofs of its time, the ridges were void of the top batten allowing the battens to wrap over the ridges, giving them a saw-tooth appearance.
During the construction, the concrete eave structure was replaced by a structural steel frame clad in wood, and the copper roofing was reinstalled to match original profile and significant details. The roof's internal drainage system was repaired and reconfigured to allow for thermal expansion of the copper roofing and gutters. Material and construction were carefully documented and replacement elements were often replicated onsite to maintain the significant details and allow for a rapid-phased restoration. Additionally, the original unvented attic was insulated and power ventilated to address past issues with ice-buildup, roof damage and heat loss that had likely contributed to the roof's deterioration.
Architectural Categories: Flat Seam Roofs and Walls, Batten Seam Roofs and Walls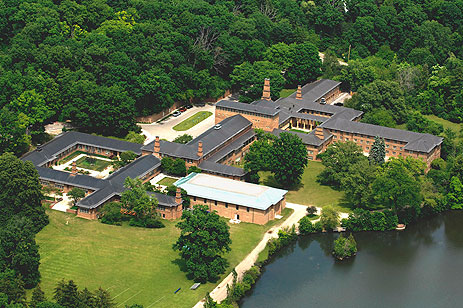 Photo Credit: Quinn Evans Architects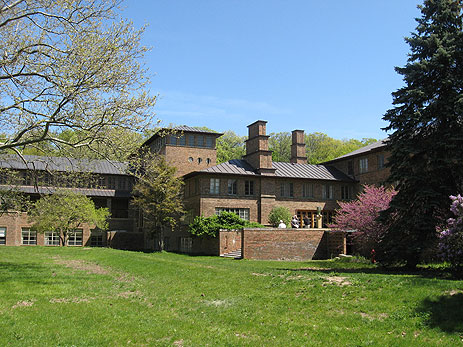 Photo Credit: Quinn Evans Architects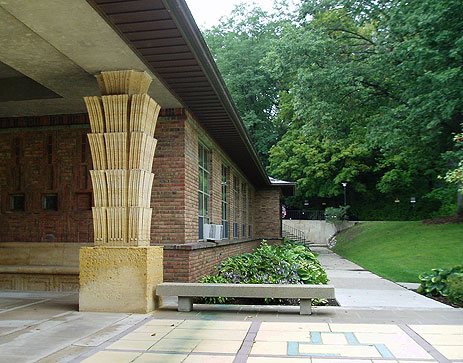 Photo Credit: Quinn Evans Architects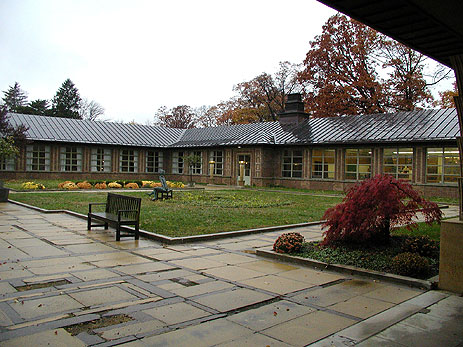 Photo Credit: Quinn Evans Architects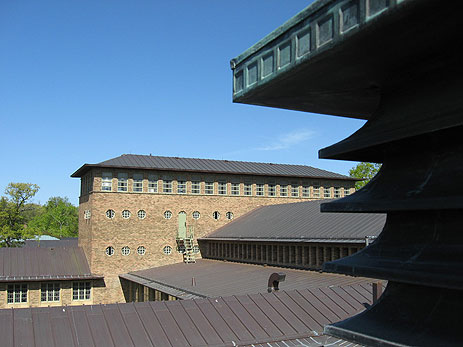 Photo Credit: Quinn Evans Architects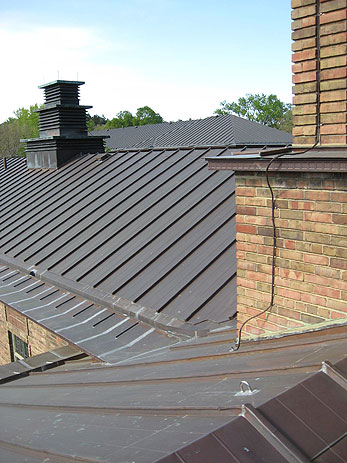 Photo Credit: Quinn Evans Architects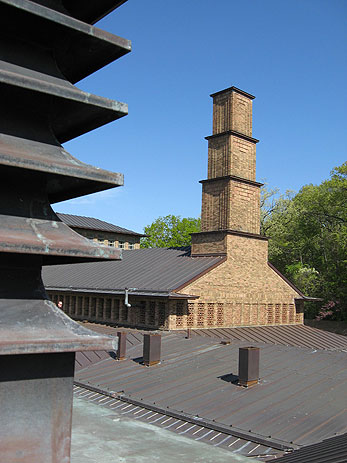 Photo Credit: Quinn Evans Architects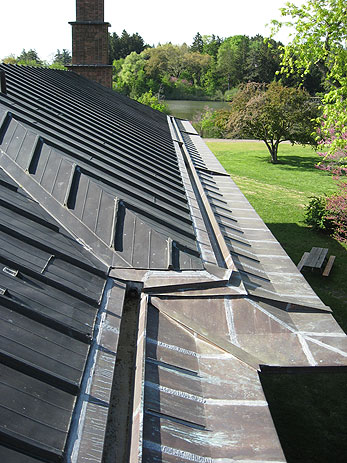 Photo Credit: Quinn Evans Architects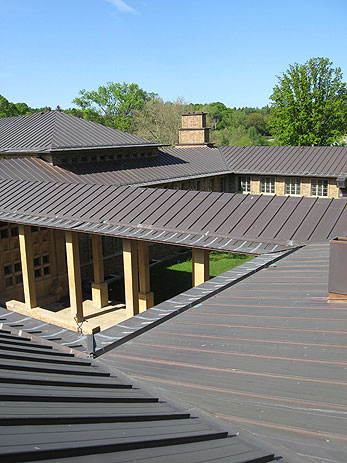 Photo Credit: Quinn Evans Architects