Long Island, New York
New Construction
Architect
Cannon Design
New York, New York
Facade Fabricator
Pohl Inc. of America
West Valley City, Utah
Project Manager
Aurora Contractors, Inc.
Ronkonkoma, New York
Construction Manager
Jacobs Construction Management
New York, New York
Comprising approximately 75,000 square feet, the facades of the new Nassau Community College Life Sciences Building are clad with natural, copper-plate exterior wall panels, creating a harmony between the building and its natural context. The Life Sciences Building, housing both the chemistry and nursing departments, features long, rectilinear bars three stories in height. These bars are configured in a horseshoe fashion, creating a courtyard in which the open end is completed by a cluster of tall trees, forming one communal, exterior green space. Laboratory and lecture classrooms, situated along the building's outer perimeter, display the building's function and activities while creating a formal front toward the main campus. The copper cladding provides a building skin, ever-changing in appearance as it reflects how the environment affects its color and patterning. The south, east and west facades feature a ventilated (open joint) and pressure-equalized rain screen system. Exterior façade copper panels prevent precipitation and solar (infrared) radiation from reaching and damaging the air/moisture barrier. This system allows for fast and efficient drying of the pressure-equalized and compartmentalized cavity behind the façade panels through natural convection. The Nassau Community College Life Sciences Building is registered for LEED™ Certification with the USGBC/GBCI and is expected to receive a LEED Gold rating after completing the one-year enhanced commissioning and post-occupancy survey requirements.
Architectural Category: Exotic or Unusual Applications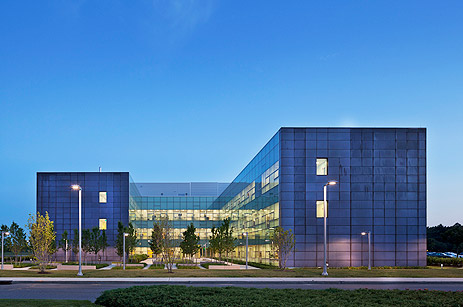 Photo Credit: Eduard Hueber (All photographs were taken by Eduard Hueber for the exception of image number 9)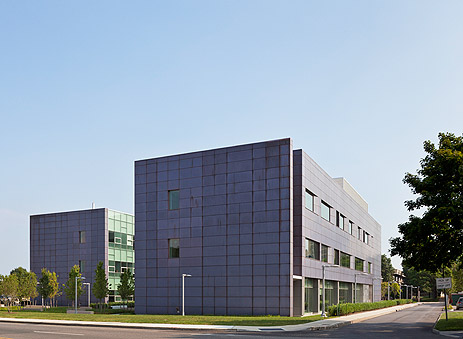 Photo Credit: Eduard Hueber (All photographs were taken by Eduard Hueber for the exception of image number 9)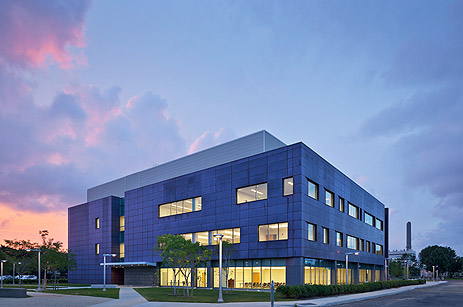 Photo Credit: Eduard Hueber (All photographs were taken by Eduard Hueber for the exception of image number 9)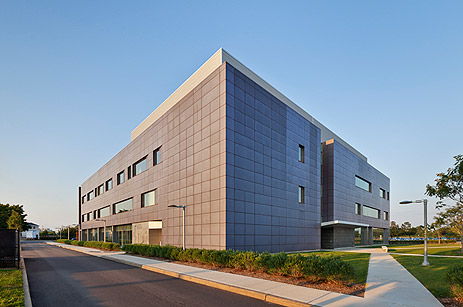 Photo Credit: Eduard Hueber (All photographs were taken by Eduard Hueber for the exception of image number 9)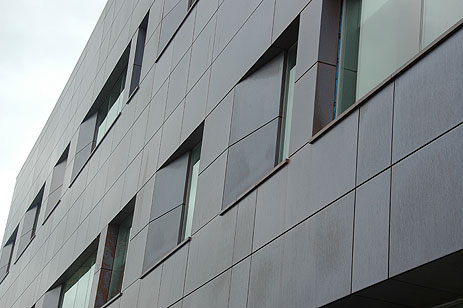 Photo Credit: Eduard Hueber (All photographs were taken by Eduard Hueber for the exception of image number 9)
Photo Credit: Eduard Hueber (All photographs were taken by Eduard Hueber for the exception of image number 9)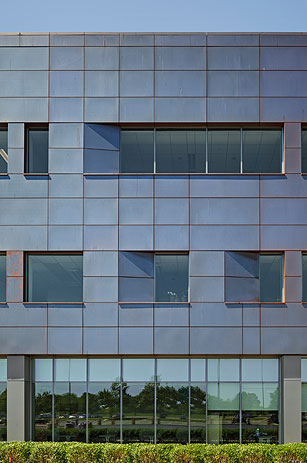 Photo Credit: Eduard Hueber (All photographs were taken by Eduard Hueber for the exception of image number 9)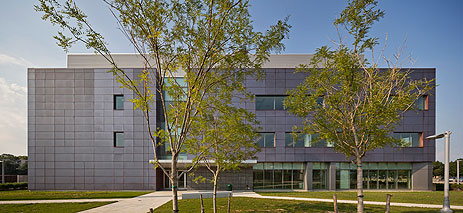 Photo Credit: Eduard Hueber (All photographs were taken by Eduard Hueber for the exception of image number 9)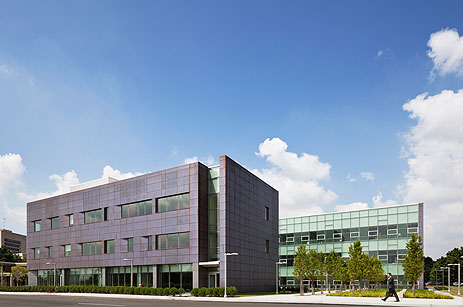 Photo Credit: Eduard Hueber (All photographs were taken by Eduard Hueber for the exception of image number 9)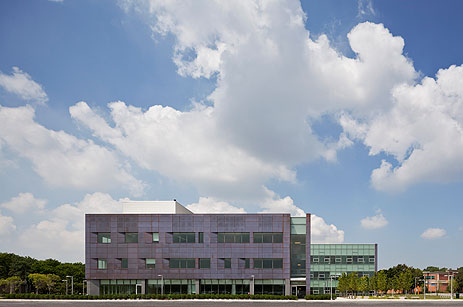 Photo Credit: Eduard Hueber (All photographs were taken by Eduard Hueber for the exception of image number 9)