Greenfield, Massachusetts
New Construction
Architect
Charles Rose Architects Inc.
Somerville, Massachusetts
The John W. Olver Transit Center— situated in the historic business district of Greenfield, Massachusetts—utilizes copper to achieve aesthetic, functional and contextual goals. The building, representing the city's forward-thinking initiatives and the government's efforts to reduce carbon emissions, required the achievement of zero net energy, which copper helped facilitate. For example: the material allowed for perforations in custom-designed panels, with approximately 50 percent open area, that could provide sufficient interior day lighting yet dramatically reduce heat gain and eliminate glare.
Copper's physical properties and its extensive use in architectural structures throughout history also made it the obvious choice for the building's aesthetic and contextual goals: the balance of old and new. Specifically, the city's historic downtown buildings use the metal in belfries and roof constructions. The decision to clad the transit center and the minor structures surrounding it—a wood-pellet boiler and dumper/recycling area—with copper was deliberate: a link to Greenfield's past. Yet, copper is equally modern—its malleability, reflectivity and mutability helped to create a contemporary building, both formally and technologically.
Architectural Category: Flat Seam Roofs and Walls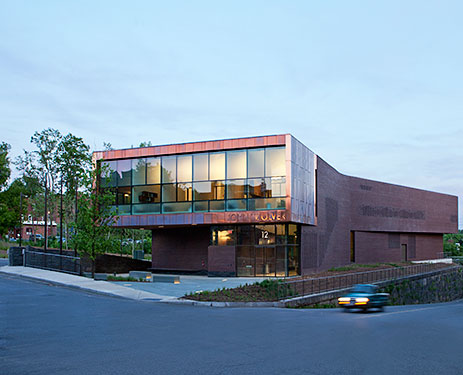 Photo Credit: Peter Vanderwarker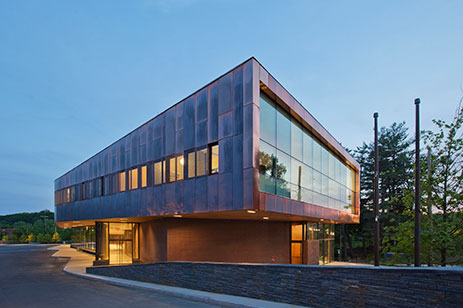 Photo Credit: Peter Vanderwarker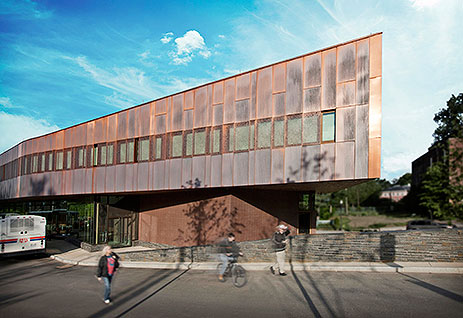 Photo Credit: Peter Vanderwarker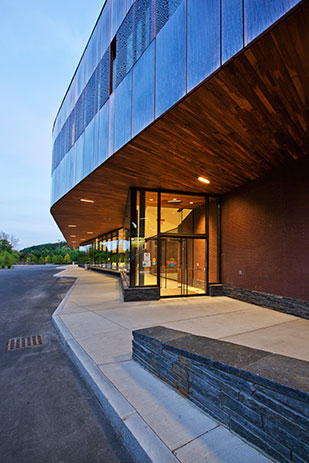 Photo Credit: Peter Vanderwarker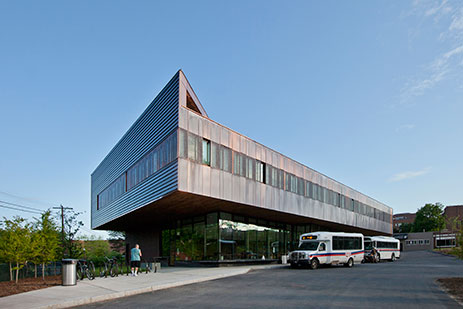 Photo Credit: Peter Vanderwarker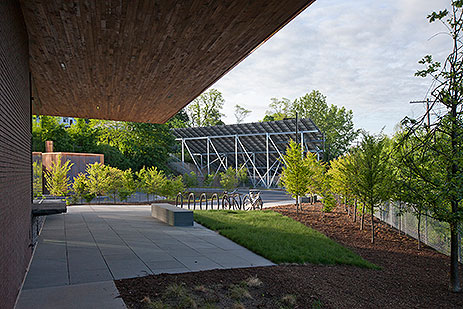 Photo Credit: Peter Vanderwarker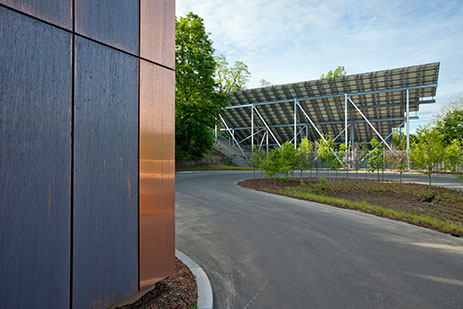 Photo Credit: Peter Vanderwarker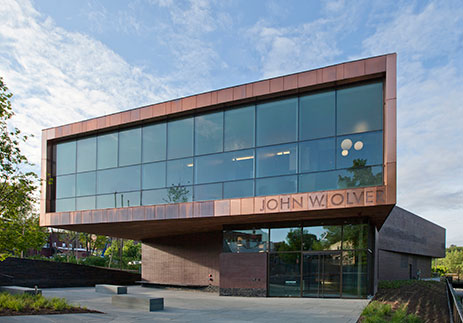 Photo Credit: Peter Vanderwarker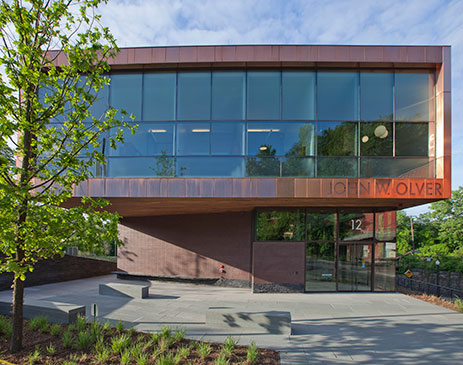 Photo Credit: Peter Vanderwarker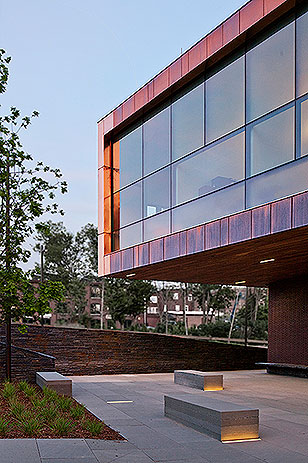 Photo Credit: Peter Vanderwarker