Washington, District of Columbia
Restoration
Sheet Metal Contractor
James R. Walls Contracting Co., Inc.
Clinton, Maryland
The Daughters of the American Revolution recently underwent a major renovation on the exterior of its library, which included the perimeter mansard, copper wall cladding, cornices between dormers, 26 each of radius eyebrow dormer cornices, and a number of barrel roof covers, and finally new historically accurate windows and framing. Roof Consultant Services, Inc. (RCS) was hired by the owner (DAR) to design, plan, manage and ensure timely completion of renovation of one of the three components of a block-long complex located one block from the White House in Washington, DC.
James R. Walls Contracting (JRWCo) was selected to execute the work with oversight provided by RCS. JRWCo, an expert in both sheet metal and roofing, determined that the best approach was to match the existing framing, and to ensure historical integrity, reframe the cornices and sheath the walls with 3/4" plywood, including the area down to the gutters. When the cladding was removed, JRWCo found that the existing wall was not concrete as anticipated. Instead, the wall was terra-cotta block with 1-1/2" parging. In the parging, wood was deteriorated, rotten and loose. Additionally, JRWCo discovered that after the upper cornice and upper built-in gutters were removed there was significant damage underneath consisting of rotten and missing wood.
JRWCo started from the lowest built-in gutter and worked up. They installed counter-flashing on stone parapet on exterior walls, window sill flashing, and window side and radius head flashing. Additionally, each of the 26 windows had to be raised 8 inches by installing new blocking at the bottom of each so water could no longer enter through the window. Previously, the sill was only about 1-1/2" above the gutter. Expansion joints were fabricated and installed in areas where there was no previous method to accommodate expansion. After that, the copper surround was installed on the inside where the new windows would go in. Copper wall cladding came next using 3/4" lock cleats, spaced every 12 Inches. Each cleat was fastened to plywood with two flathead screws.  The contractor installed 500 panels; each panel size was 24-by-28-inches. The radius window head cornices and straight cornices were then installed between the radius window-head cornices. From there, the upper built-in gutter could be installed as it was locked to the cornice.  Next, the custom fabricated roofs on top of the barrel dormers were installed, and JRWCo tied the existing batten seam copper roof into the new upper built-in gutter and barrel dormer tops. The final rework included replacing the lone roof drain in the gutter system.
Work continued both onsite and in the shop. To get the job watertight, ice and water shield waterproofing membrane was installed over all vertical structures, lower and upper built-in gutters, and tops of all 26 barrel roof covers onsite. In the shop, fabrication began in earnest on a wide-range of copper architectural elements —built-in gutters, window trims, counter-flashing, straight cornices (40 sections) and radius cornices. Radius window heads were then assembled in the JRWCo shop. These came in 14 pieces. Quality specifications were strict in order to get each to align properly. Assembly took 12 hours each, and then clips were soldered to the back of each window head in the field to provide additional support when they were hung. The team worked together to complete the job for 11 months.  It adhered to strict historical and quality specifications while the occupants remained in the building in a tightly constrained urban area.
Architectural Categories: Flat Seam Roofs and Walls, Batten Seam Roofs and Walls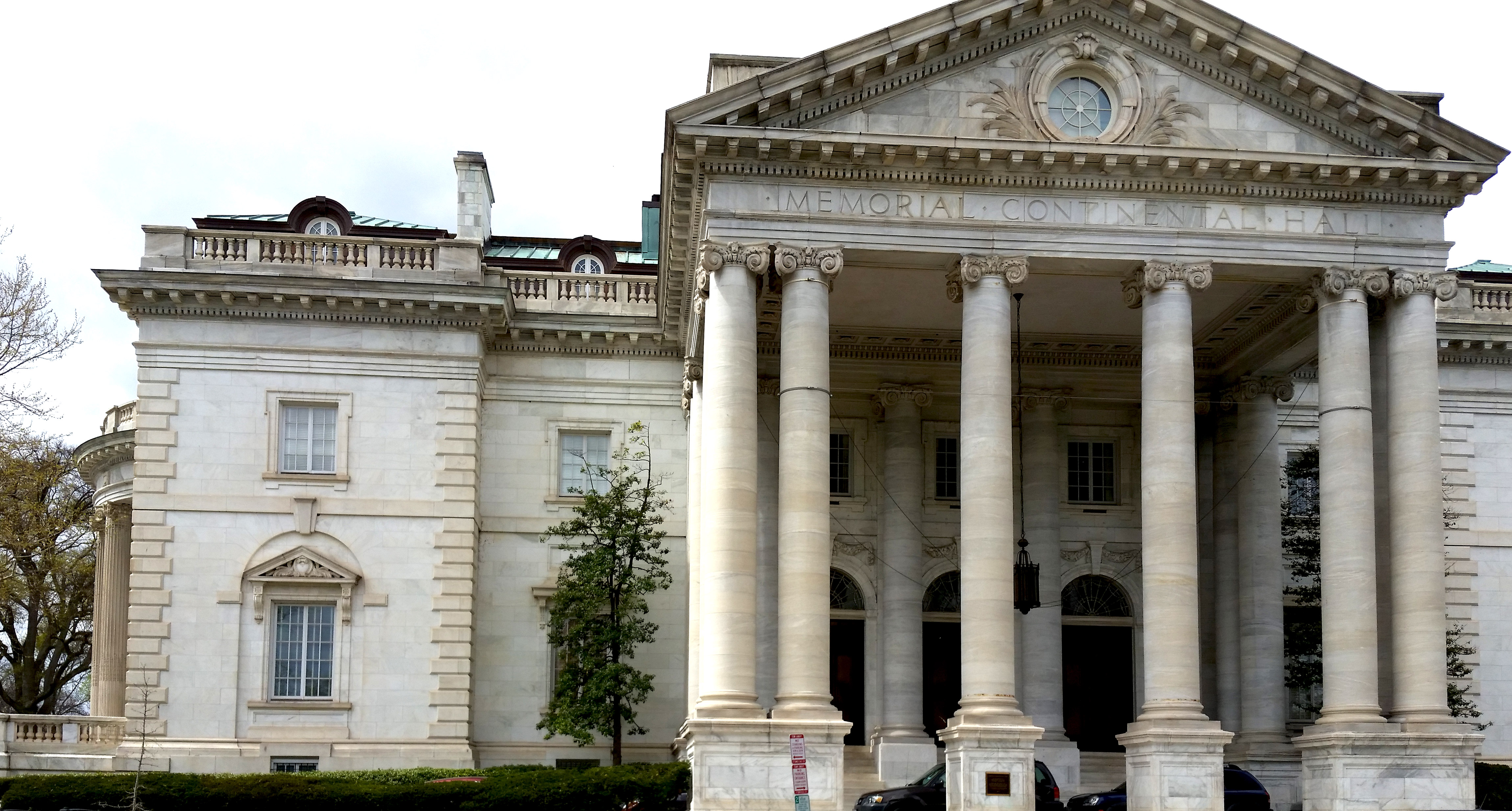 Photo Credit: James R. Walls Contracting Co., Inc.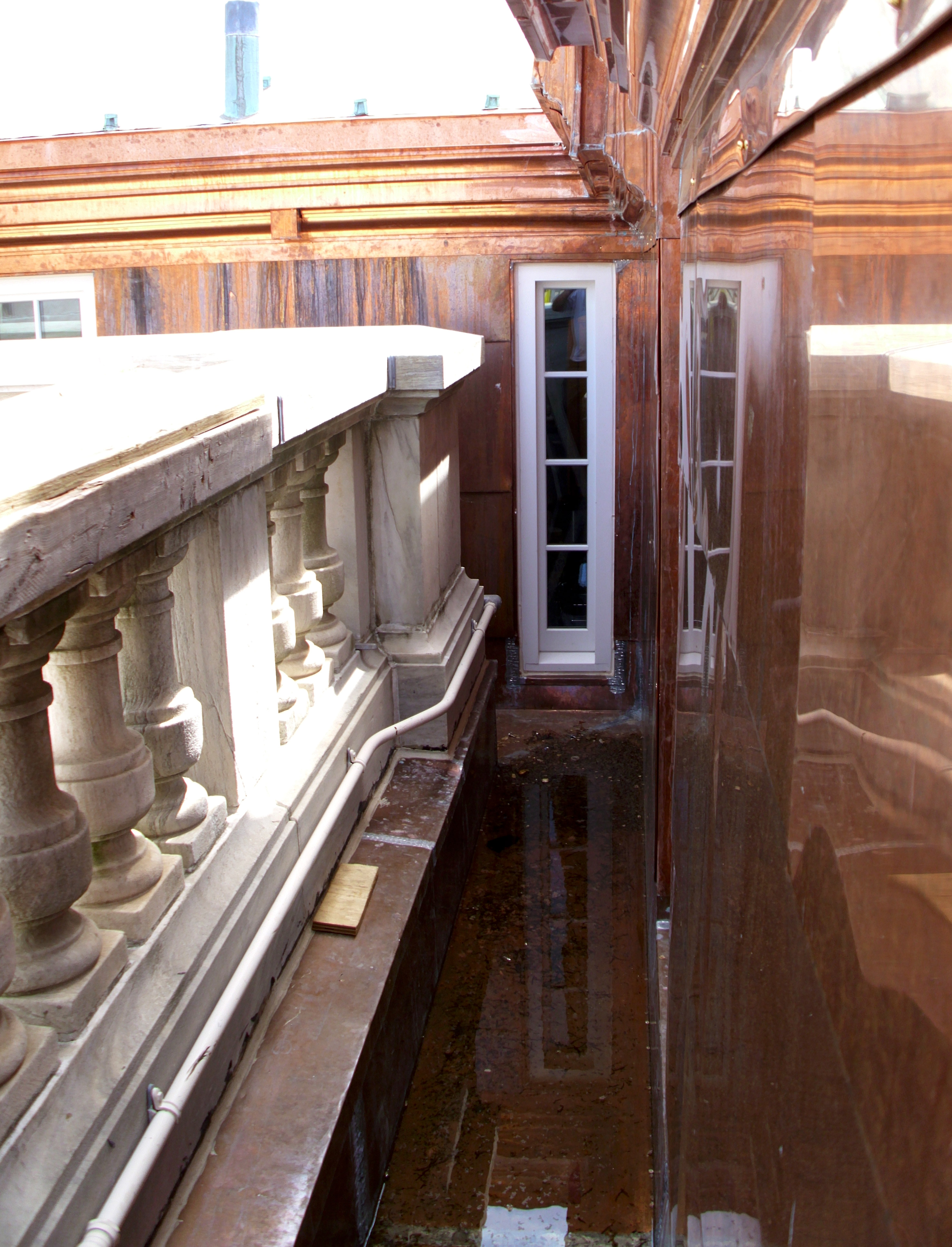 Photo Credit: James R. Walls Contracting Co., Inc.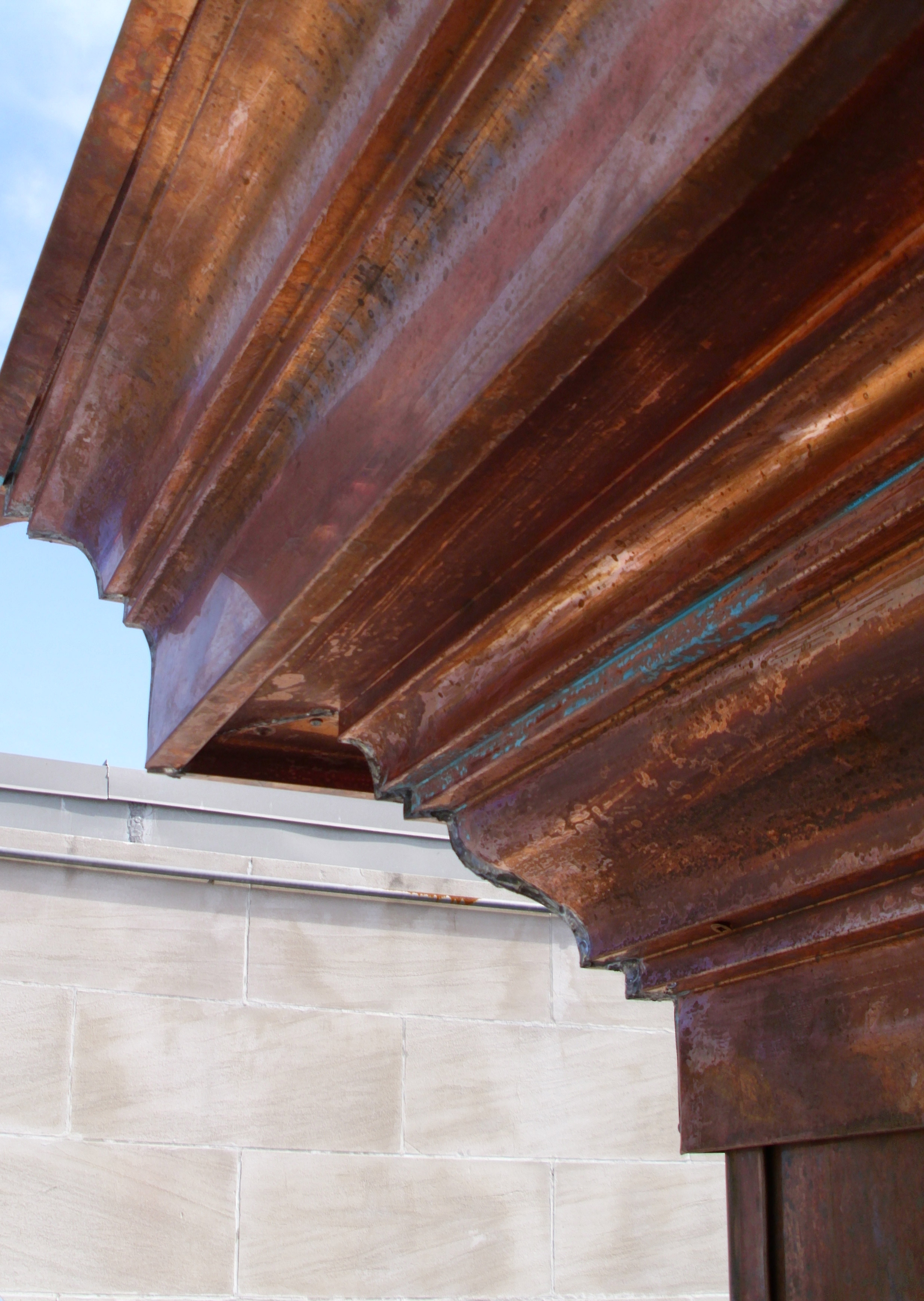 Photo Credit: James R. Walls Contracting Co., Inc.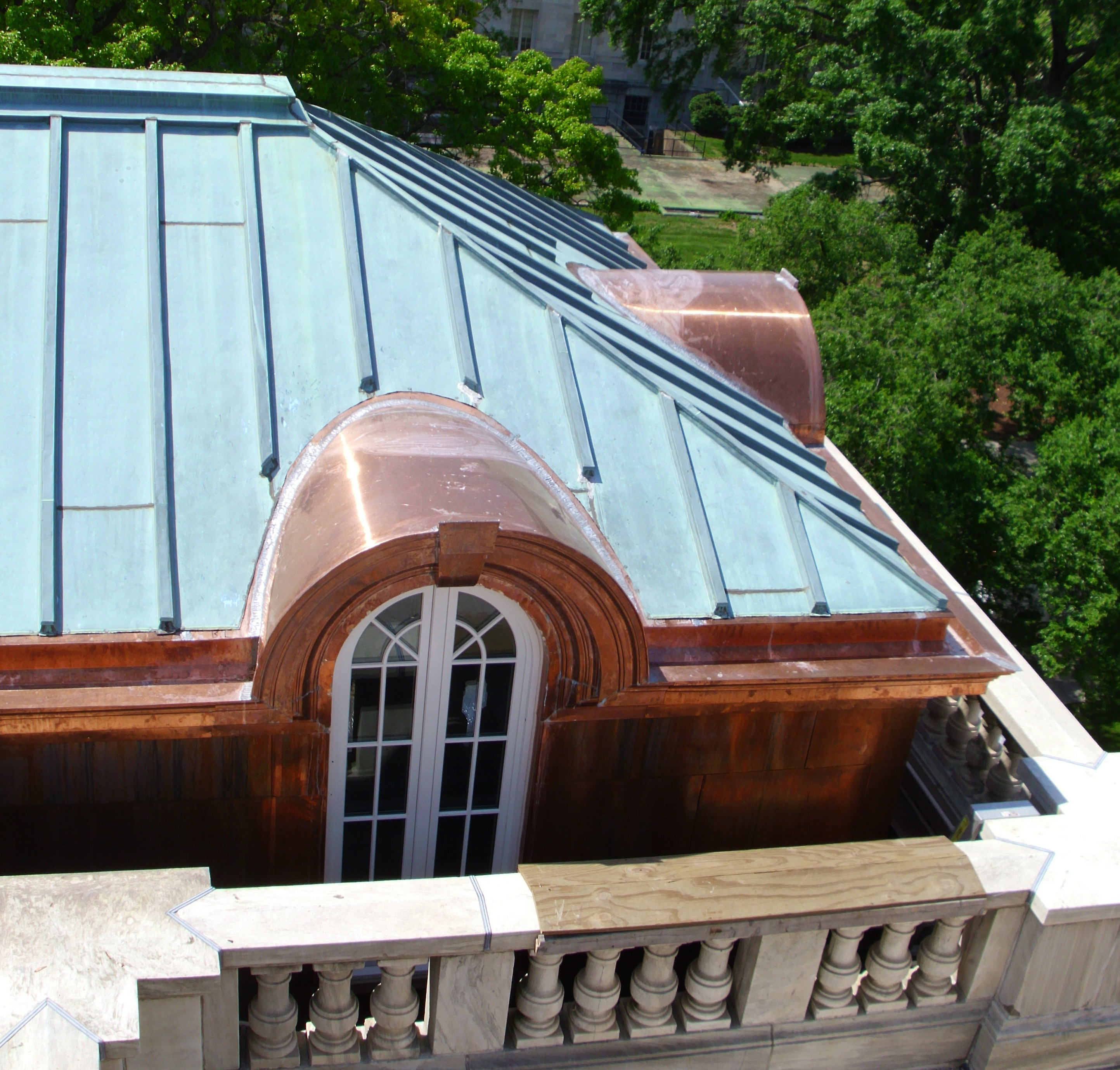 Photo Credit: James R. Walls Contracting Co., Inc.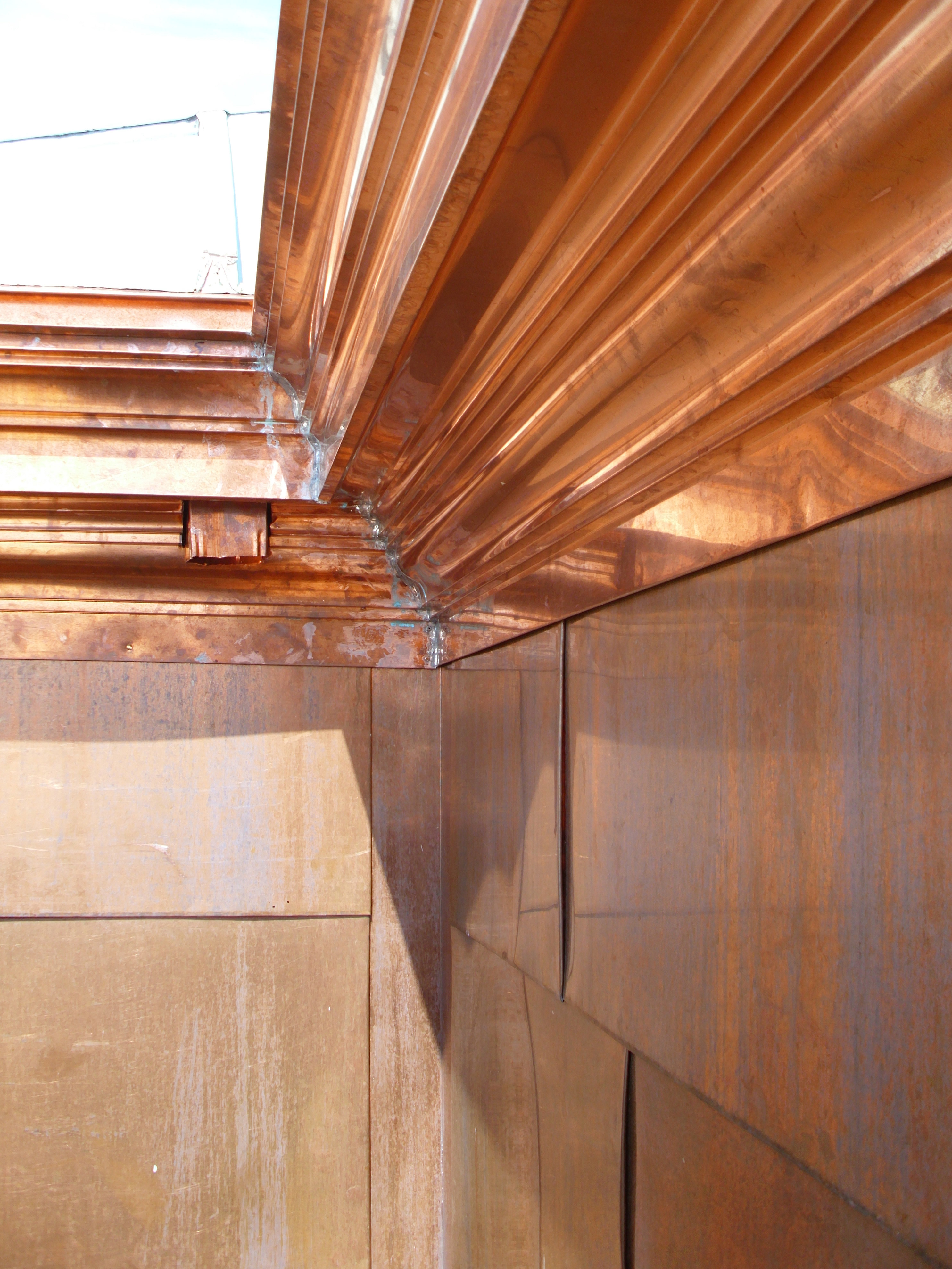 Photo Credit: James R. Walls Contracting Co., Inc.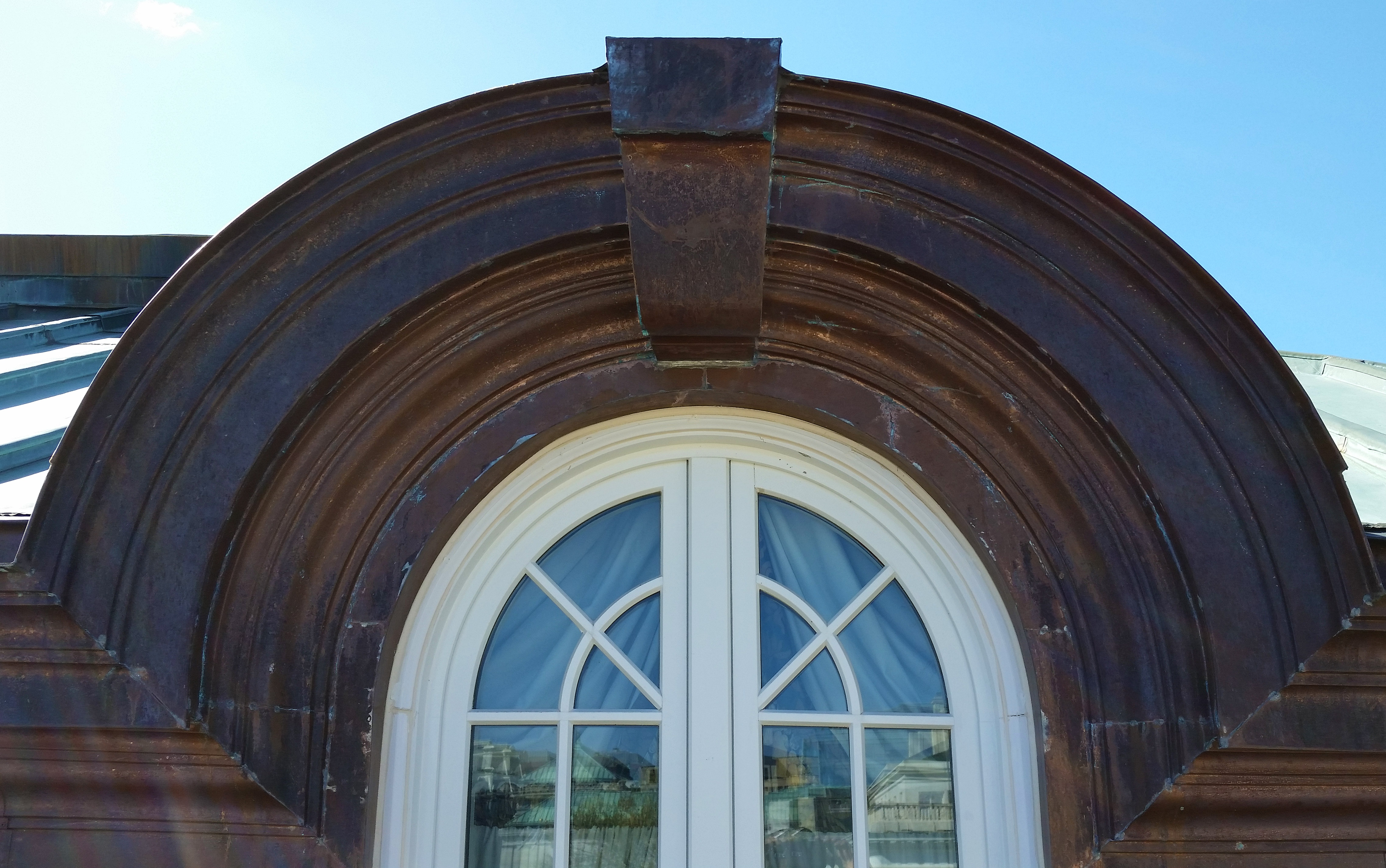 Photo Credit: James R. Walls Contracting Co., Inc.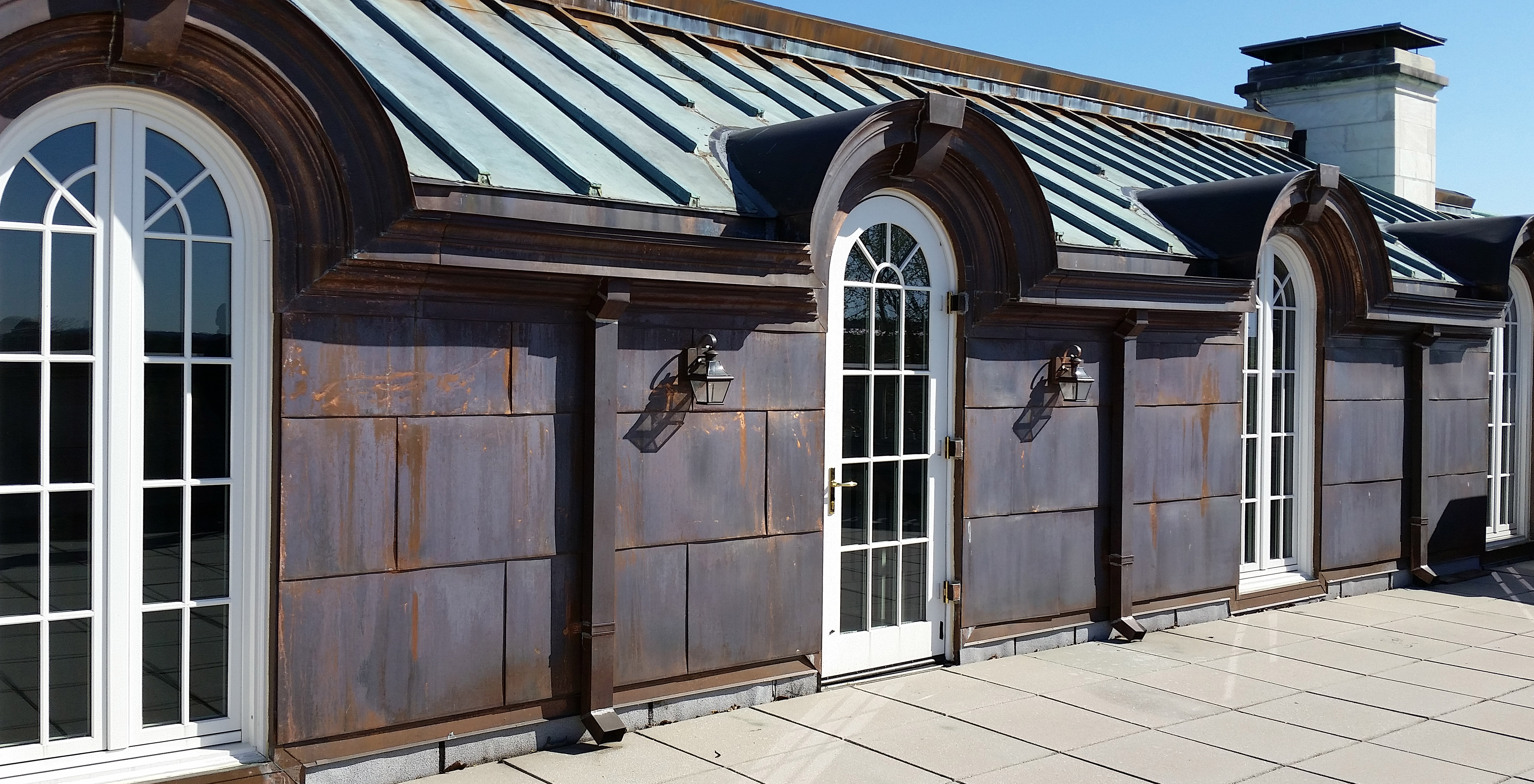 Photo Credit: James R. Walls Contracting Co., Inc.