Kingston, Ontario
Restoration
Architect
Colbourne & Kembel, Architects Inc.
Kingston, Ontario
General Contractor
Limen Group Construction Ltd.
Toronto, Ontario
Sheet Metal Contractor
Ultimate Construction Inc.
Barrie, Ontario
Heritage Preservation Consultant
Andre Scheinman
Kingston, Ontario
Owner
Royal Military College
Kingston, Ontario
Copper Distributor
Canadian Brass and Copper
Concord, Ontario
Technical Consultant
Ball Technical Services
Amherstview, Ontario
This project was a complete replacement of the copper roofing systems on two key buildings on the parade square of the Royal Military College, including replacement of all cornices, acanthus leaves, dormer cladding and ornamentation. The Mackenzie Building, built in 1876 in the Second Empire style, is a Classified Federal Heritage Building, and is considered one of the top ten most significant heritage buildings in Canada. Currie Building was built in 1918 in the Collegiate Gothic Style and is a Recognized Federal Heritage Building. The copper detailing on both buildings was carefully studied, replicated where appropriate, and improved at locations where issues of expansion or failure were apparent. In an effort to provide the owner with a low-maintenance, yet historically authentic appearance on the extensive ornamental cornice work, zinc-tin coated copper was utilized in place of painted lead or copper work. Zinc-tin copper was also used for the individually formed acanthus leaves. The overall multi-roof project encompassed many different copper roofing types, including batten seam, interlocking small pan, standing seam, soldered flat seam, and barrel roofs. Our heritage consultant designed a unique system of interlocking flat seam small pans in order to improve both the aesthetic and performance of the mansard roofs on Mackenzie. The small pans on the mansard hips resolved in hip rolls, a reintroduced detail from the original construction. The integrated cornice gutter had been failing, causing decay in the roof structure, so was re-designed for proper function while allowing for thermal expansion. Finally, an unsightly roof-level stucco addition, added in recent decades, was clad in seamed small pans to blend in with the historical mansard.
Architectural Categories: Exotic or Unusual Applications, Batten Seam Roofs and Walls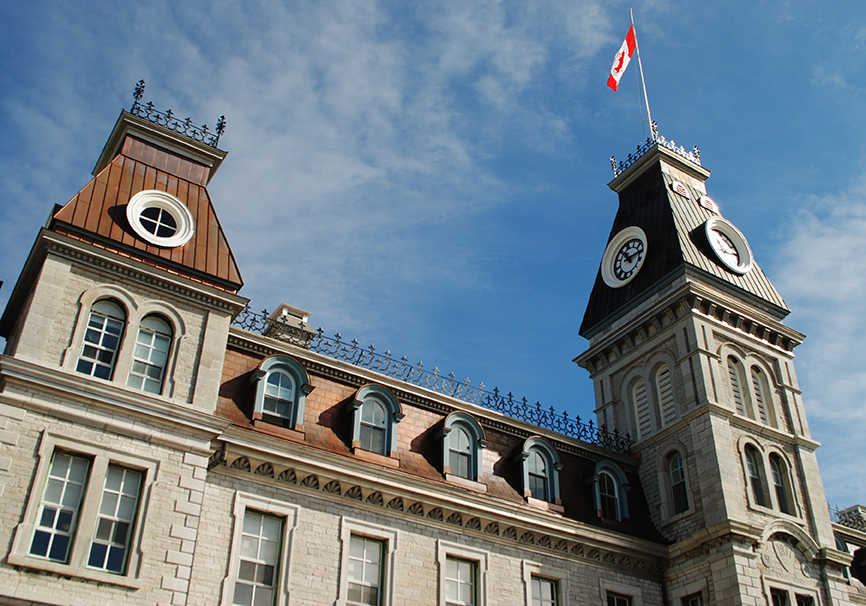 Photo Credit: Colbourne & Kembel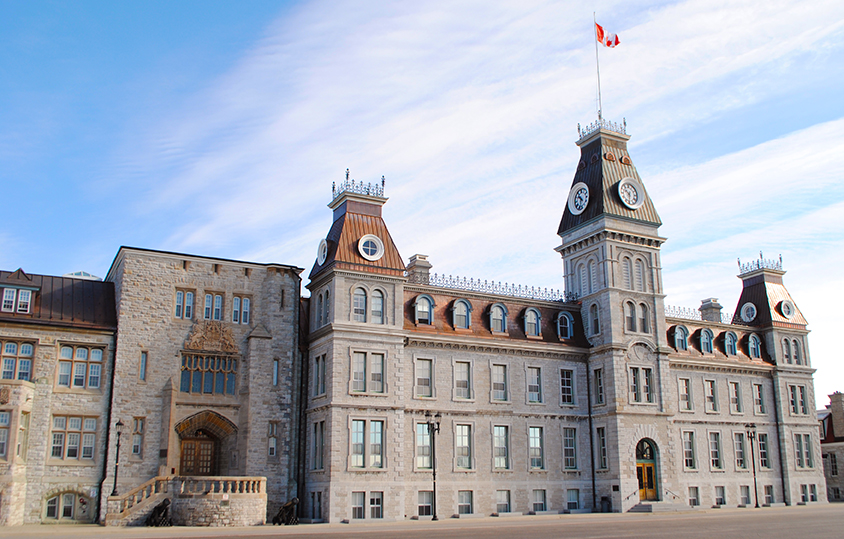 Photo Credit: Colbourne & Kembel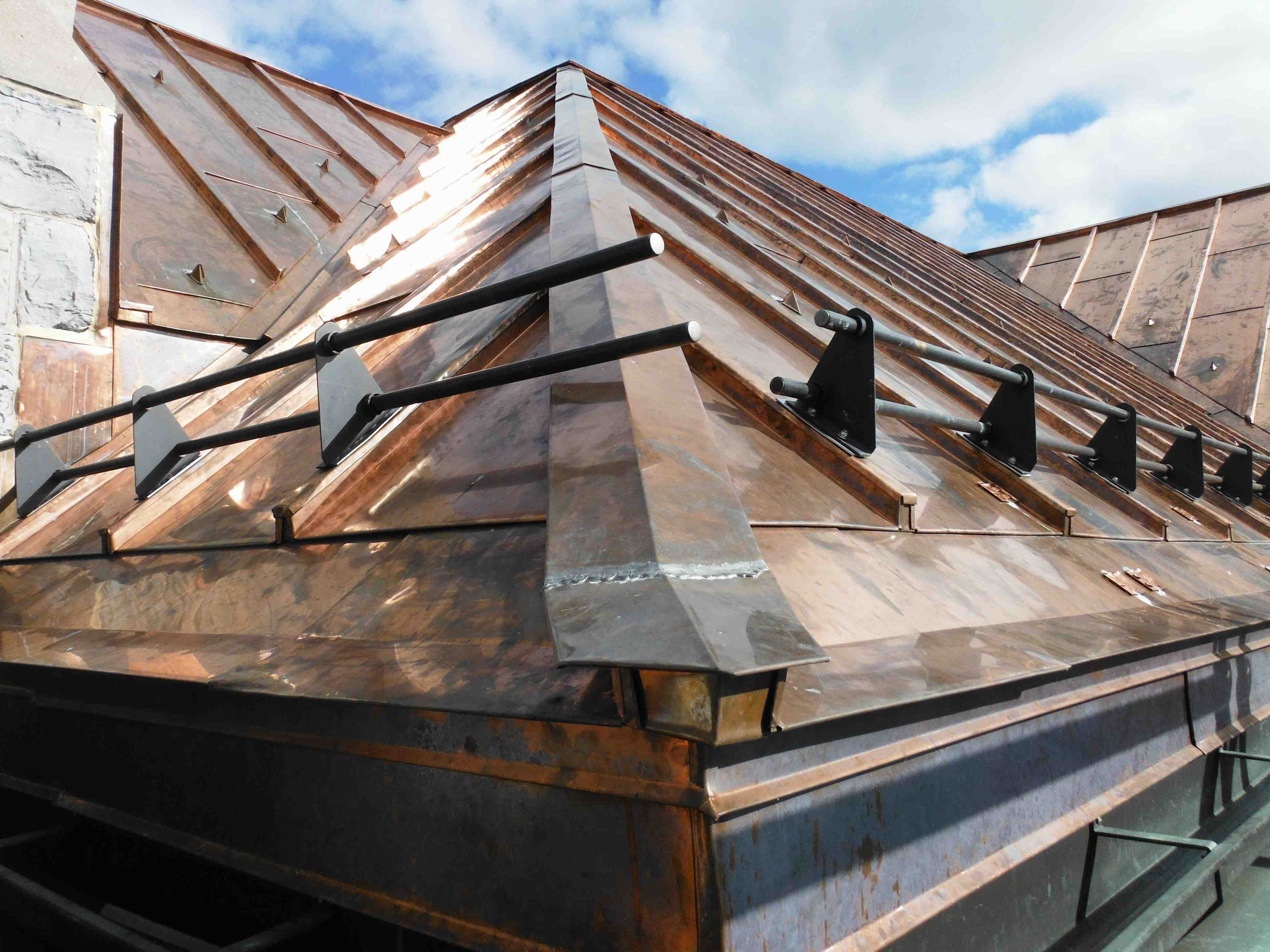 Photo Credit: Colbourne & Kembel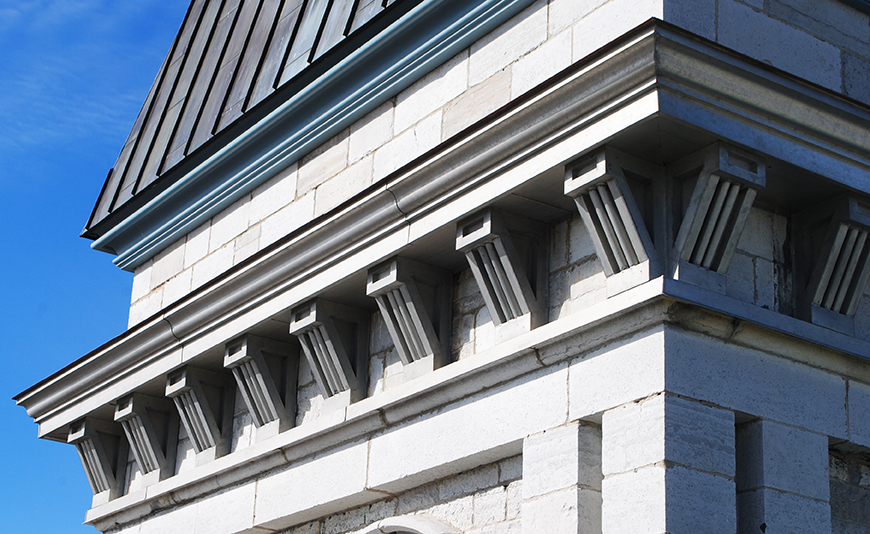 Photo Credit: Colbourne & Kembel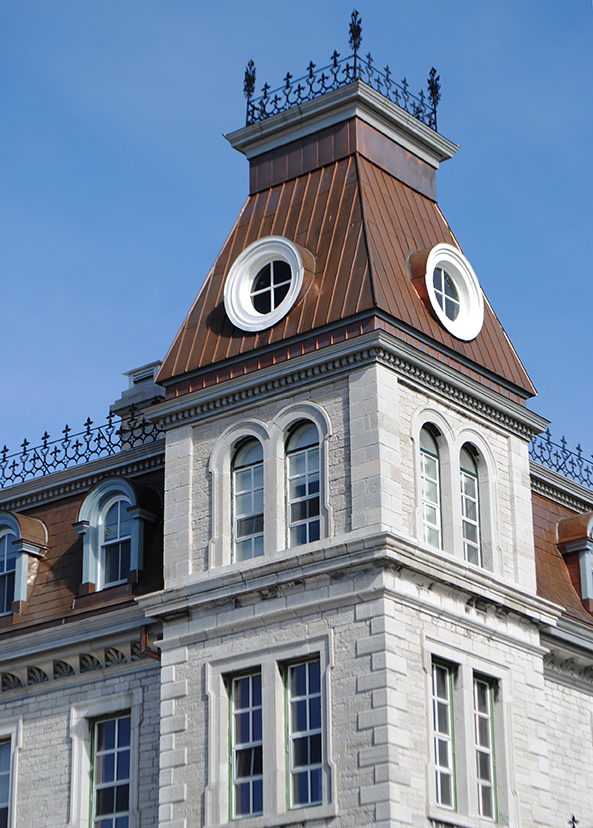 Photo Credit: Colbourne & Kembel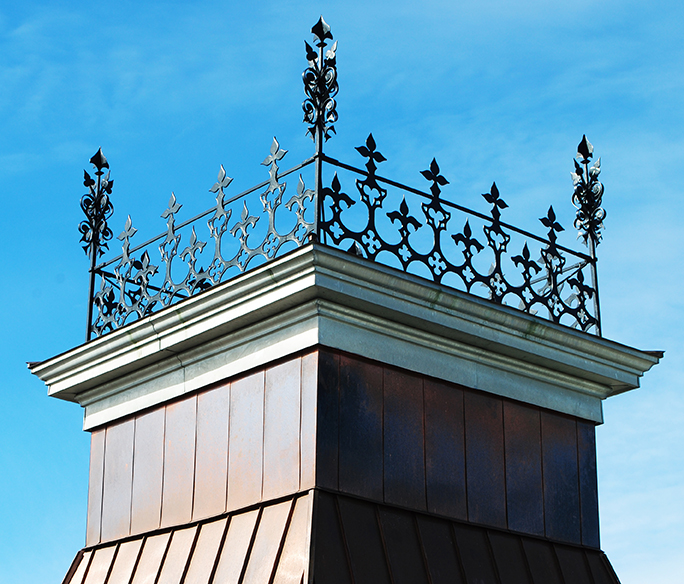 Photo Credit: Colbourne & Kembel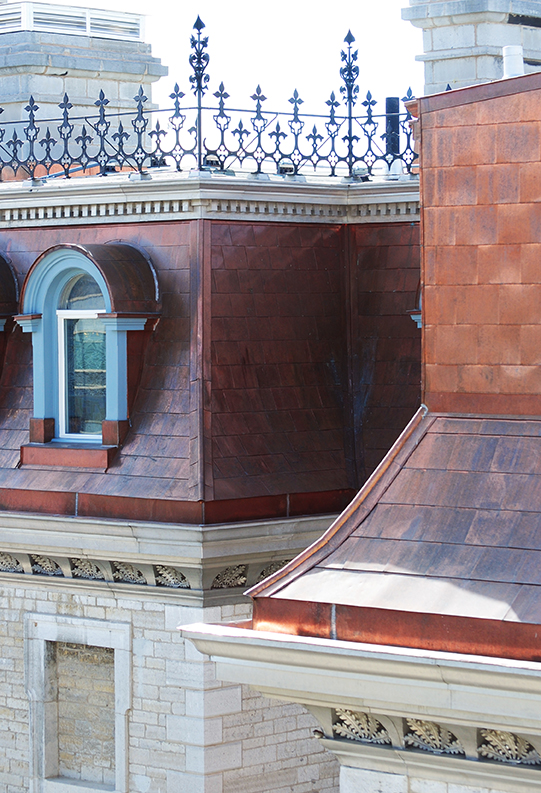 Photo Credit: Colbourne & Kembel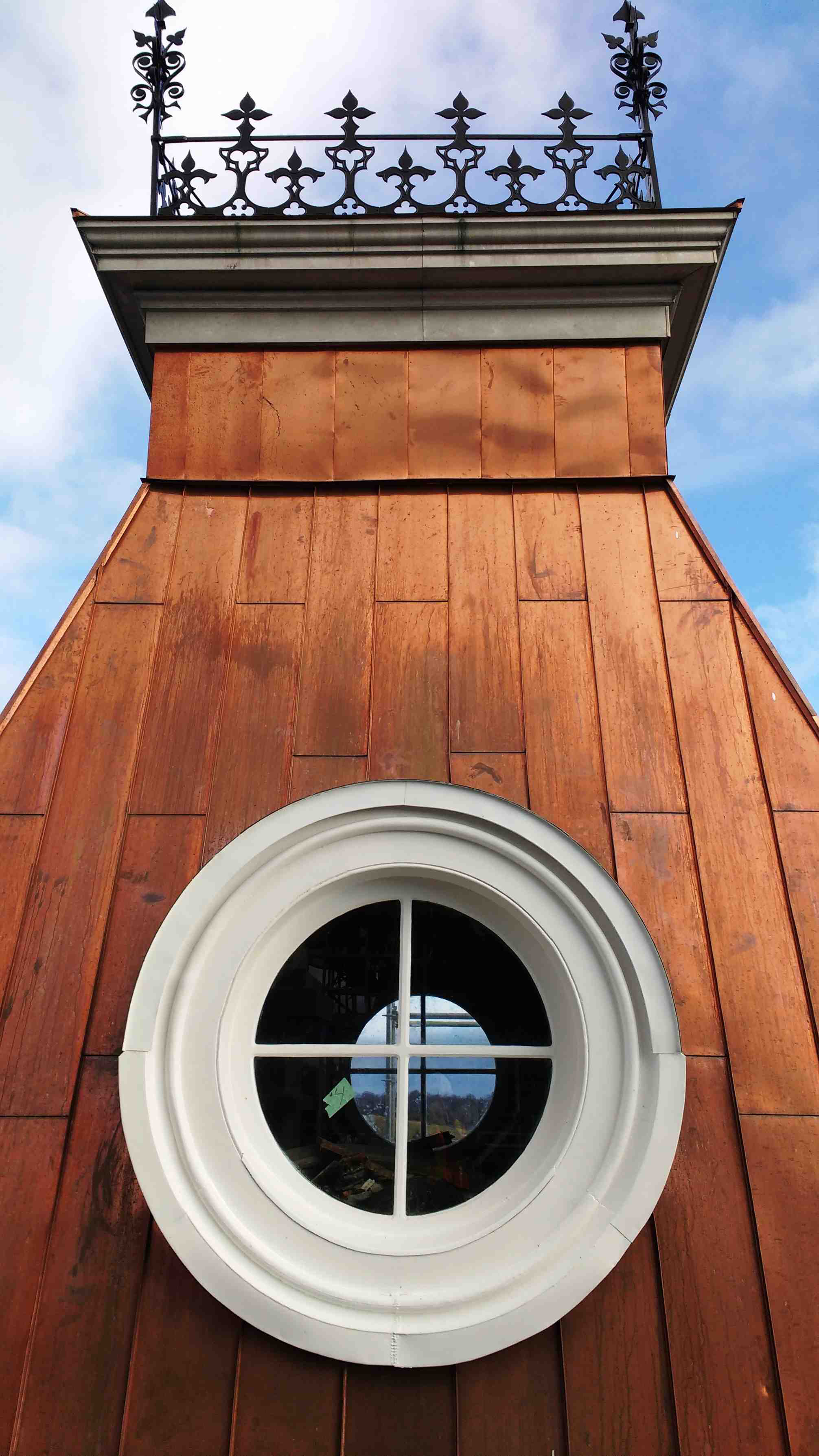 Photo Credit: Colbourne & Kembel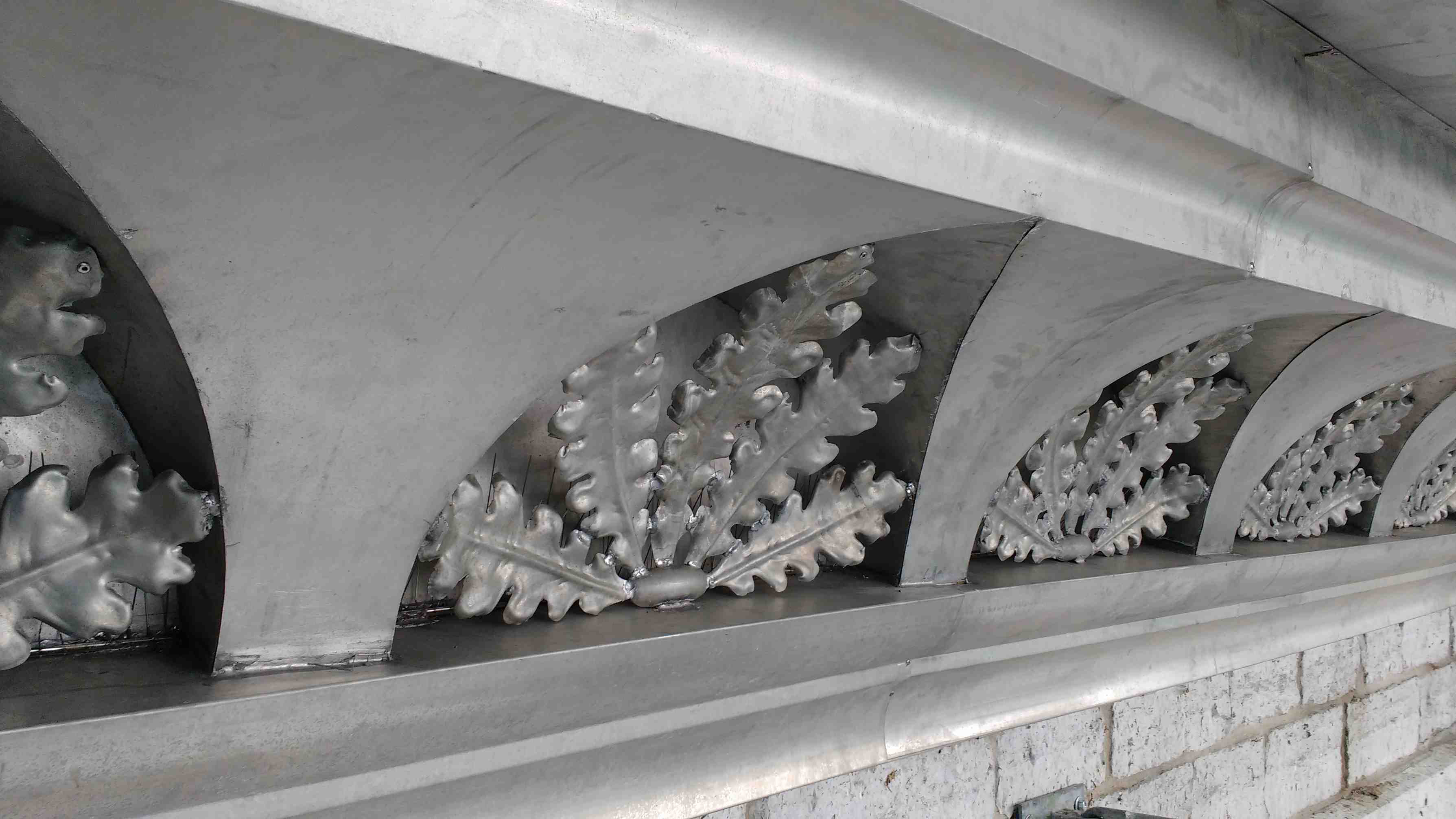 Photo Credit: Colbourne & Kembel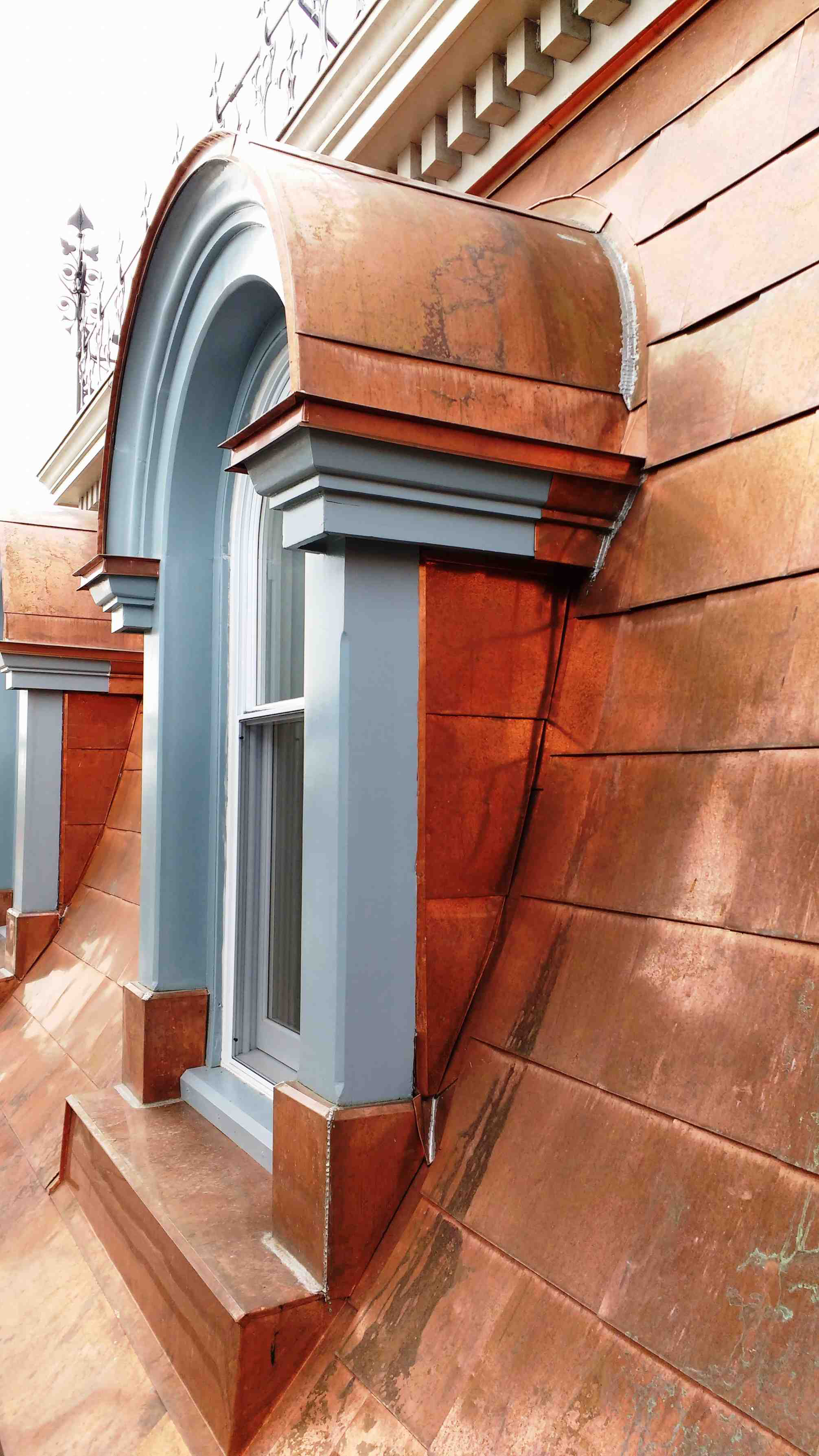 Photo Credit: Colbourne & Kembel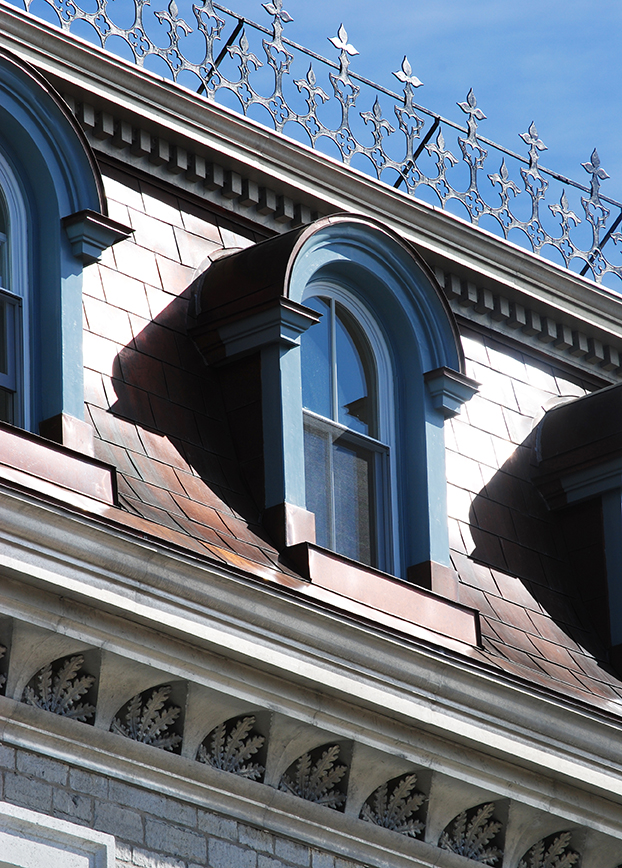 Photo Credit: Colbourne & Kembel