New York, New York
New Construction
Contractor
A. Zahner Company
Kansas City, Missouri
Copper is the highlight of The Starbucks Reserve Roastery in New York City's Meatpacking District, with a design that showcases key elements of the bean-to-cup journey. The design intent focused on the customer experiences inherent in the exploration to develop an understanding of the art and science that goes into cultivating, roasting, serving, and enjoying coffee. Starbucks designers came to A. Zahner Company to help them explore how to use the natural metal finishes in a way to heighten experiences for the customers as they explored a new concept for a flagship location.
A. Zahner Company worked with Starbucks's designers to develop a series of custom patina options. The exploration involved using actual coffee beans to apply the chemicals to the activated surface of the copper sheets. Initially, Starbucks was not certain what metal was appropriate, but as A. Zahner Company walked them through their copper patinas and how the color tones fit what they had in mind, they began to explore, and eventually chose, copper. Starbucks then sent coffee beans to see if there were substances within the bean that might enhance the patinas. Several tests were run to see if the quinic acid in the coffee could be concentrated or enhanced to push the color. In the end, the Dirty Penny patina was found as the most desirable choice.
The copper surfaces in this space, which are elegantly alive with color, light, texture, and touch, attract attention throughout the store. The texture of the surface draws the watchful eyes of customers and staff alike to the points of interest with the Reserve Roastery, and the hammer textured surfaces alludes to the coffee beans being used in the preparation of beverages throughout the store.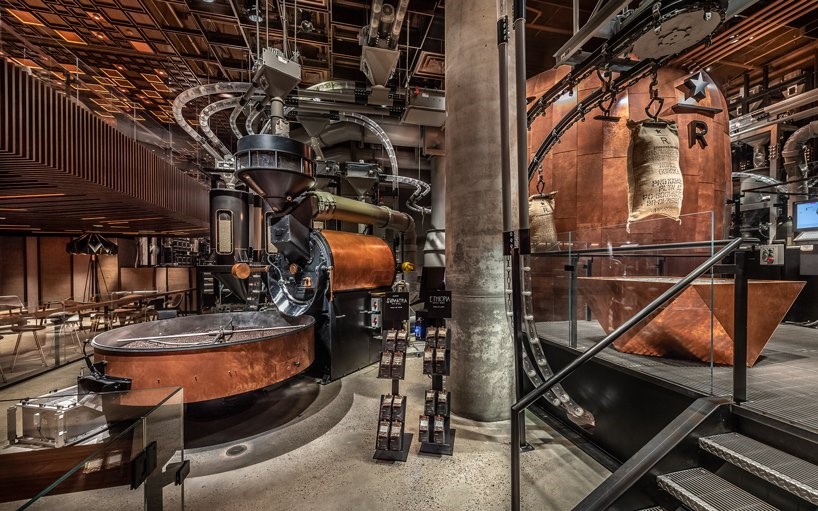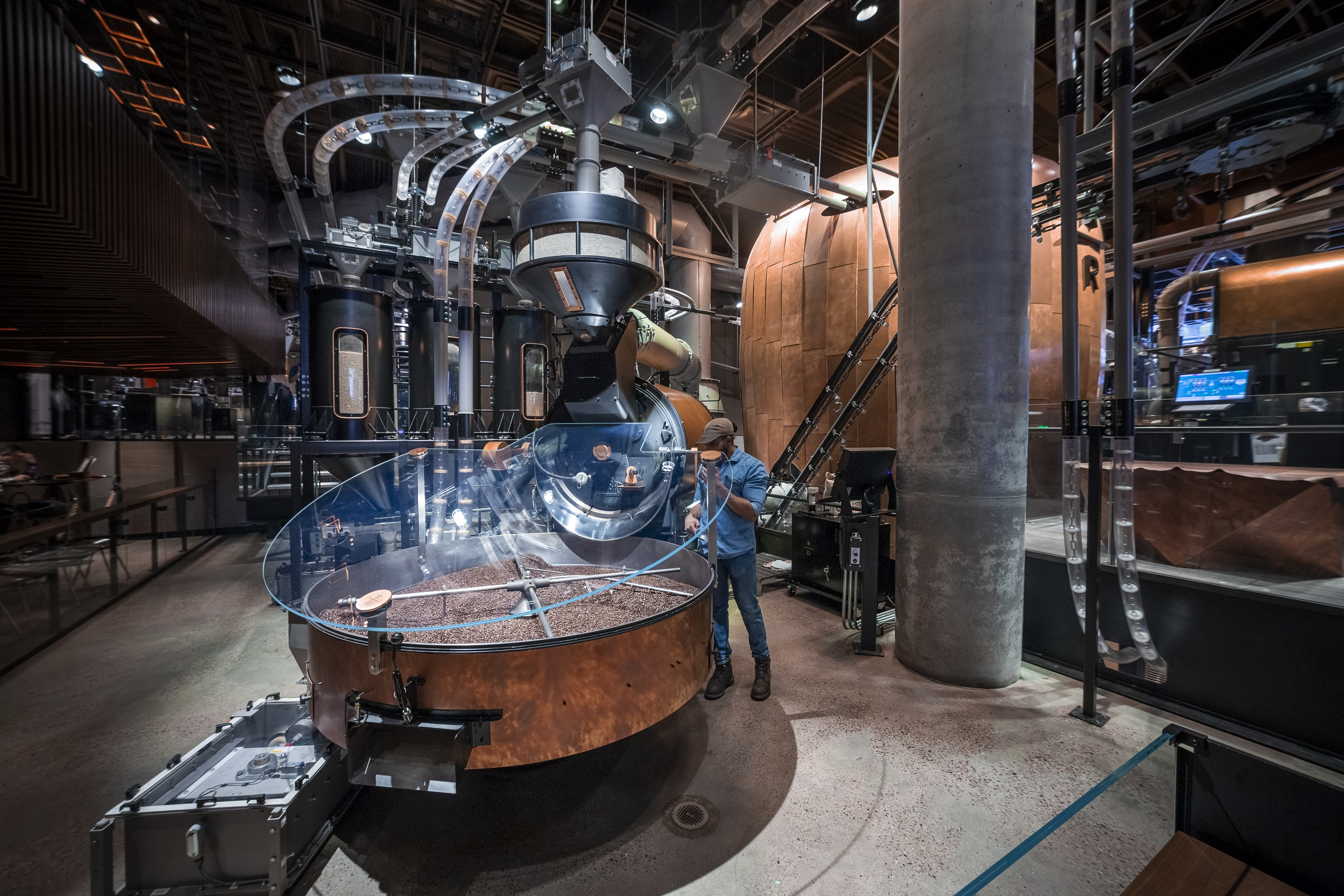 Photo Credit: Tex Jernigan | ARKO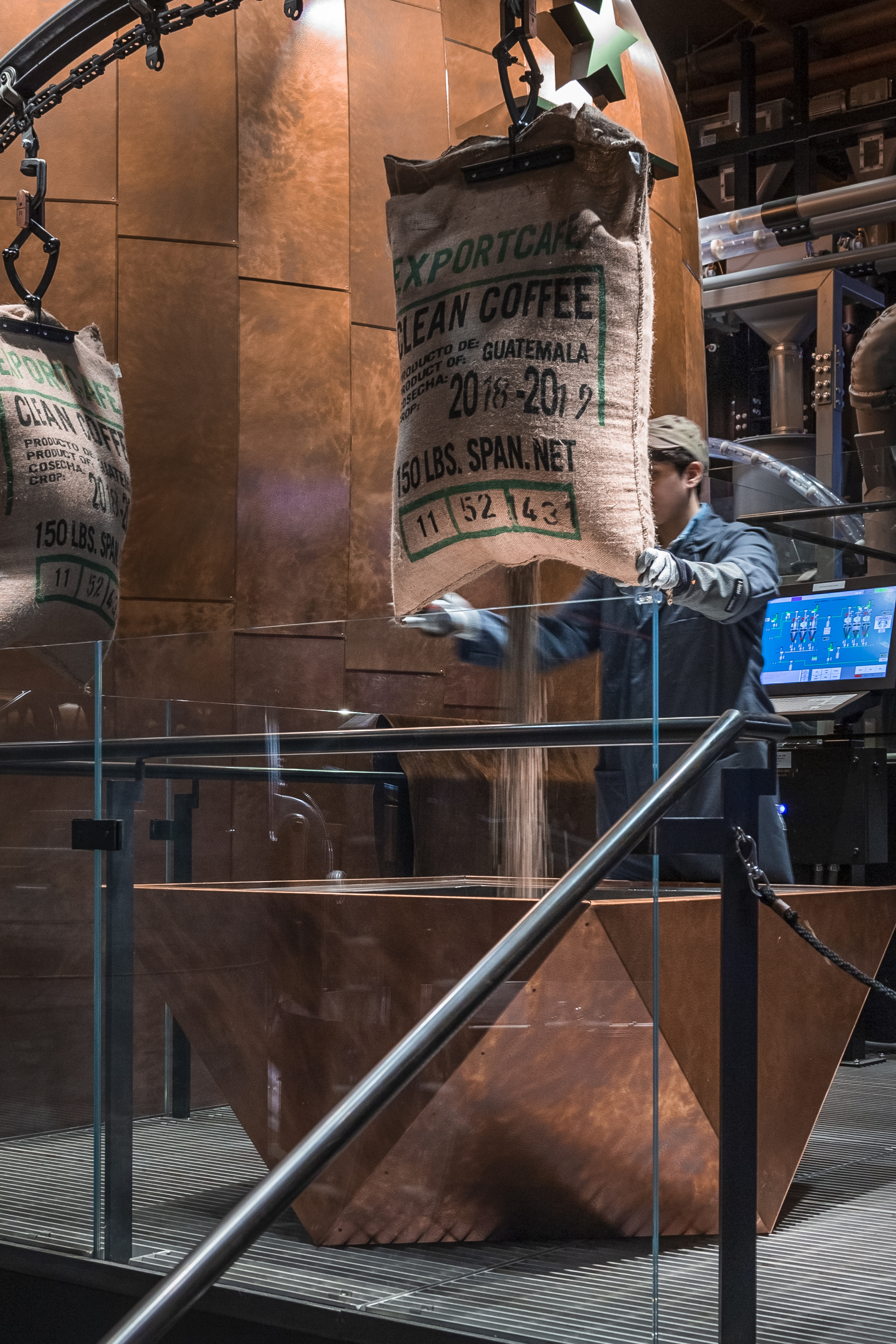 Photo Credit: Tex Jernigan | ARKO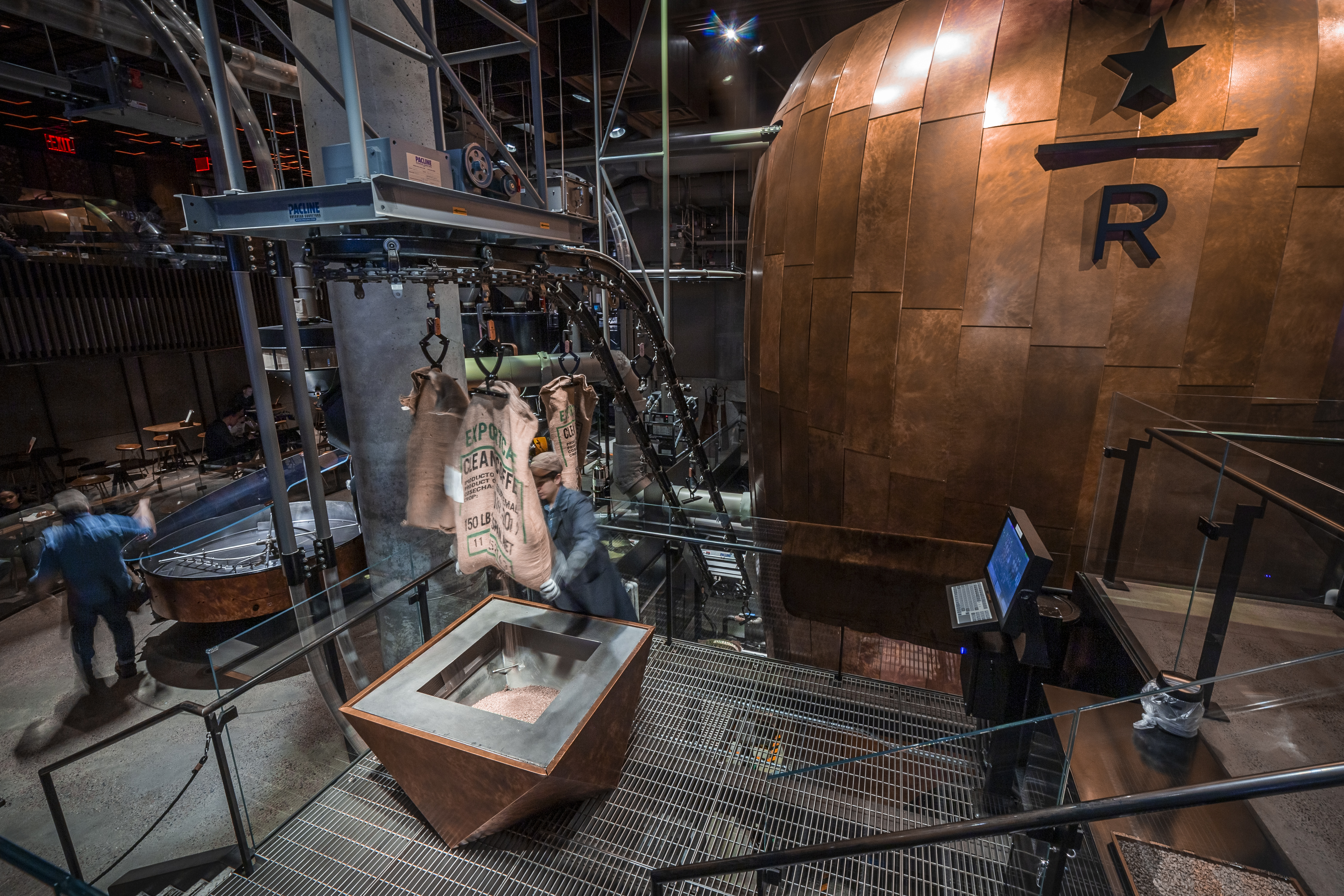 Photo Credit: Tex Jernigan | ARKO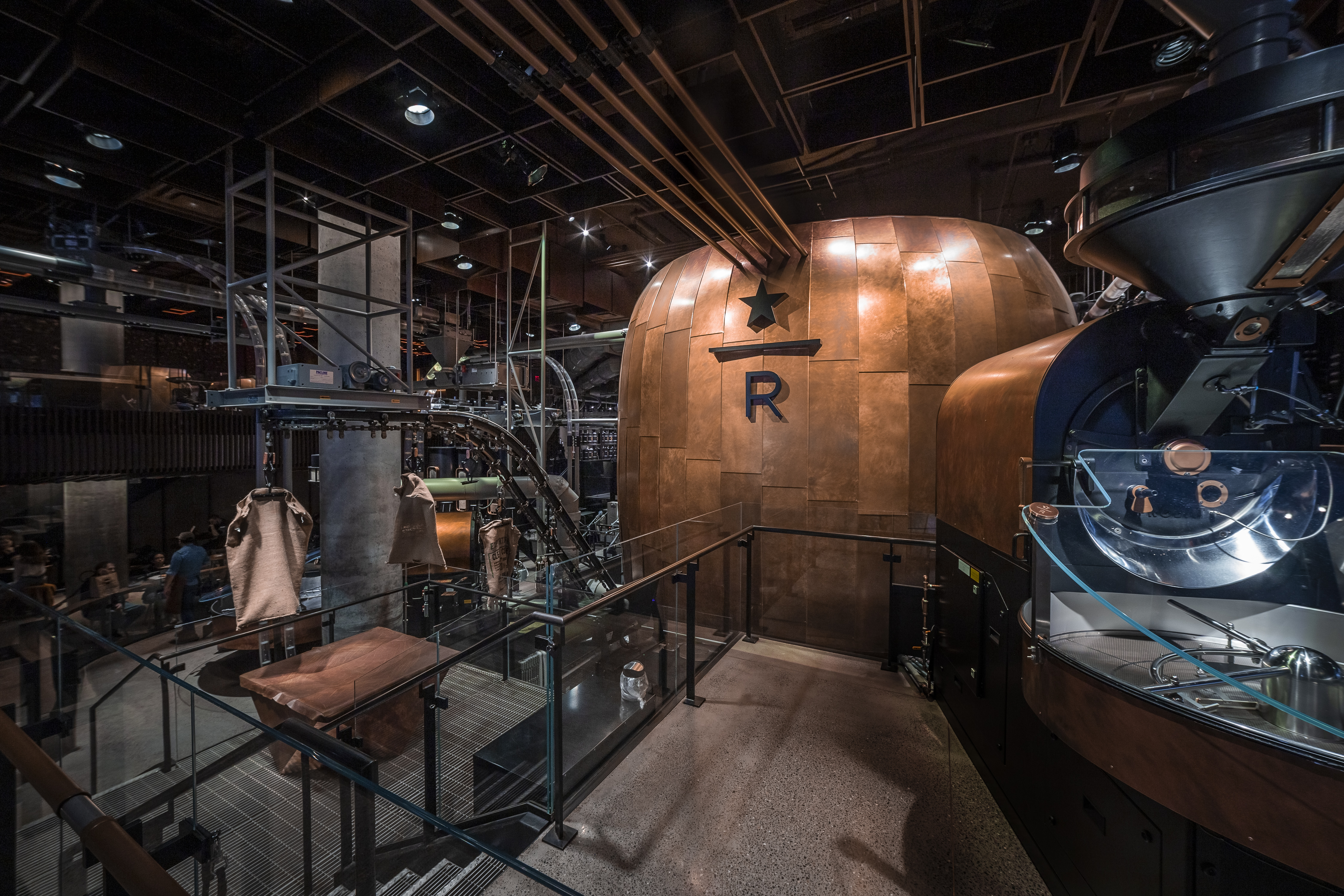 Photo Credit: Tex Jernigan | ARKO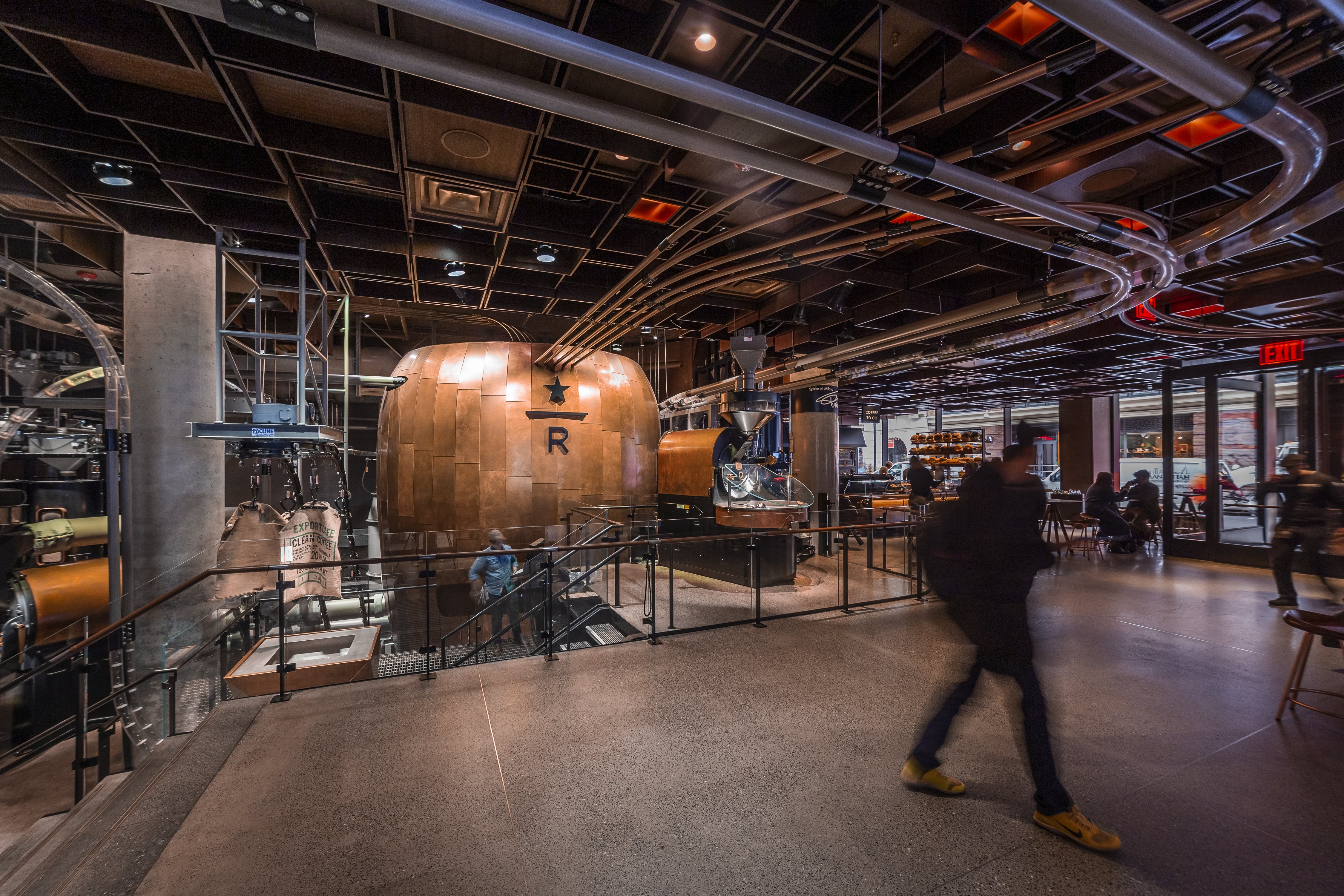 Photo Credit: Tex Jernigan | ARKO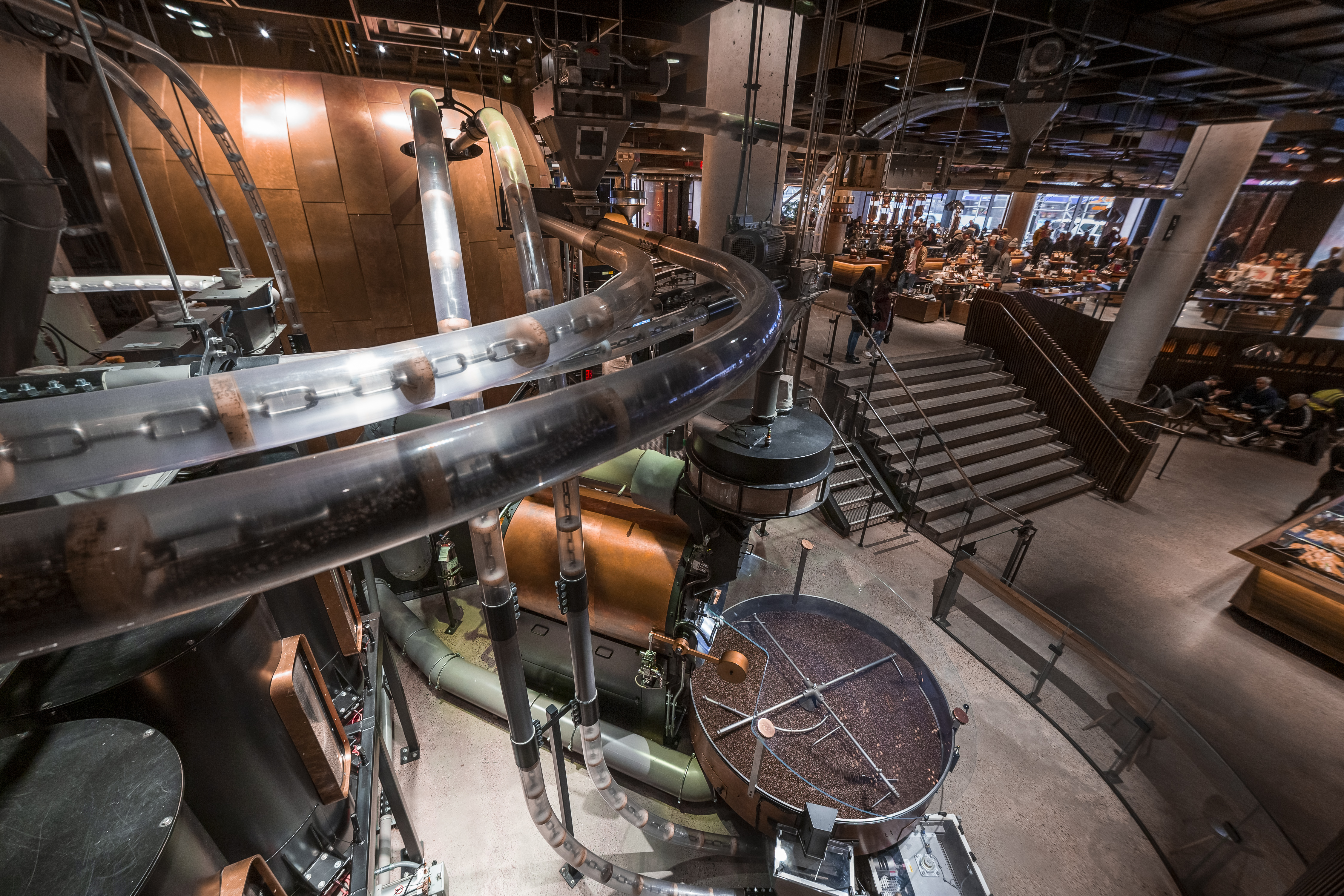 Photo Credit: Tex Jernigan | ARKO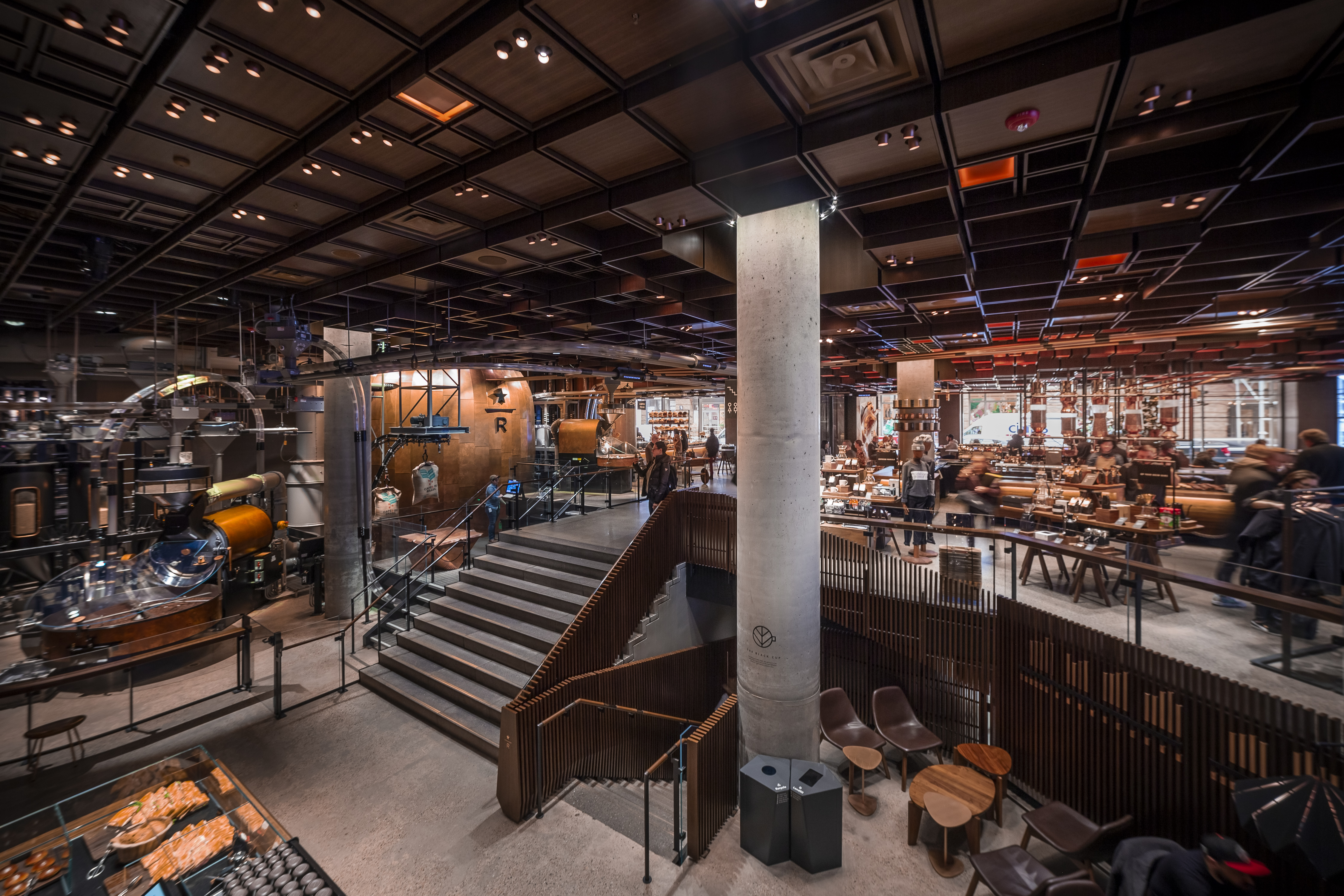 Photo Credit: Tex Jernigan | ARKO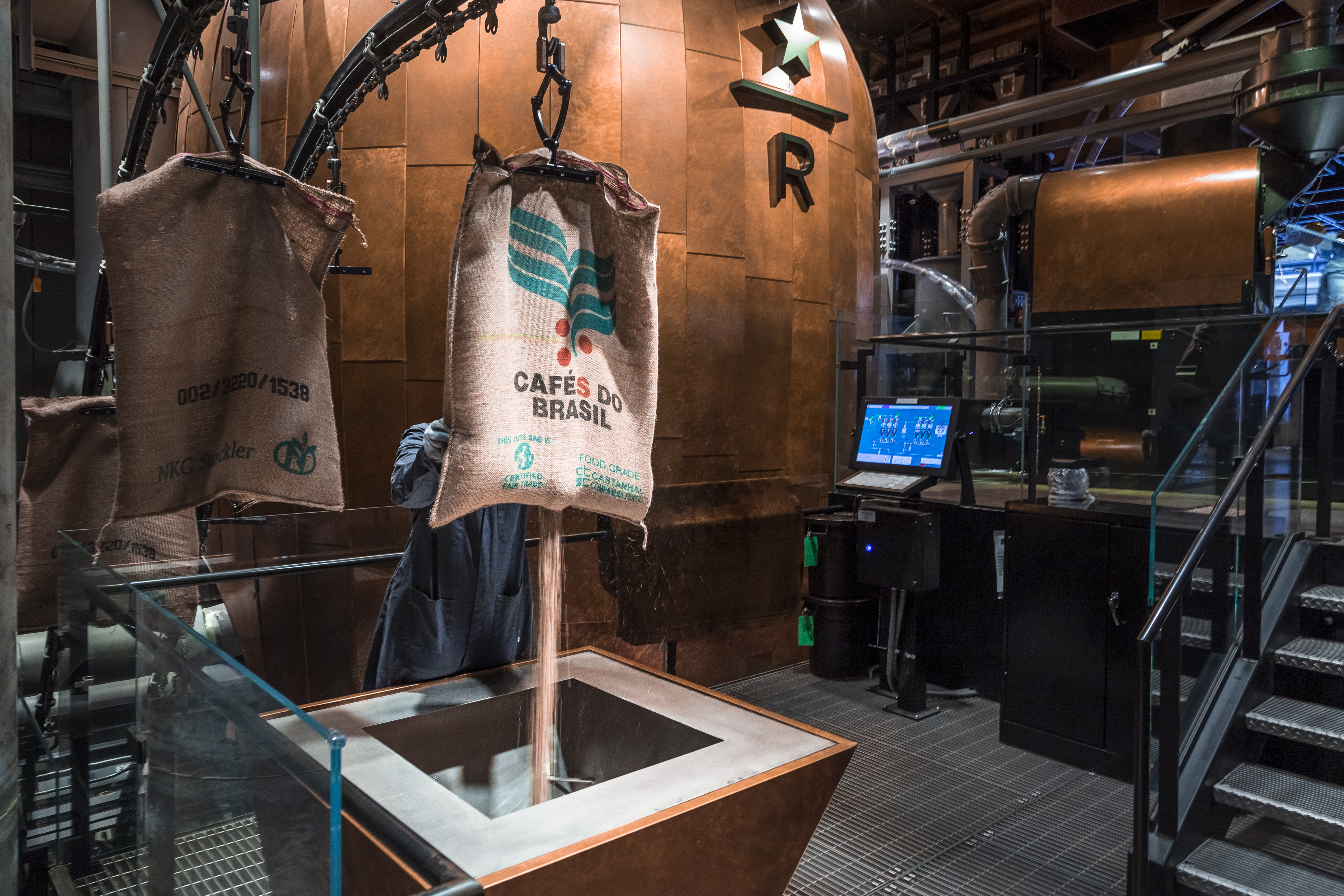 Photo Credit: Tex Jernigan | ARKO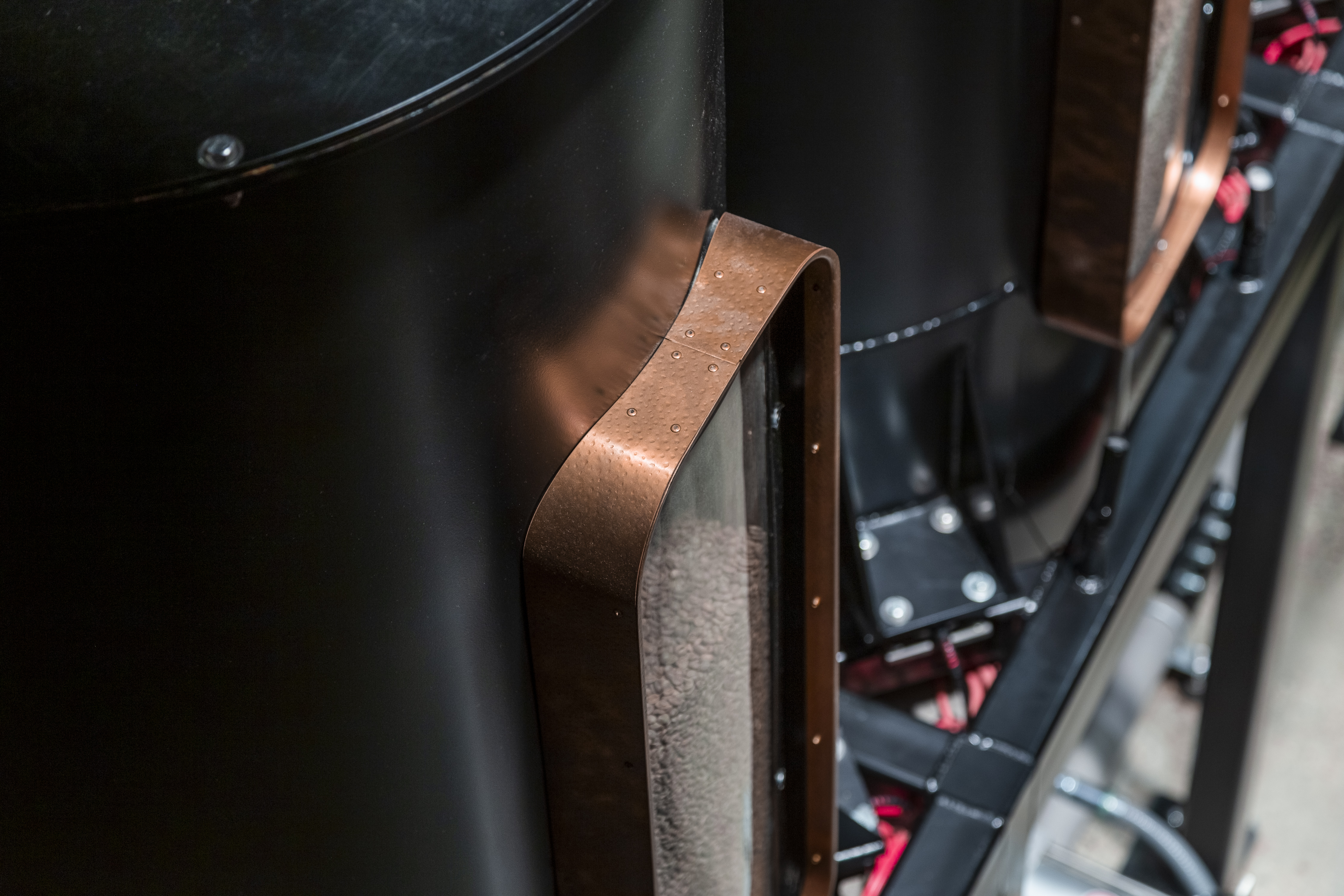 Photo Credit: Tex Jernigan | ARKO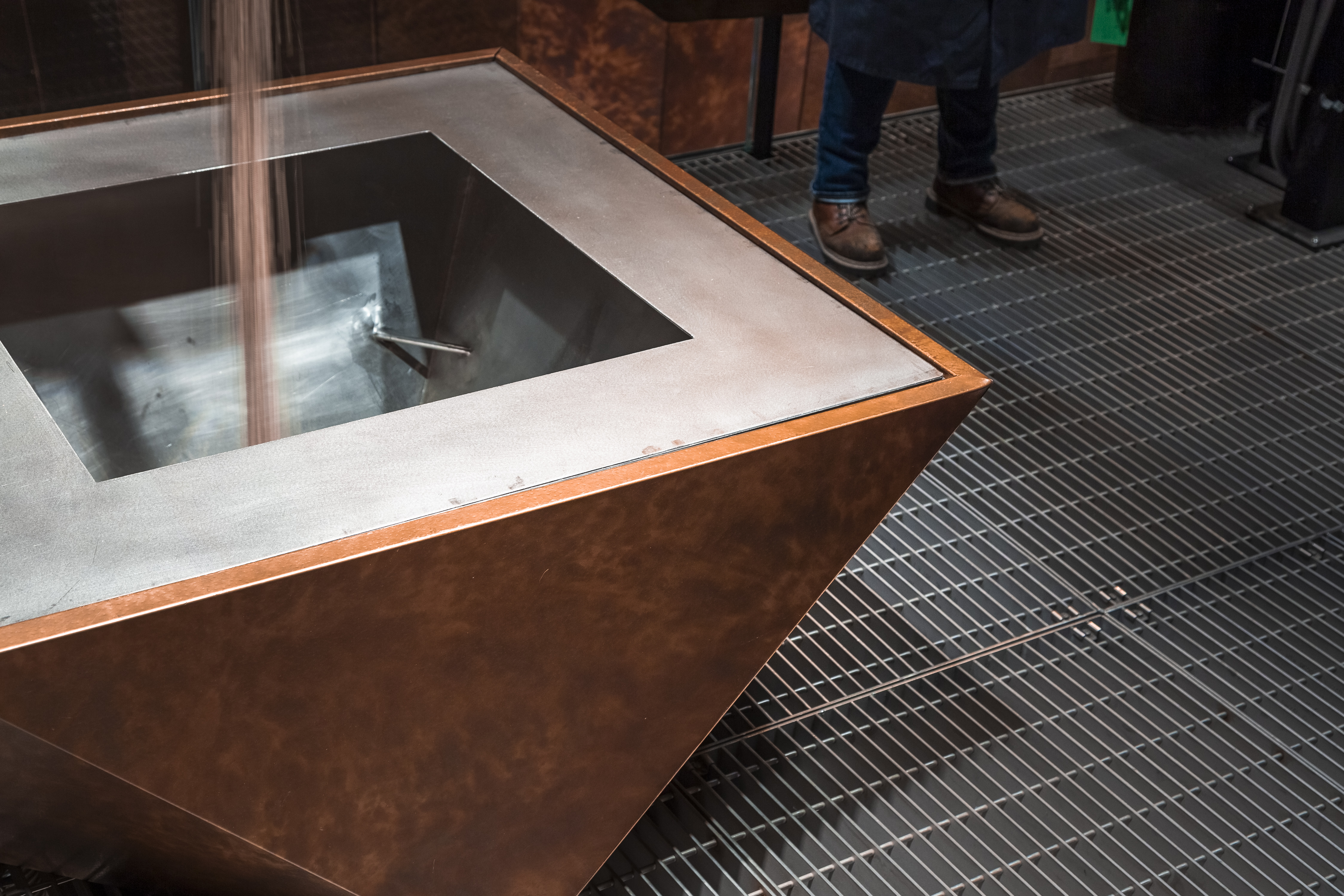 Photo Credit: Tex Jernigan | ARKO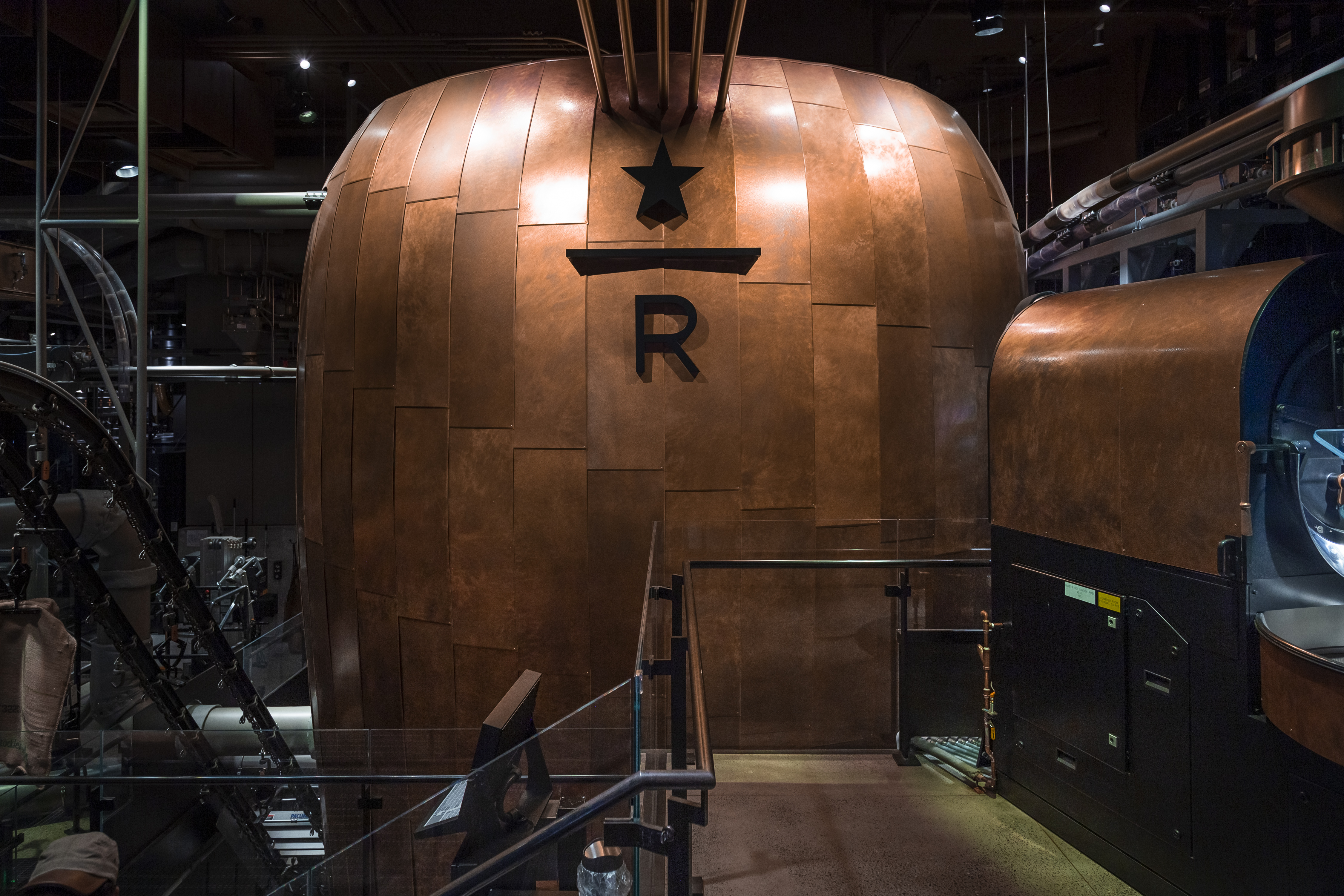 Photo Credit: Tex Jernigan | ARKO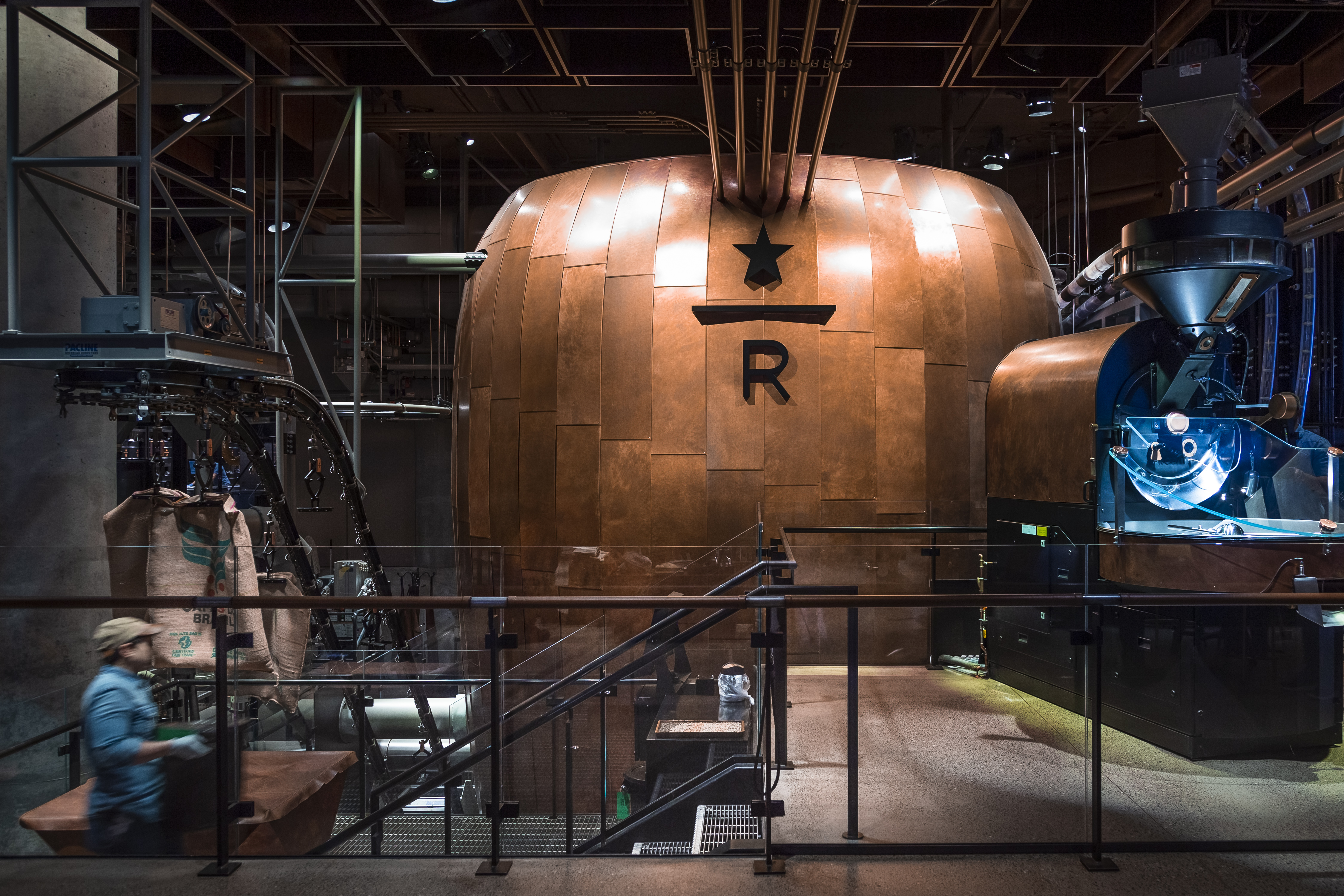 Photo Credit: Tex Jernigan | ARKO
Photo Credit: Tex Jernigan | ARKO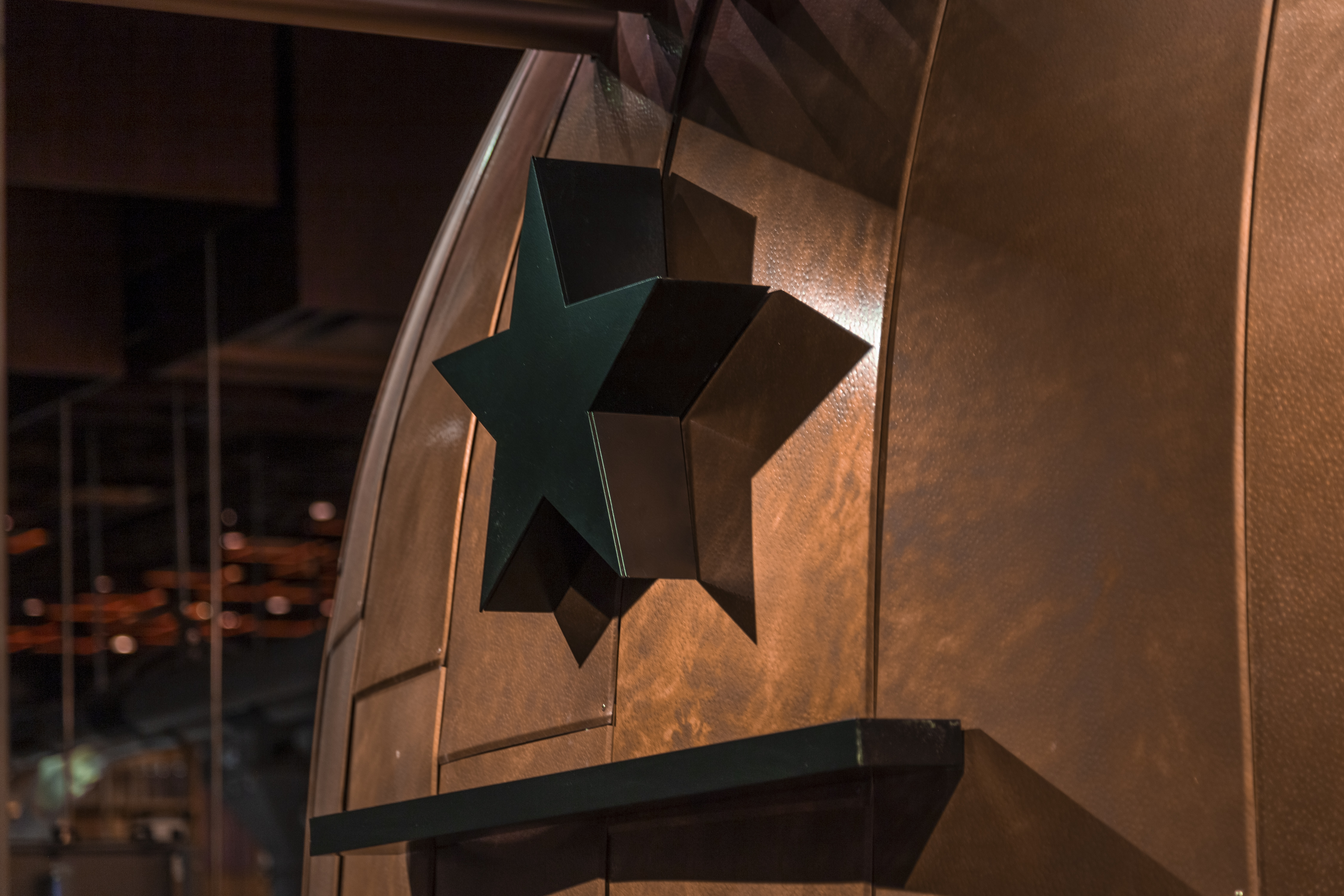 Photo Credit: Tex Jernigan | ARKO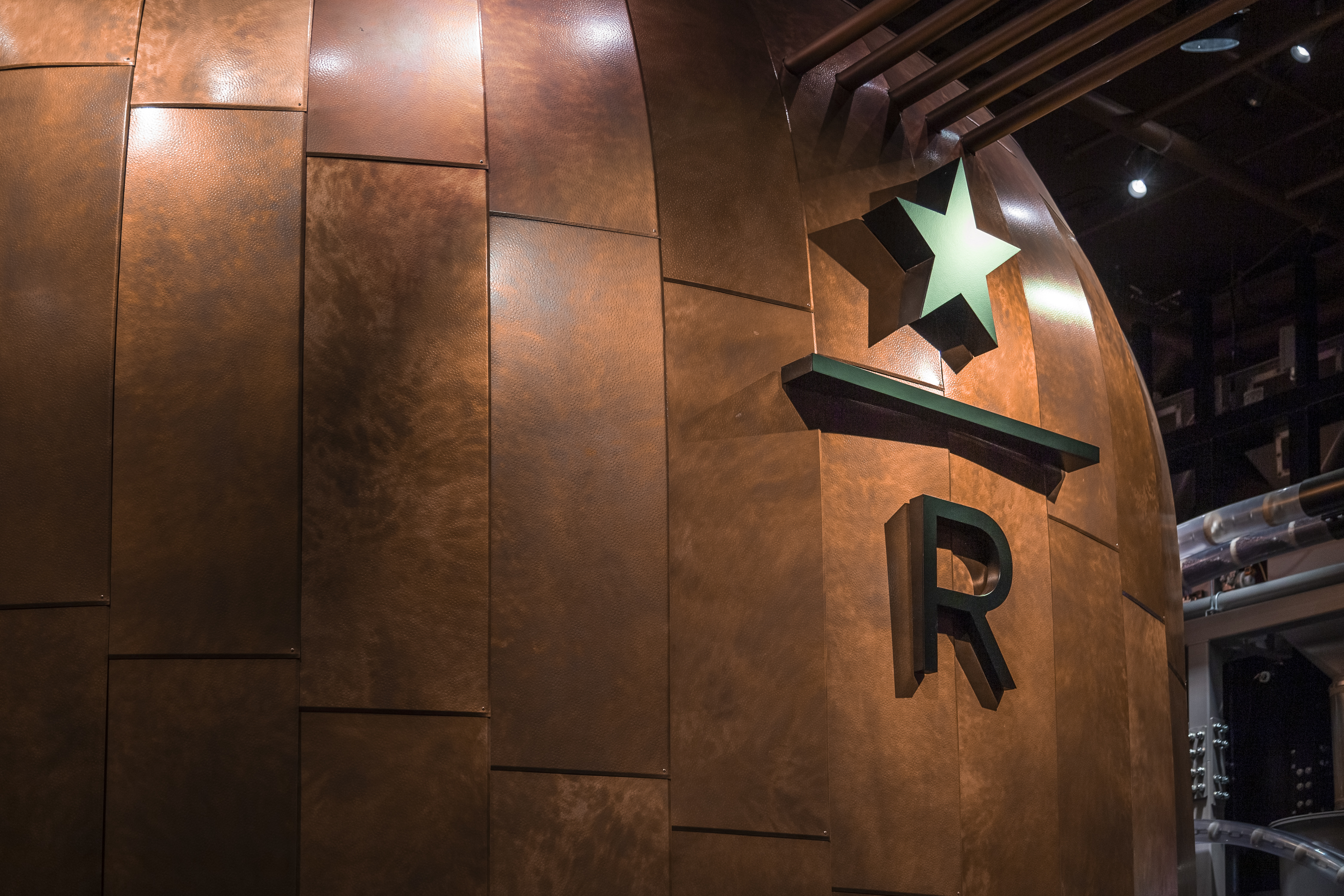 Photo Credit: Tex Jernigan | ARKO