Vancouver, British Columbia
Restoration
Prime Consultant / Building Enclosure Engineer / Structural Engineer
RJC Engineers
Vancouver, British Columbia
The St. Andrew's-Wesley United Church was constructed between 1931 and 1933 and is a remarkable example of the Gothic Revival style in Vancouver and Western Canada. Unfortunately, long-term roof leaks were negatively impacting the interior plaster elements. This was the catalyst for the project and allowed the Church to pay an homage to its heritage through a large-scale restoration, highlighting copper as a featured element.
Designated a heritage building by the City, the church is clad with random-coursed, rough-dressed granite with a smooth terracotta trim. The cross-gabled roof is steeply sloped and fronted by stone gables. The roof was originally finished with slate tiles; however, the slate was replaced with asphalt shingles in the early 1990s. With the asphalt shingles at the end of their service life and a desire to seismically upgrade the church, replacement of the roofing was fundamental to the overall project. While reviewing roofing material options, copper was selected for its durability, being lightweight (compared to slate - important from a seismic perspective), its elegance and heritage value. Staying true to its design, many of the original gutters and downpipes were copper. The batten seam style was chosen as it was period-appropriate for a building of its time, constructed in the 1930s in Vancouver. The gutters and downpipes were replaced to replicate the original, forming a seamless integration to its past. The stone parapets at gable-ends and roof perimeters were originally capped with terracotta coping. Since previous attempts to address water ingress at these locations had limited success, lead-coated copper cap flashings were installed over the terracotta to provide additional protection against water ingress, providing an aesthetic and functional option to surround the building.
A full building seismic upgrade, masonry repointing and restraint, low-slope roofing replacement, preservation of the French and Italian stained glass windows, lighting upgrades, mechanical and electrical upgrades, interior plaster finish replacement including the historic Caen plaster, new sanctuary flooring and pews, and an additional new organ were also included in this project, as well as several general building upgrades. The project considered the church's past throughout the restoration process, maintaining its character while providing a revitalized modern-day structure. The distinguished new copper roof and flashings show true to its time, reflecting the importance of its heritage while providing quality, durable roofing and flashing systems for decades to come.
Photo Credit: Michael Sherman Photography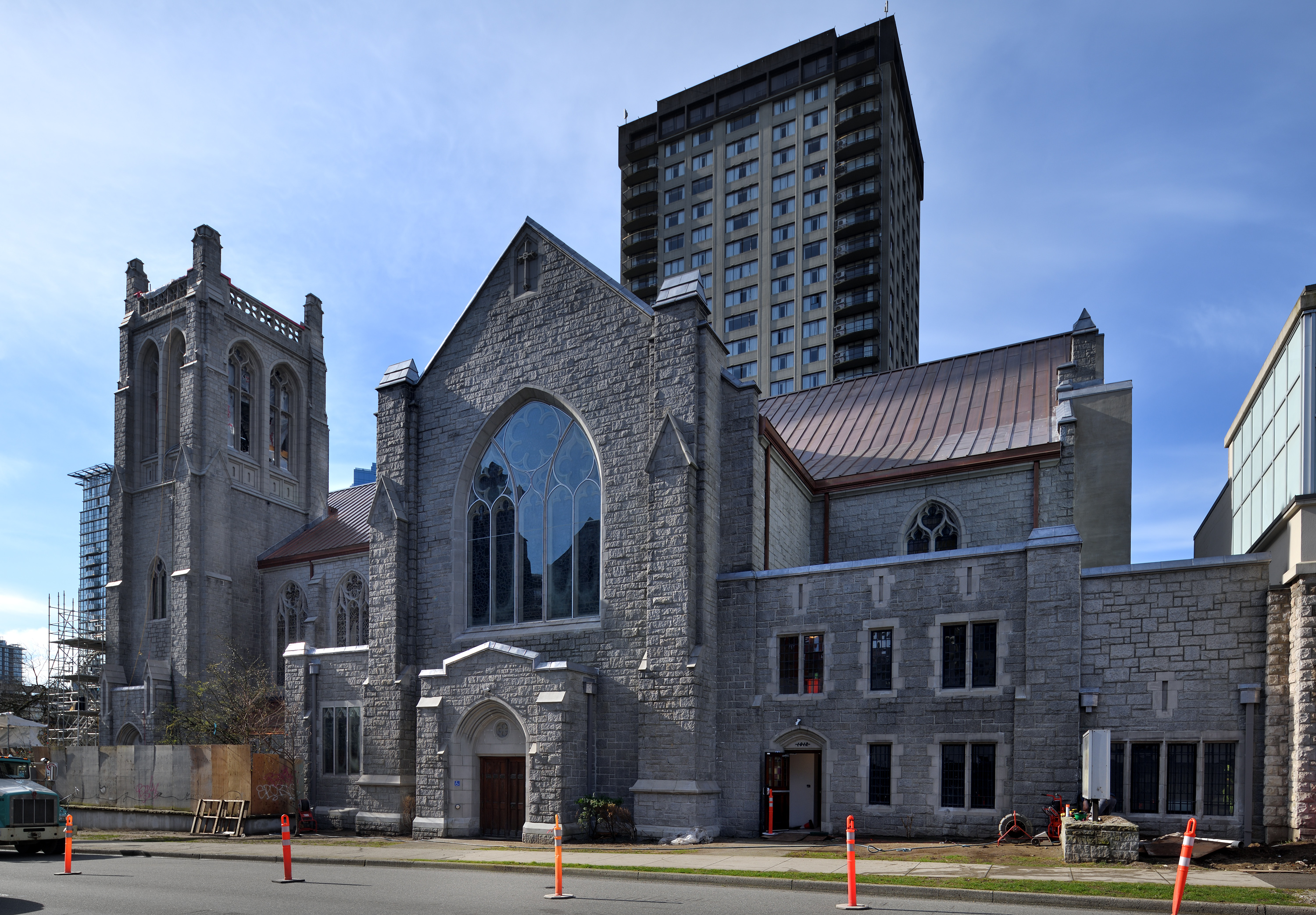 Photo Credit: Michael Sherman Photography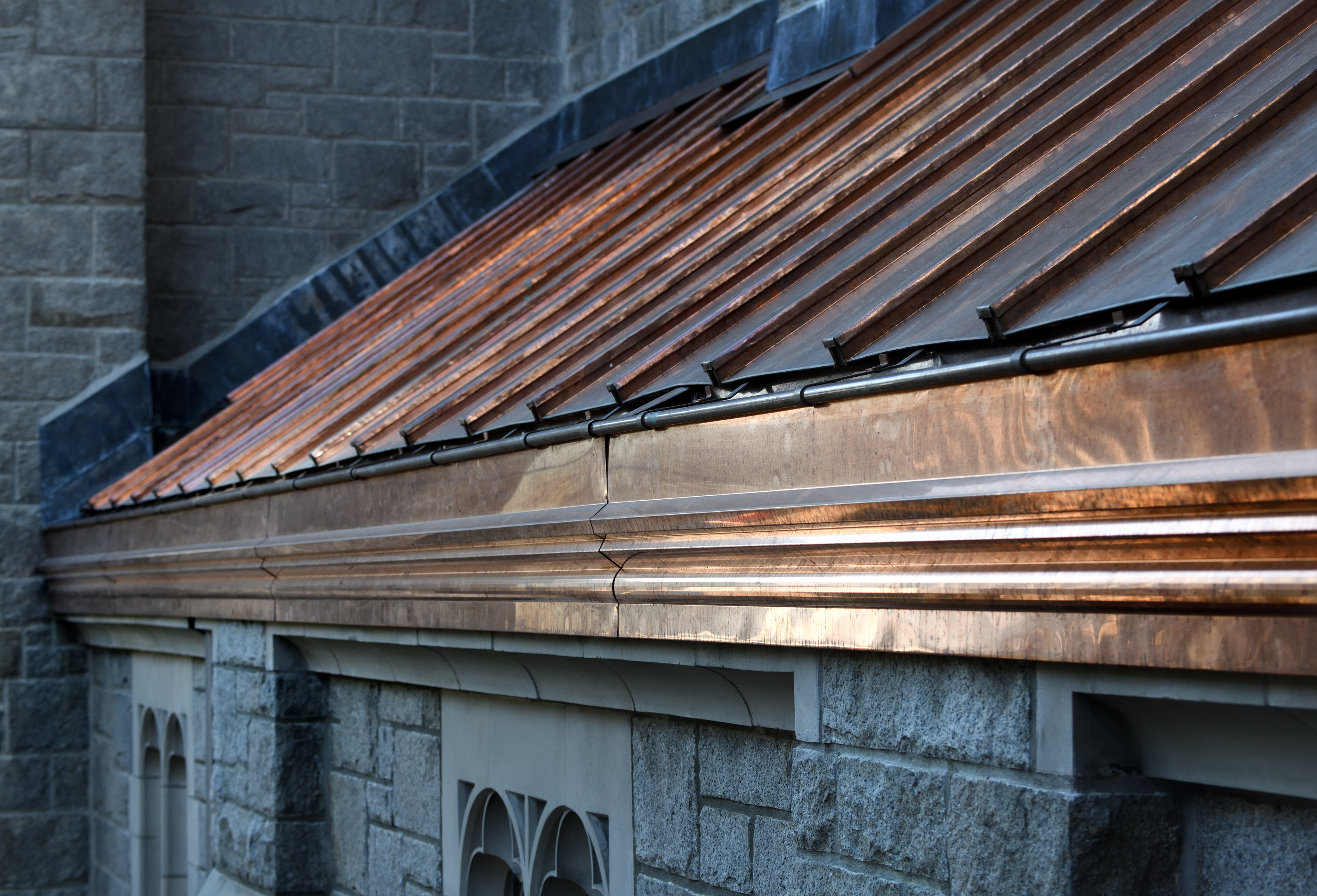 Photo Credit: Michael Sherman Photography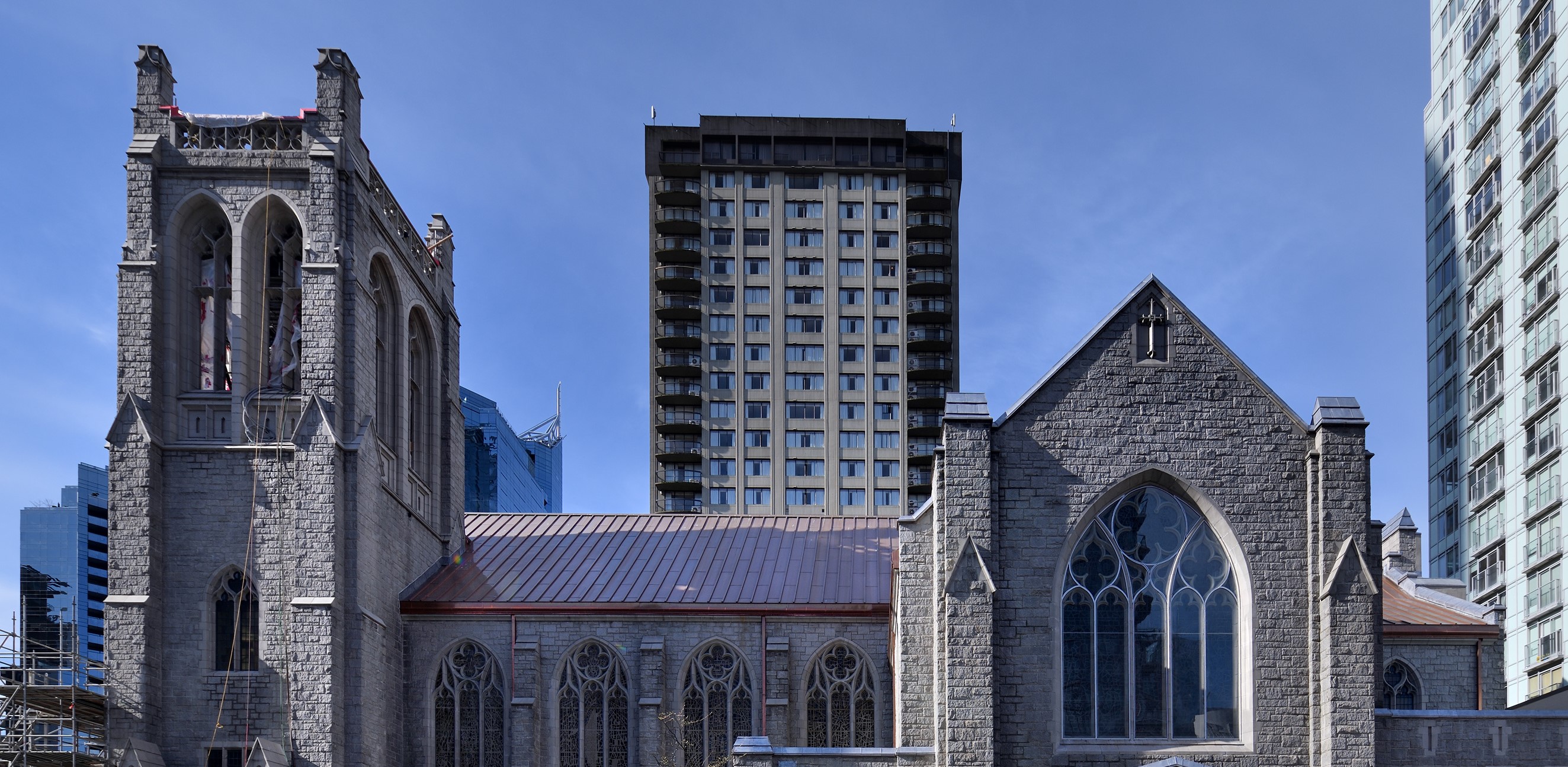 Photo Credit: Michael Sherman Photography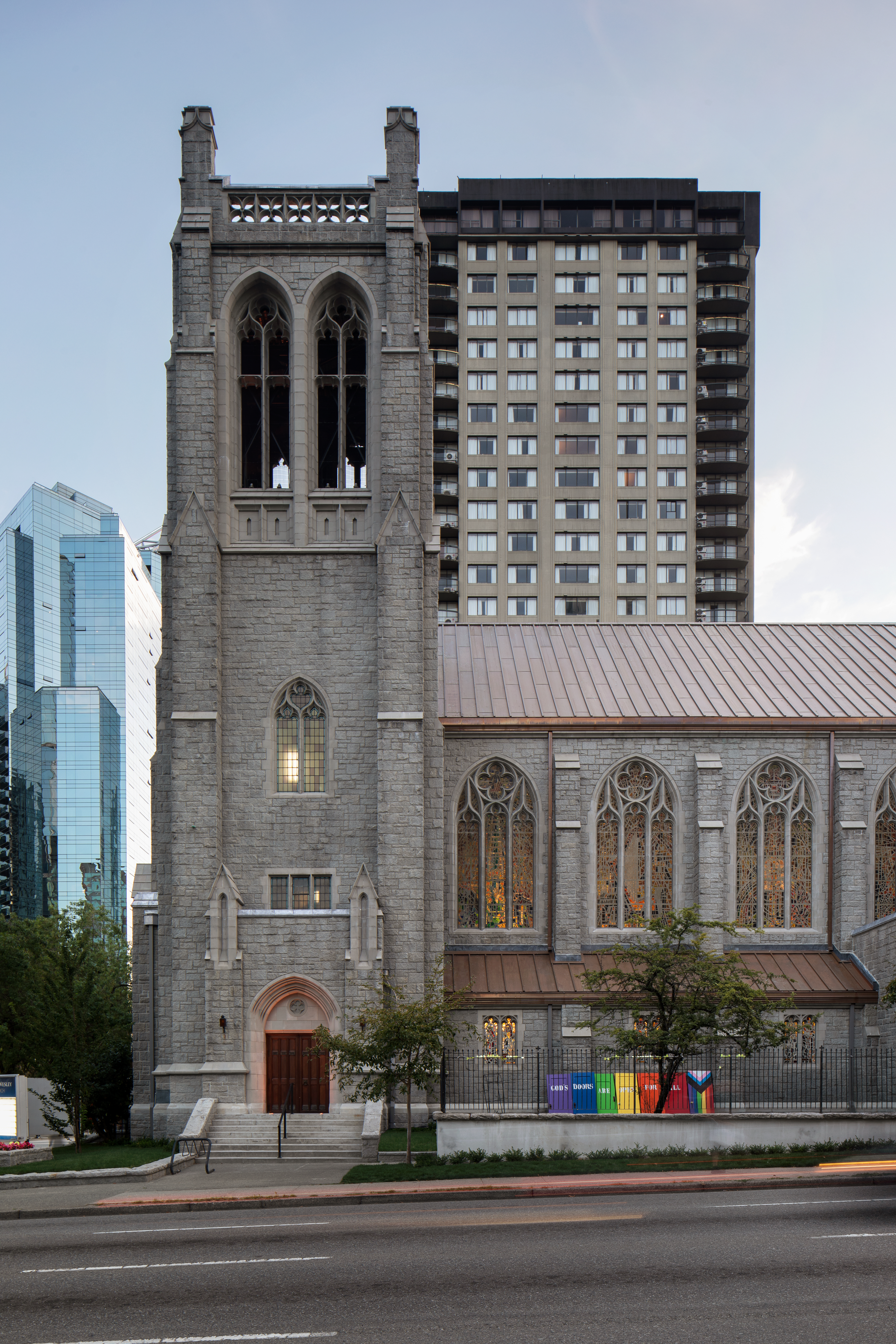 Photo Credit: Michael Sherman Photography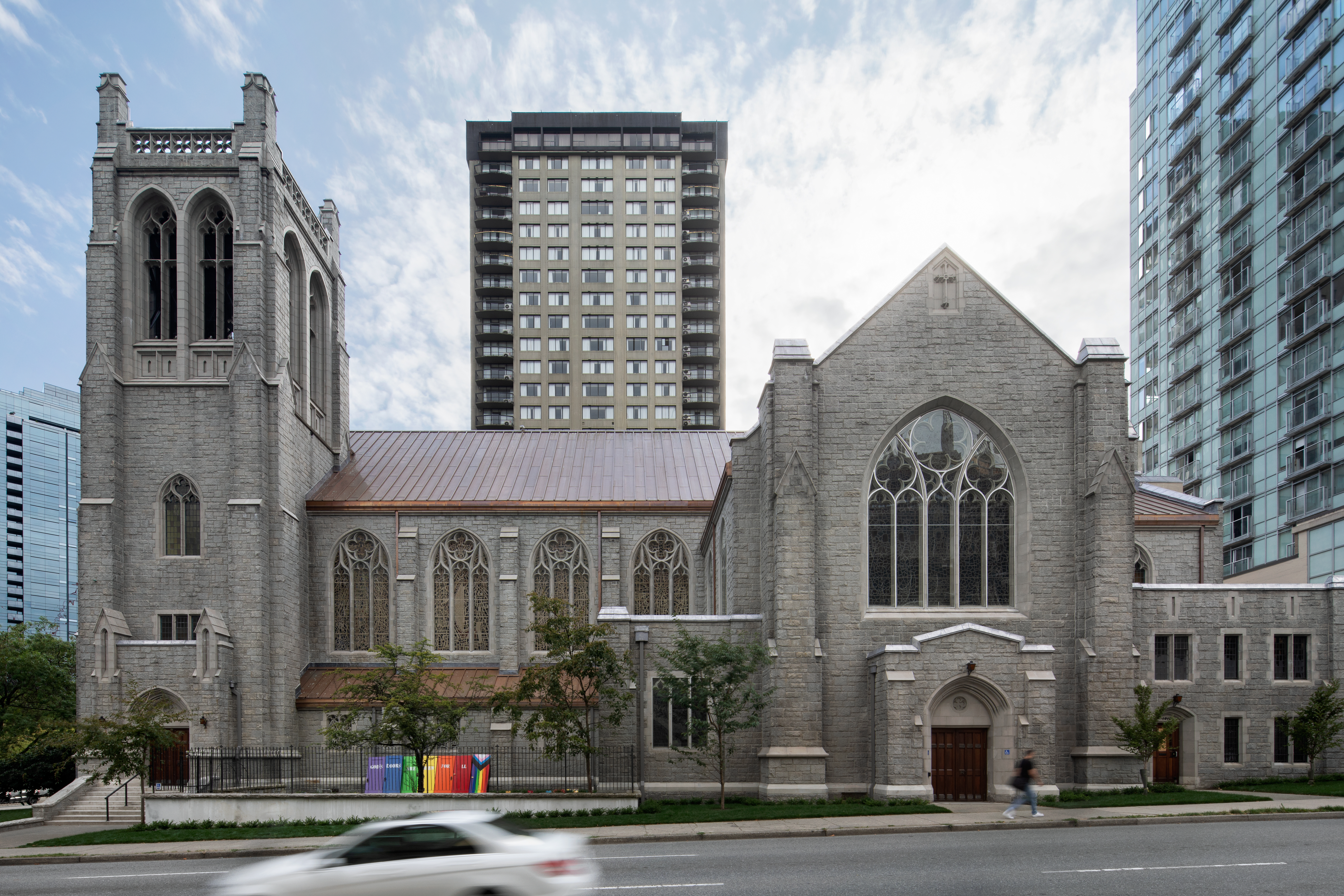 Photo Credit: RJC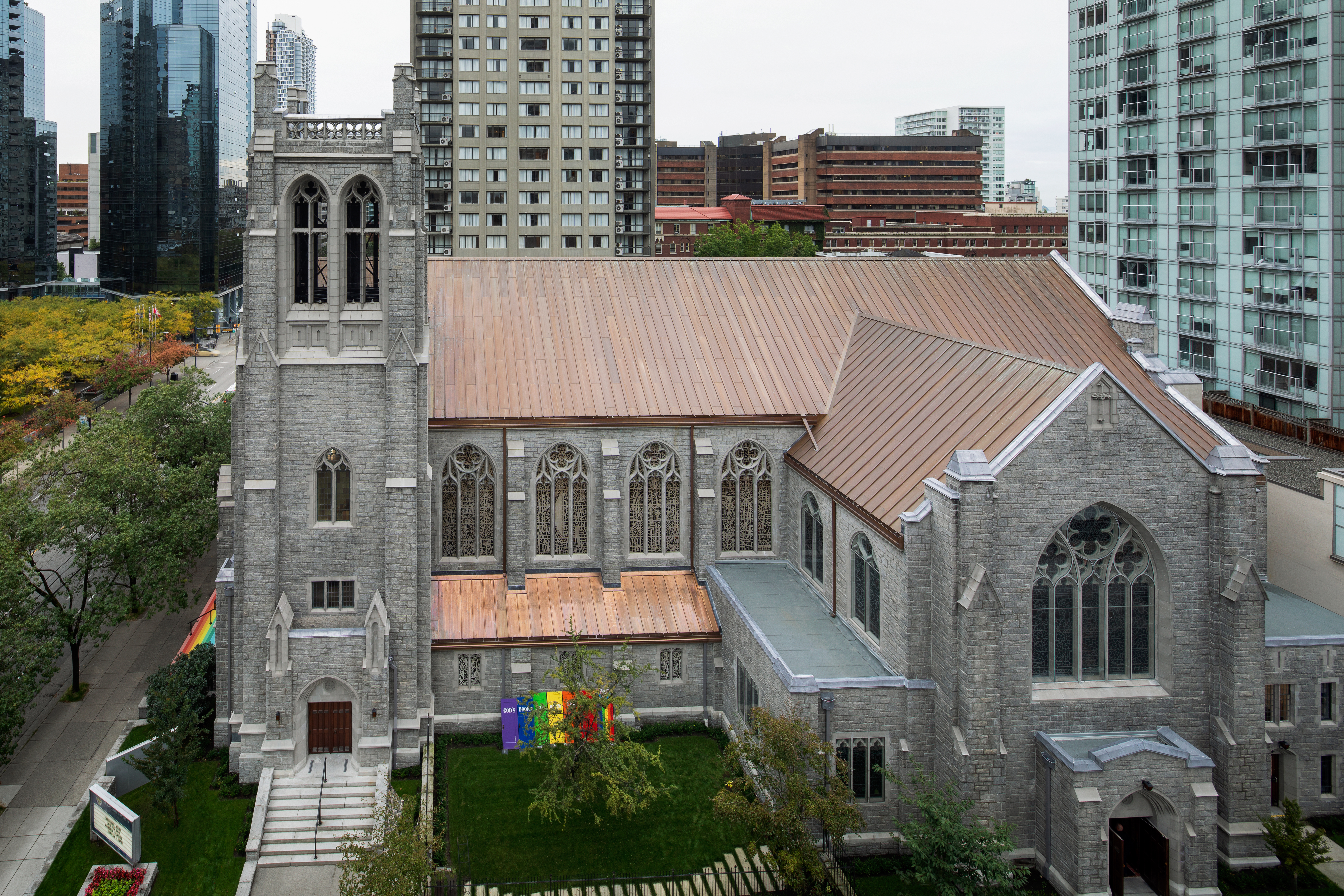 Photo Credit: Michael Sherman Photography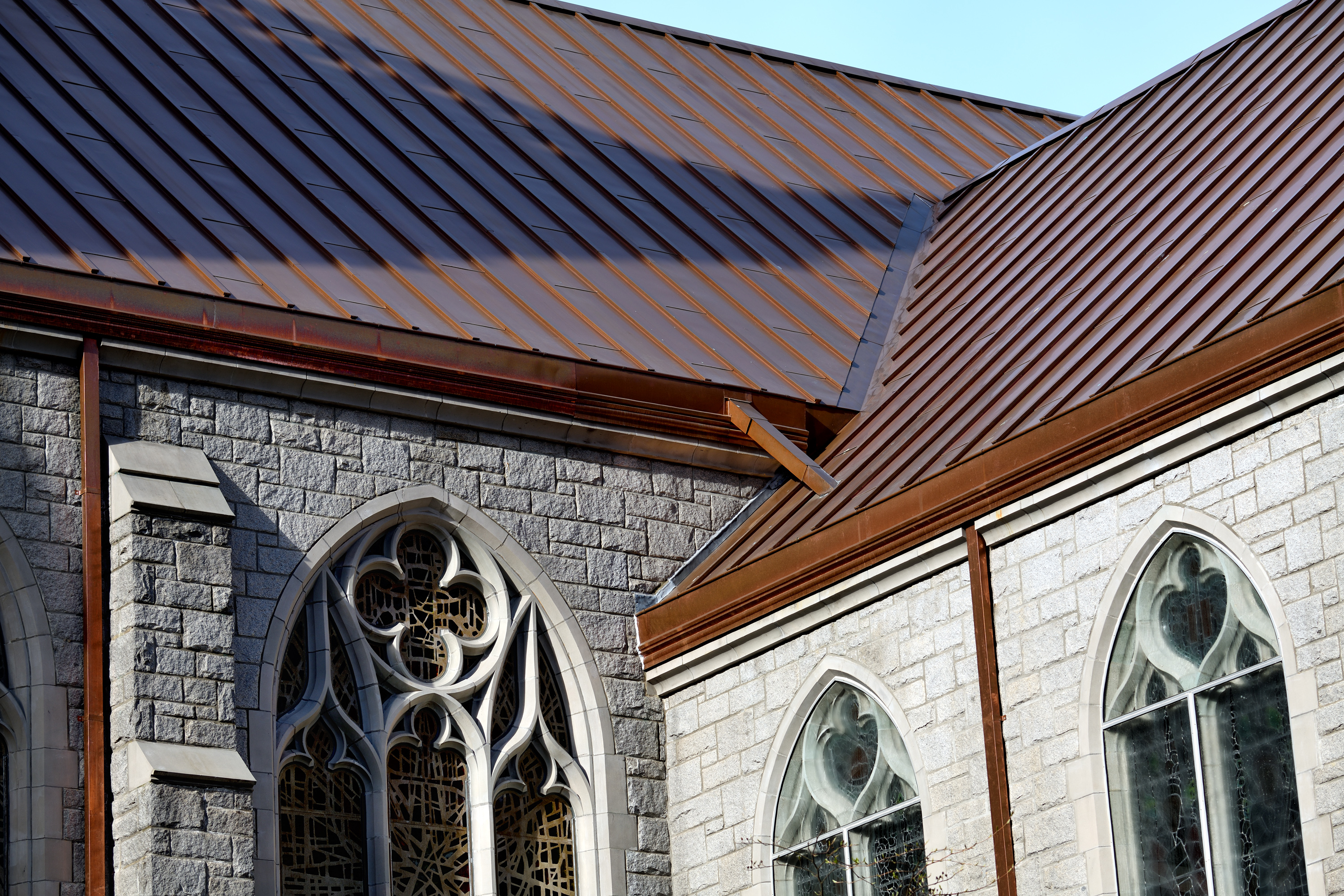 Photo Credit: AFTER - Michael Sherman Photography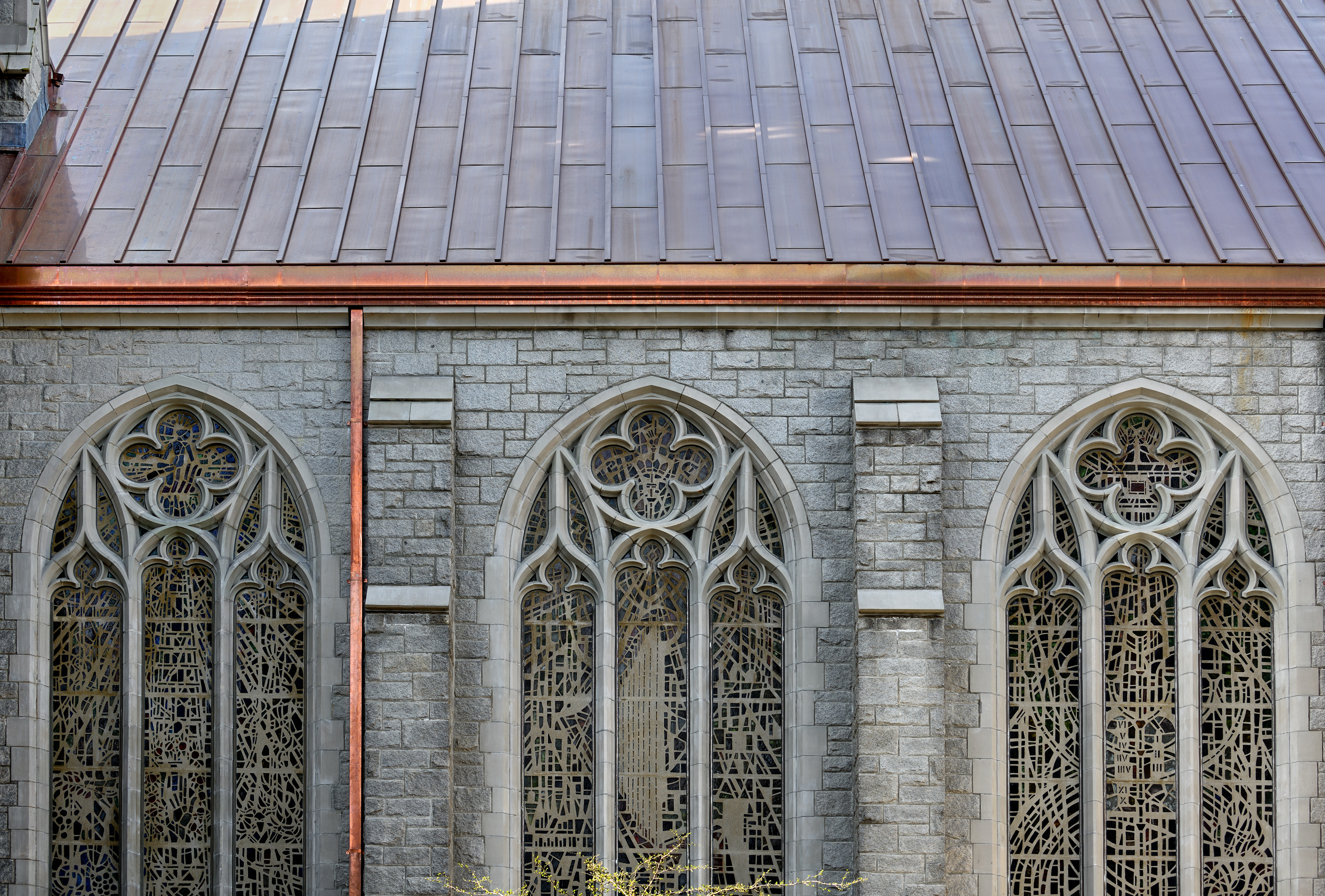 Photo Credit: Michael Sherman Photography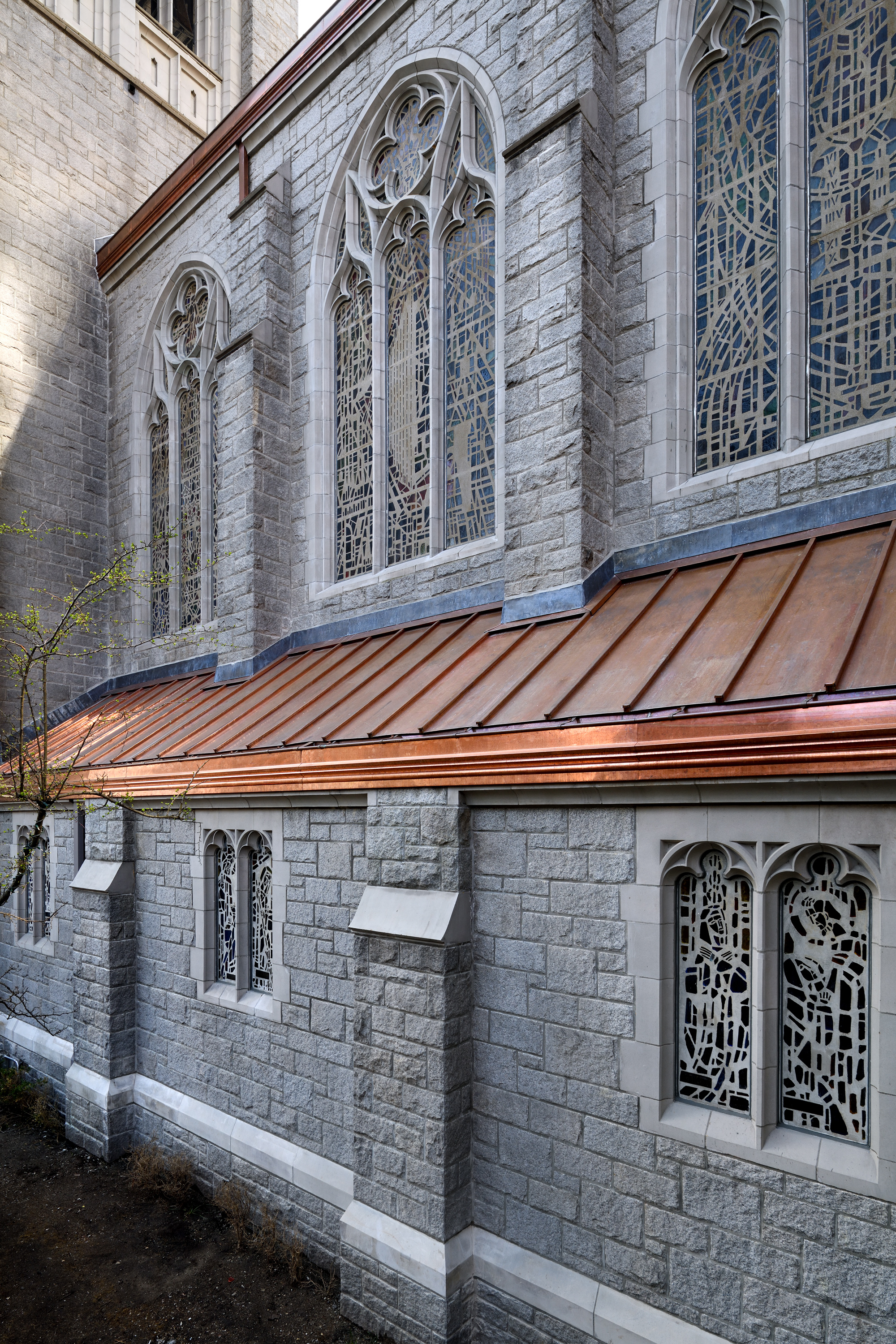 Photo Credit: Michael Sherman Photography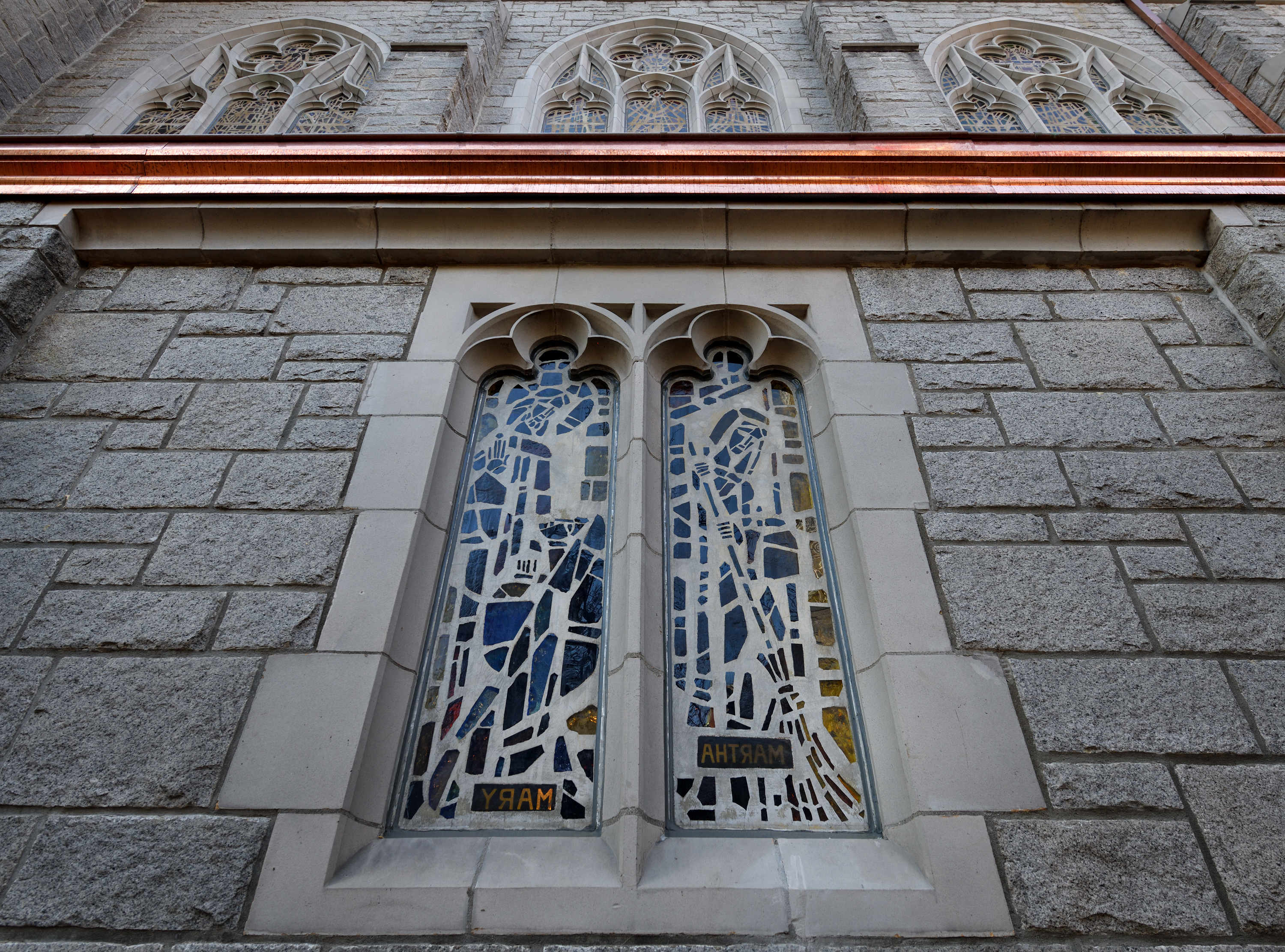 Photo Credit: Michael Sherman Photography
Photo Credit: Michael Sherman Photography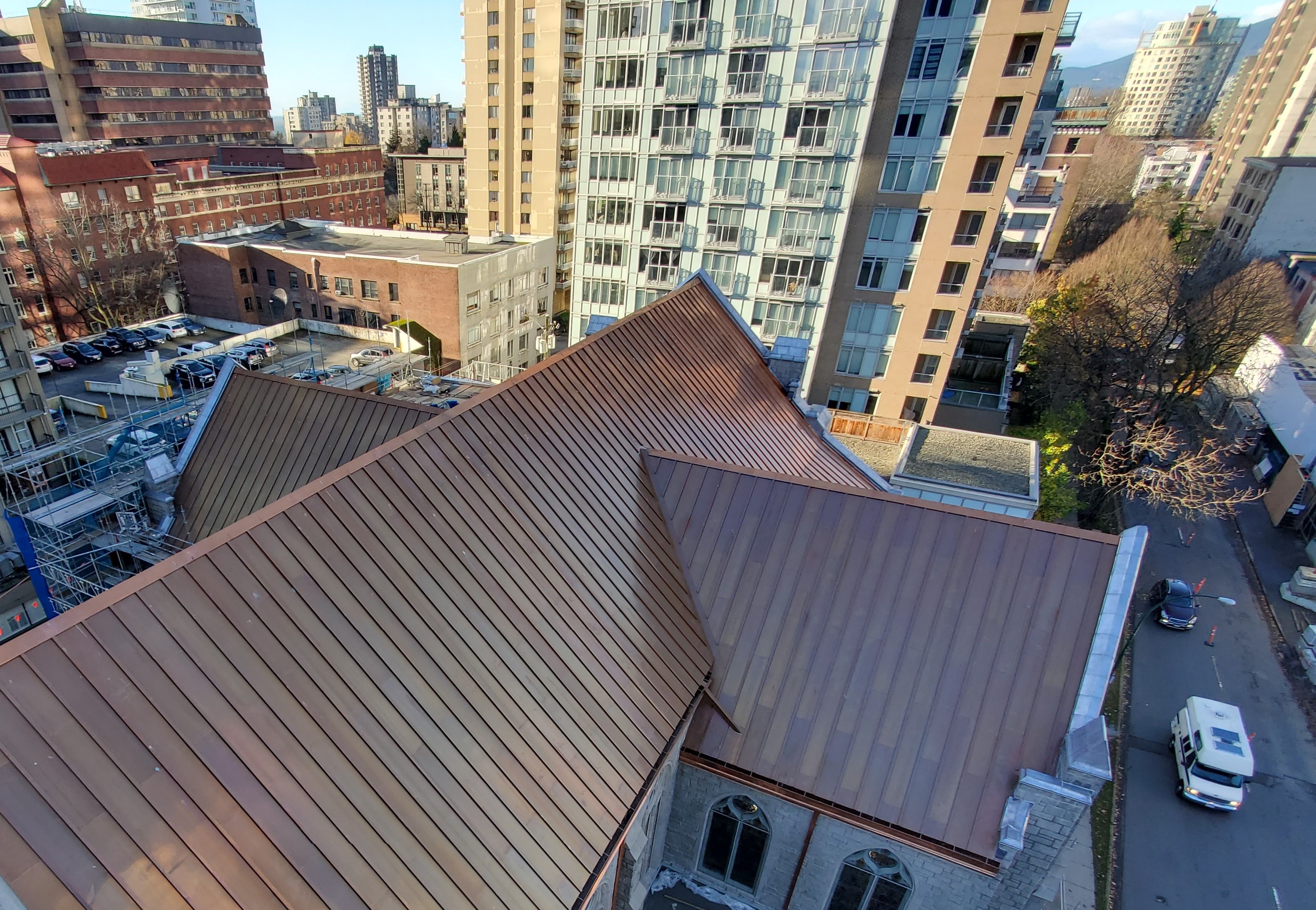 Photo Credit: Michael Sherman Photography