Bronx, New York
Restoration
Architect
Beyer Blinder Belle Architects and Planners LLP
New York, New York
The Gould Memorial Library (GML), designed by McKim, Mead & White for New York University and widely considered Stanford White's best building, was completed in 1900. It is the centerpiece of today's Bronx Community College, the first college campus designated as a National Historic Landmark. GML's eclectic classical revival style is accentuated by a rich material palette, intricate detailing, a monumental rotunda, and dramatic lighting.
A lack of maintenance led to chronic water infiltration through the roofs and upper walls by the early 2000s, threatening the integrity of its structure and interior finishes. A collaborative team led by architects Beyer Blinder Belle and contractor Nicholson & Galloway with engineers Silman and ​custom ​copper fabricator Heather + Little worked to restore the roof and preserve the building. Over the course of the project, the team achieved several significant goals, including arresting water ingress, improving the performance of roofing systems, and providing necessary upgrades for maintenance access, while restoring the original historic appearance of the building. 
The original dome shingle roof exhibited severe deterioration and was replaced with custom-formed copper shingles to an exacting match, with improvements to waterproofing, flashings, and structural systems that eliminated deficiencies with the original roof design, such as: 
Removing an existing stepped flat-seam copper roof and replacing it with new flat-seam copper panels 

 

Repairing and/or replacing ornamental stamped copper antefixes

 

Replacing a deteriorated dome drum cornice with a strengthened back-up wall and a custom-stamped curved copper cornice

 

Firing custom Roman bricks to match damaged ones in color, dimension, and pattern

 
Replacing tiles on the upper gable roof with matching tiles fitted with custom copper covers and flashing

 

Repairing copper-framed skylights with new covers, flashings, and glazing

 

Improving access to the roofs with new ladders and a clip-in fall protection system

 
Copper on the project included 6,200 square feet of custom-stamped copper shingles, 3,800 square feet of flat-lock copper roofing with underlayment and plywood, and 240 linear feet of copper cornice material.
The roof restoration of the Gould Memorial Library secured the exterior of this National Historic Landmark against the damaging effects of chronic water infiltration and gave new life to building components that were not performing as intended. Repairs to the building's shell have both preserved GML's condition to serve the public as a national, state, and local landmark, and completed the first phase of GML's re-establishment as the keystone of the Bronx Community College campus.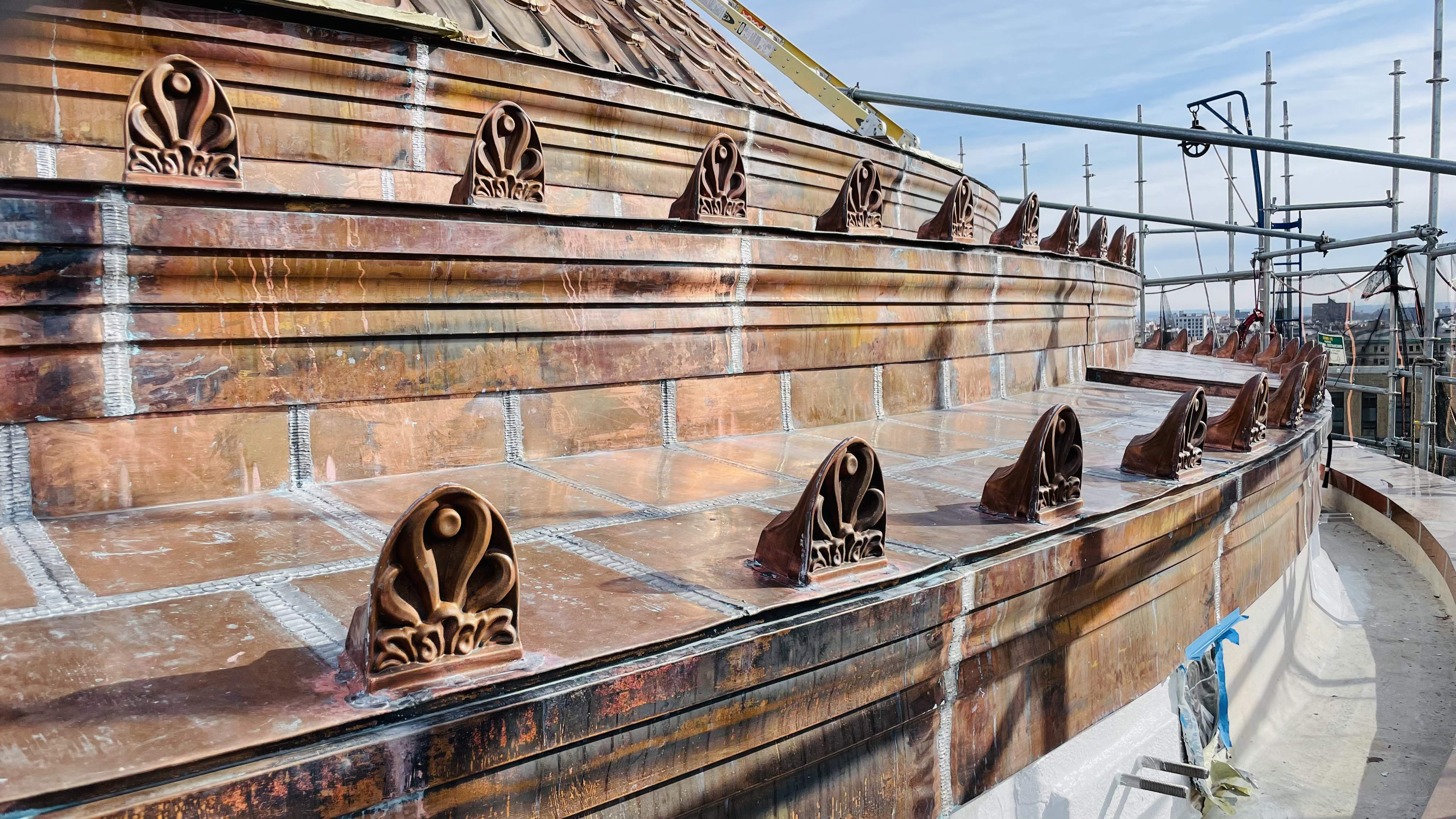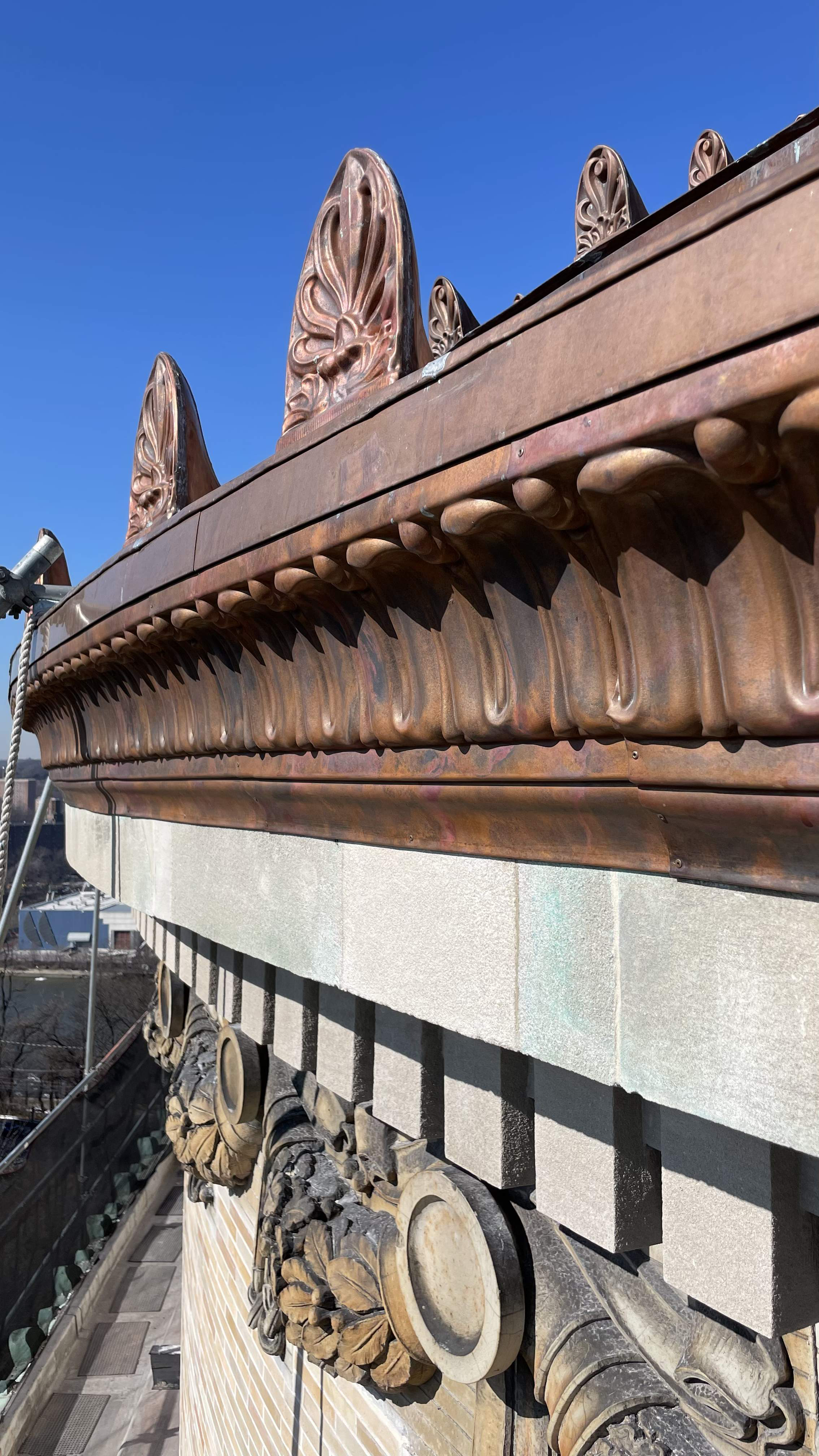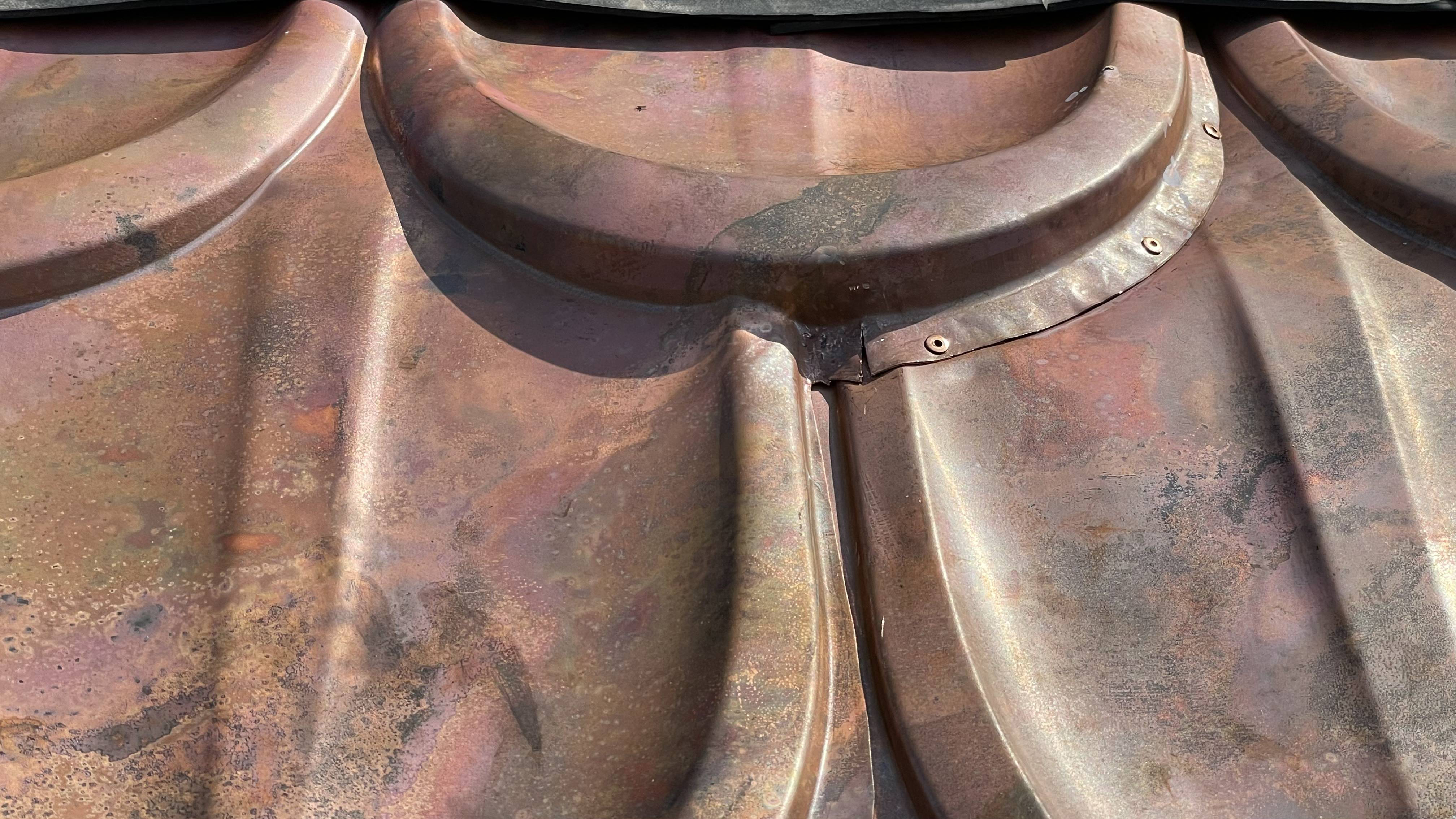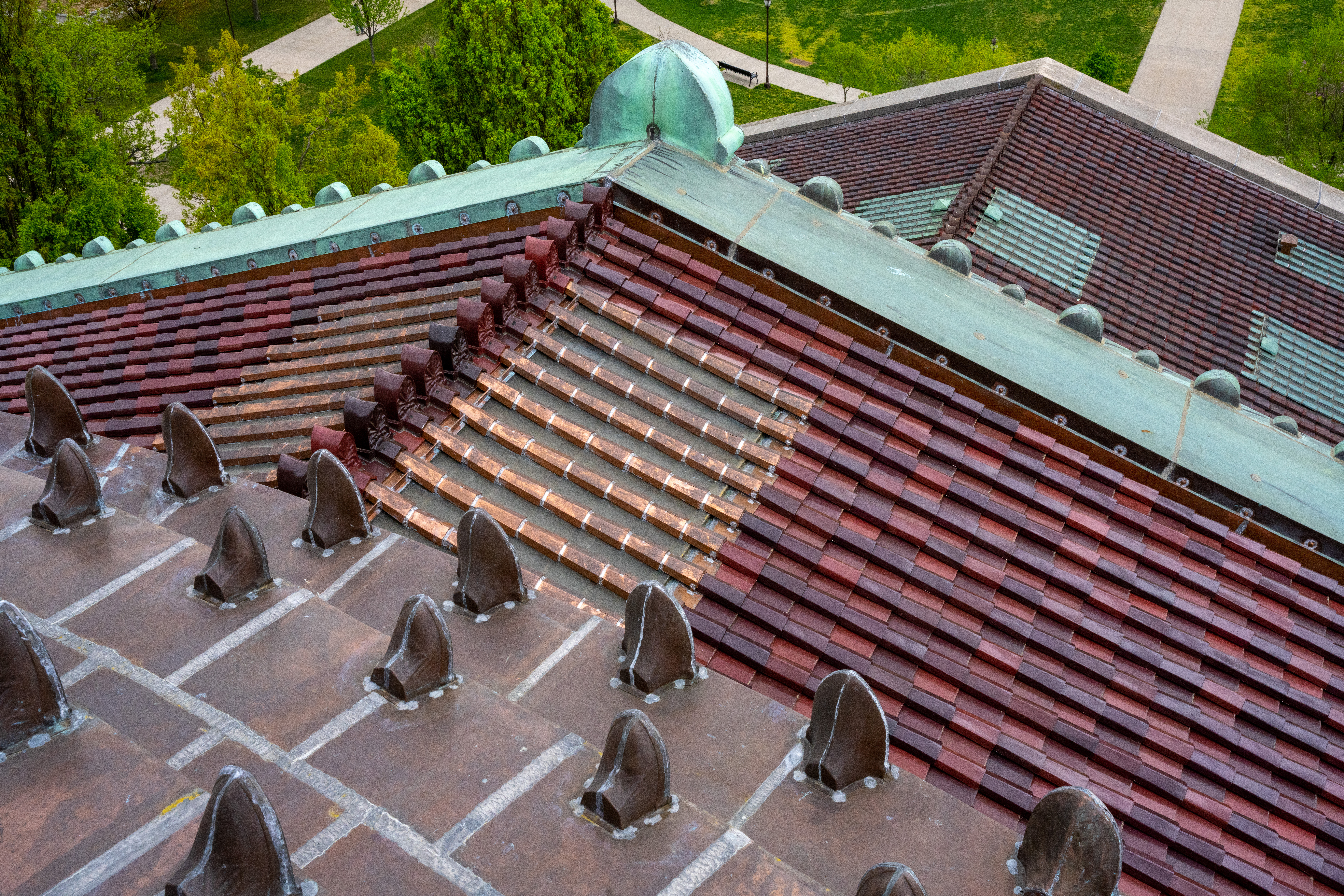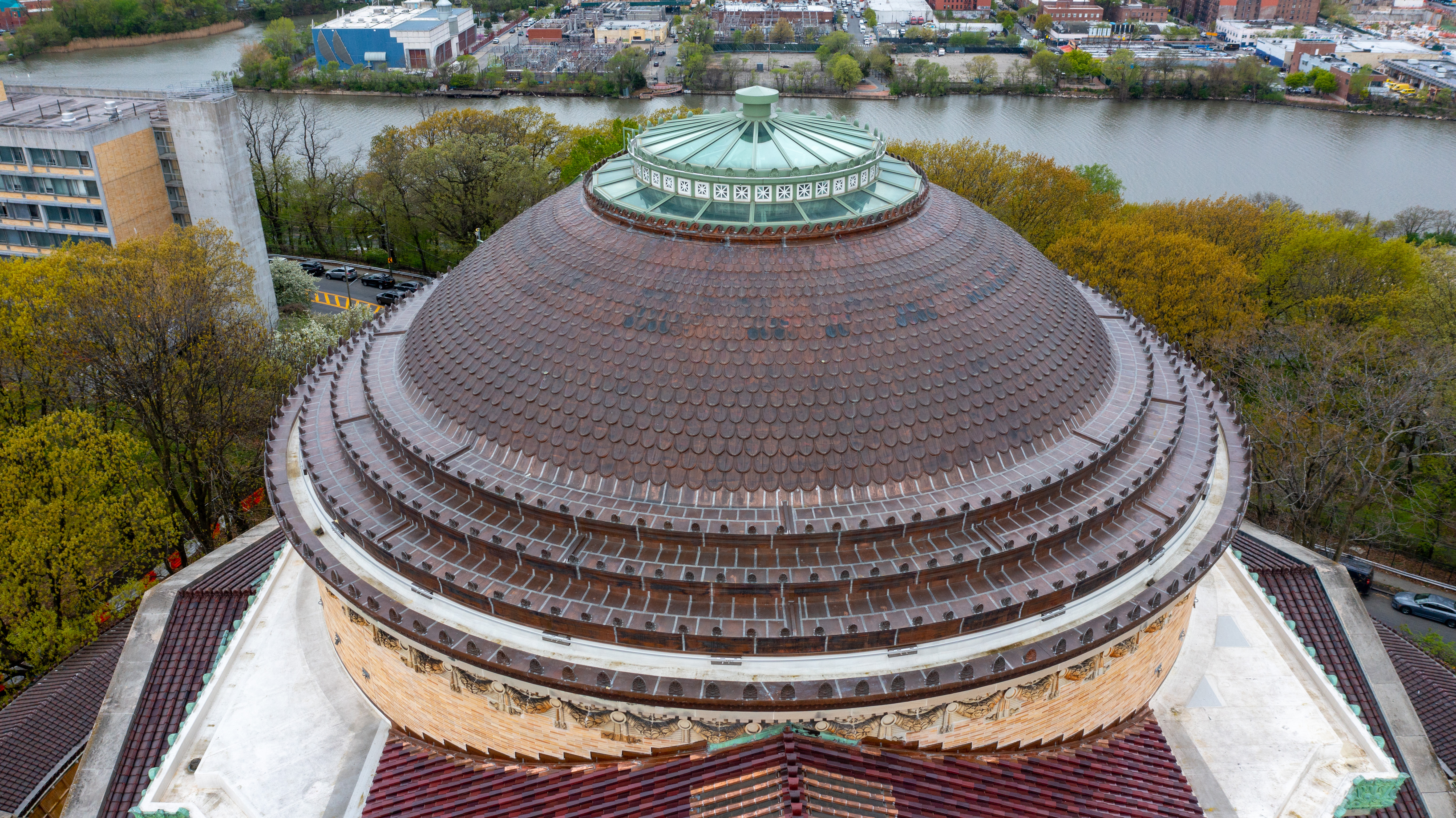 Photo Credit: Elizabeth Leidel Photography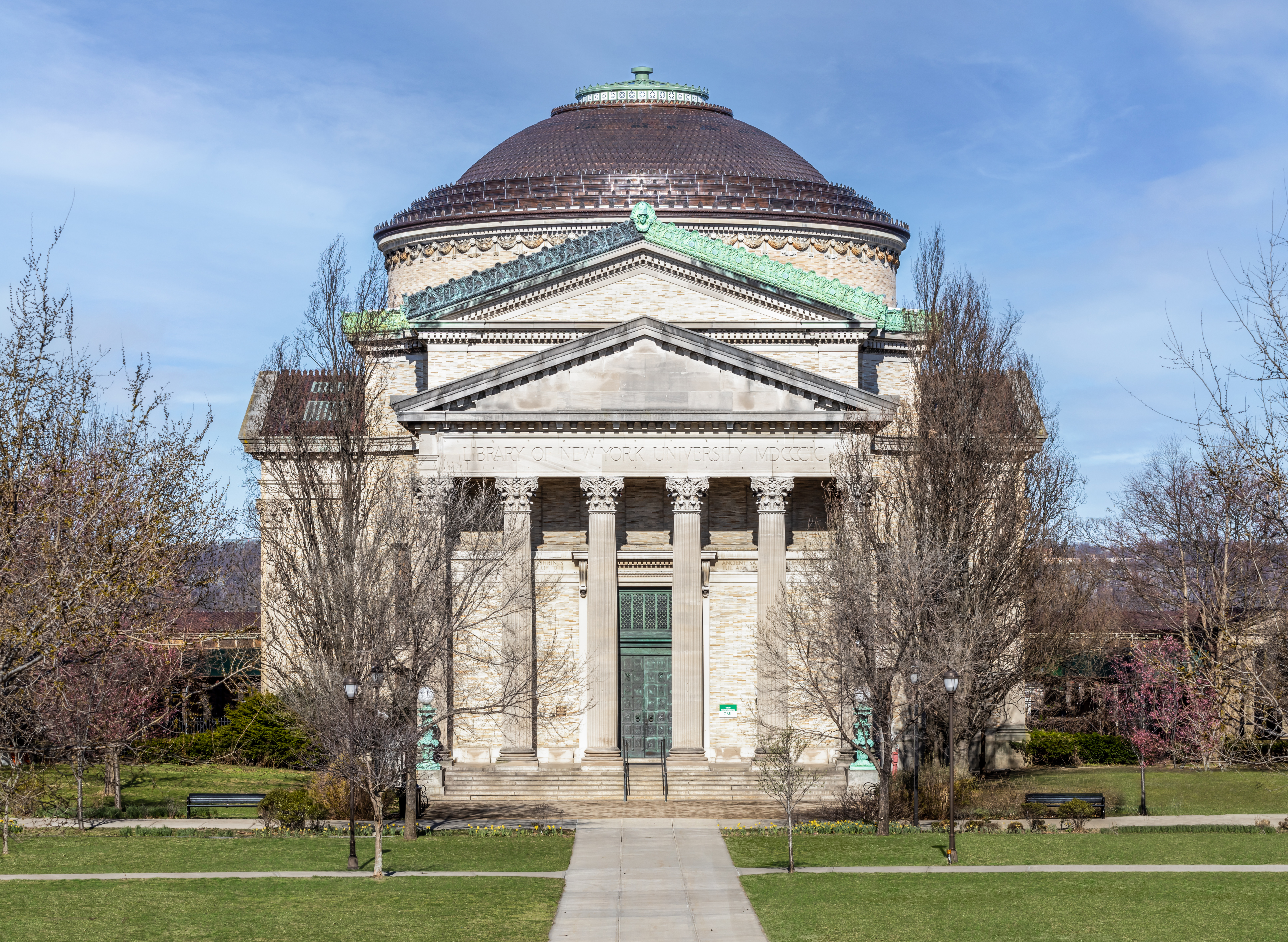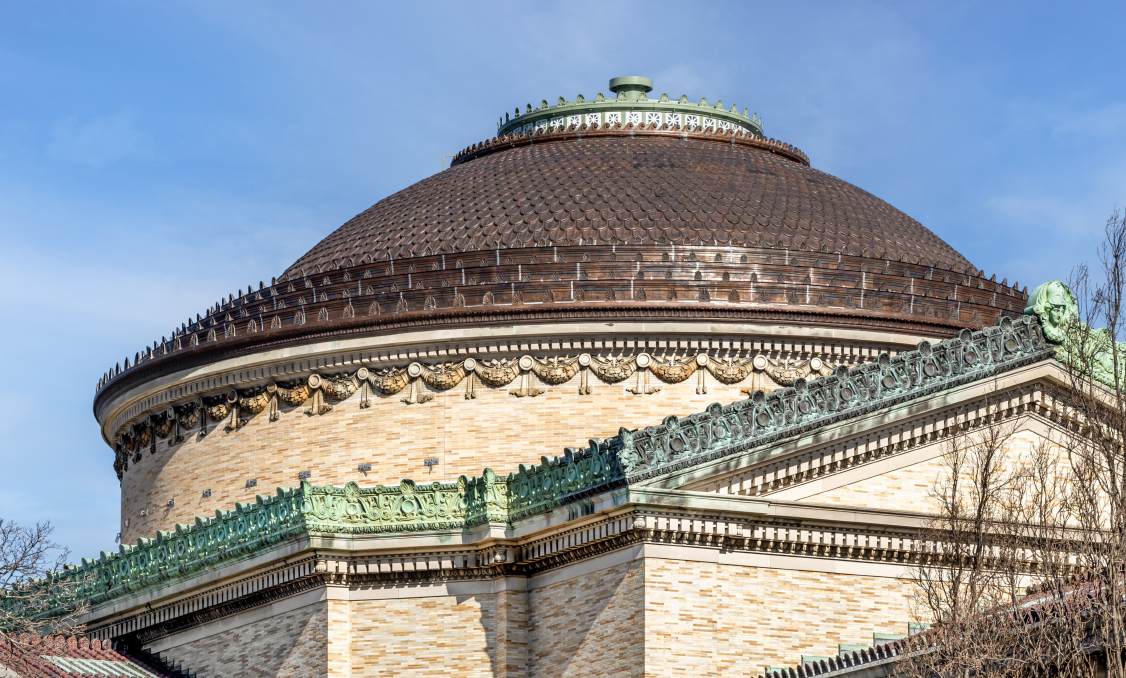 Photo Credit: Elizabeth Leidel Photography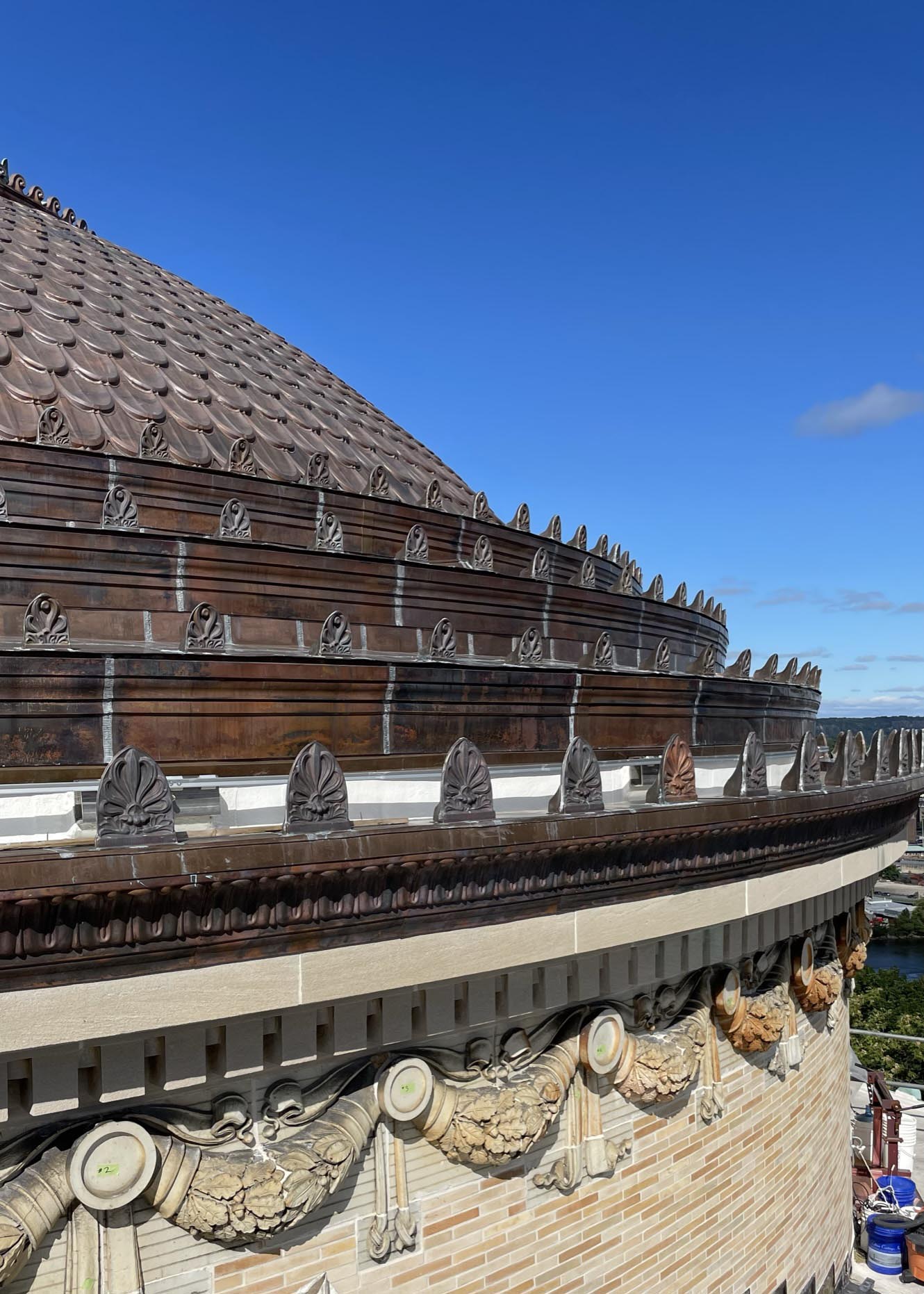 Photo Credit: Elizabeth Leidel Photography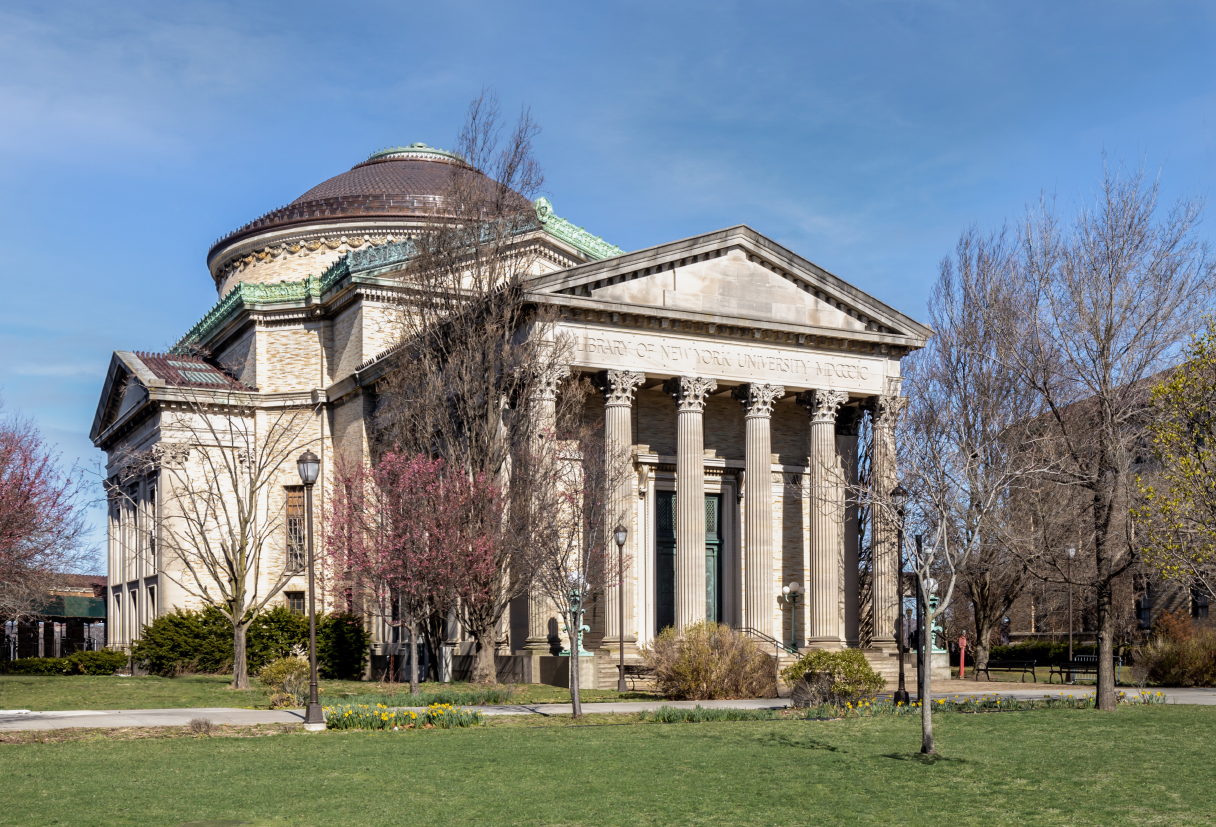 Photo Credit: Elizabeth Leidel Photography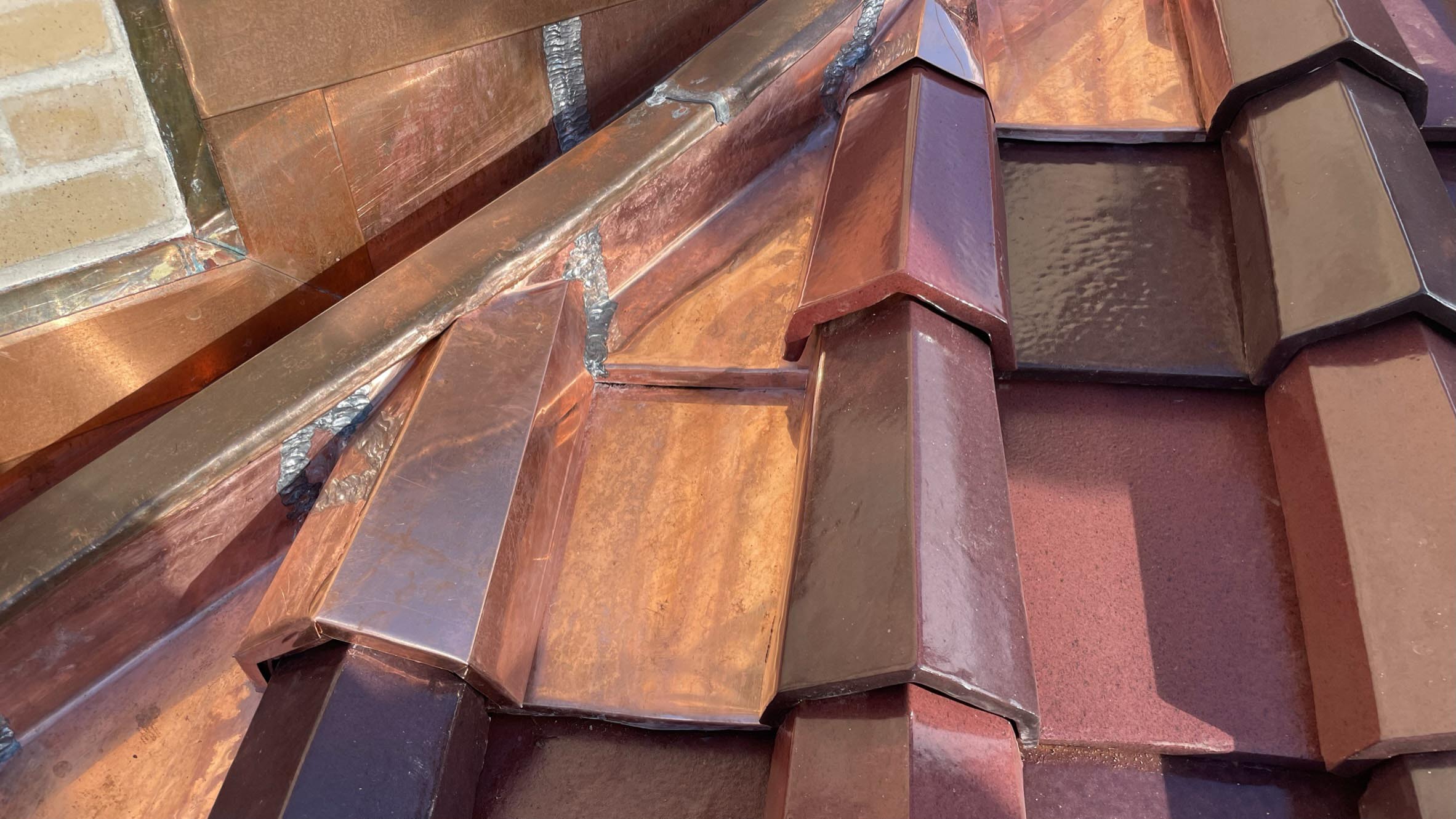 Photo Credit: Elizabeth Leidel Photography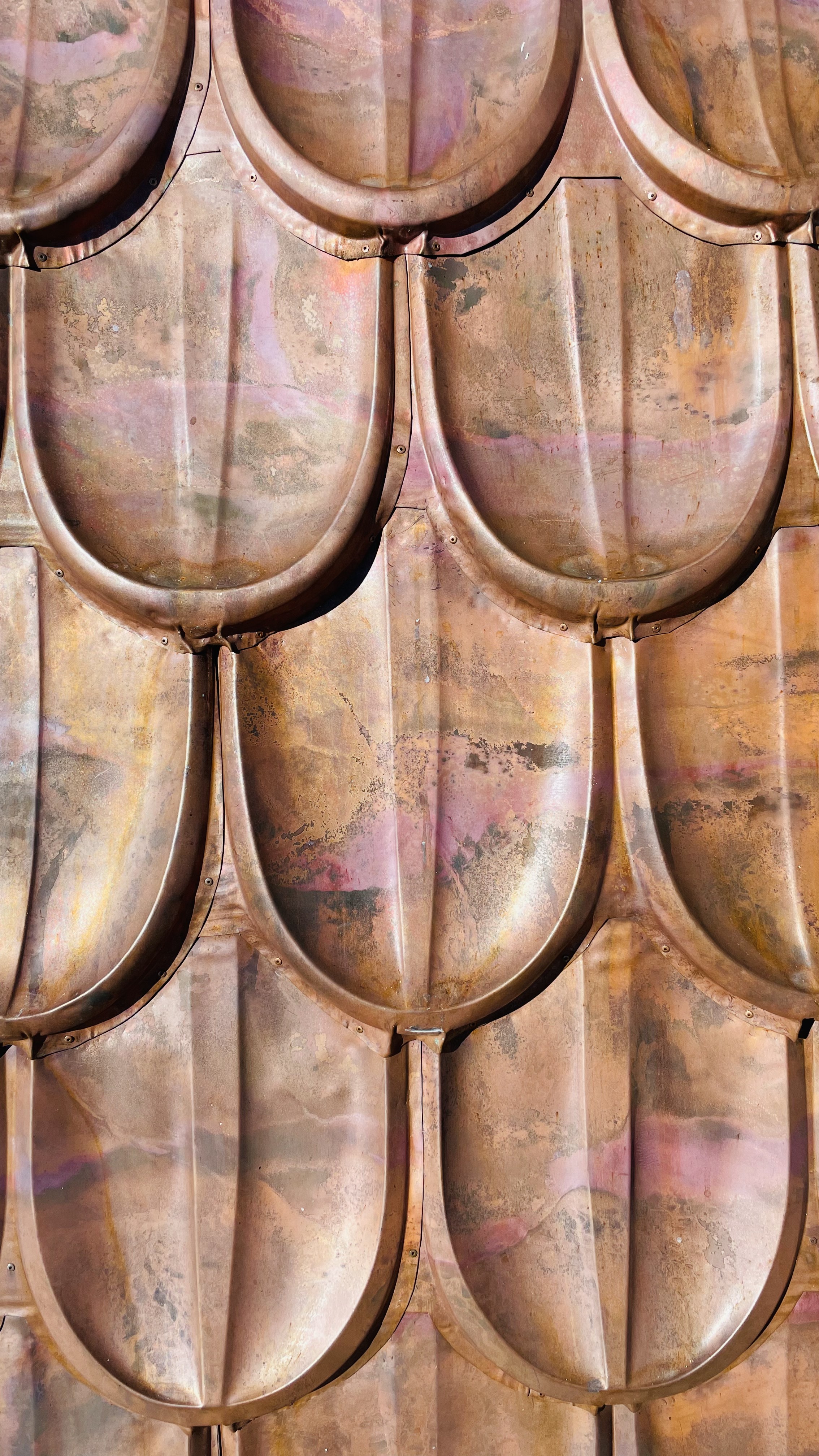 Photo Credit: Elizabeth Leidel Photography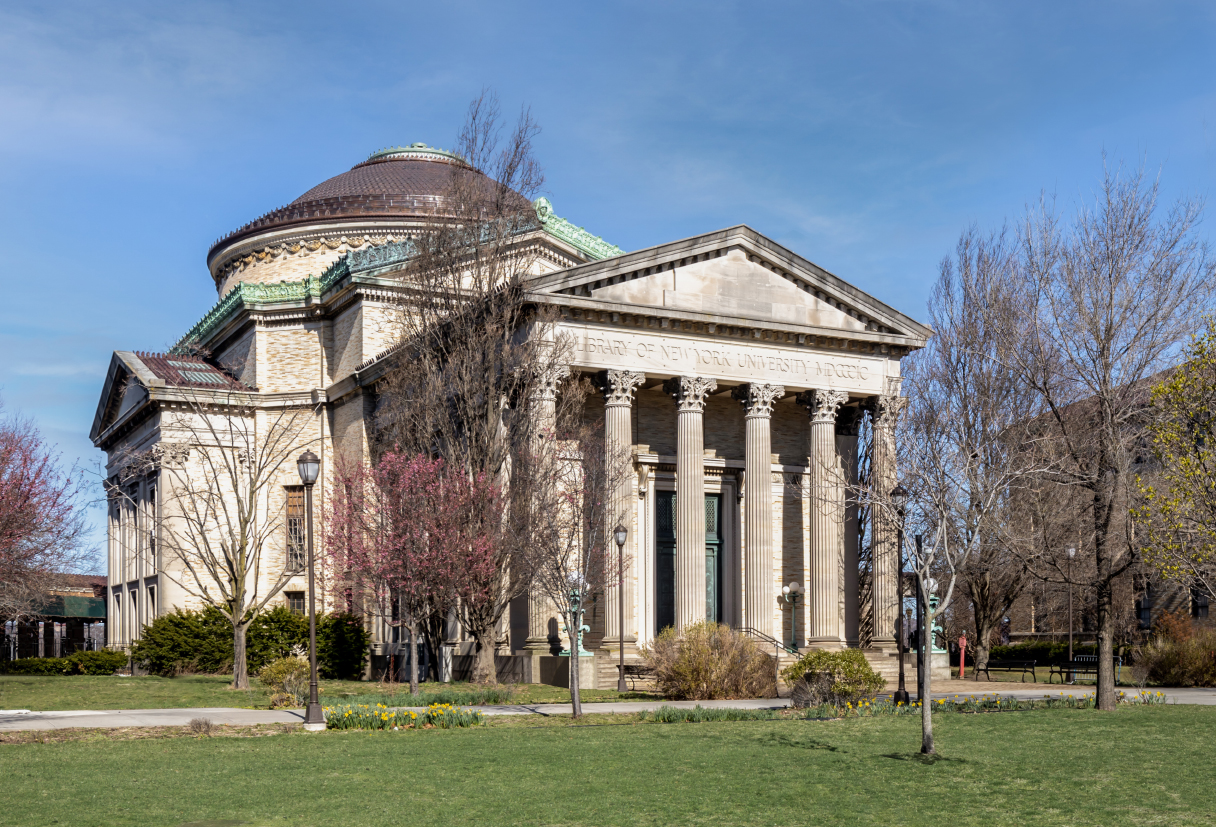 Photo Credit: Elizabeth Leidel Photography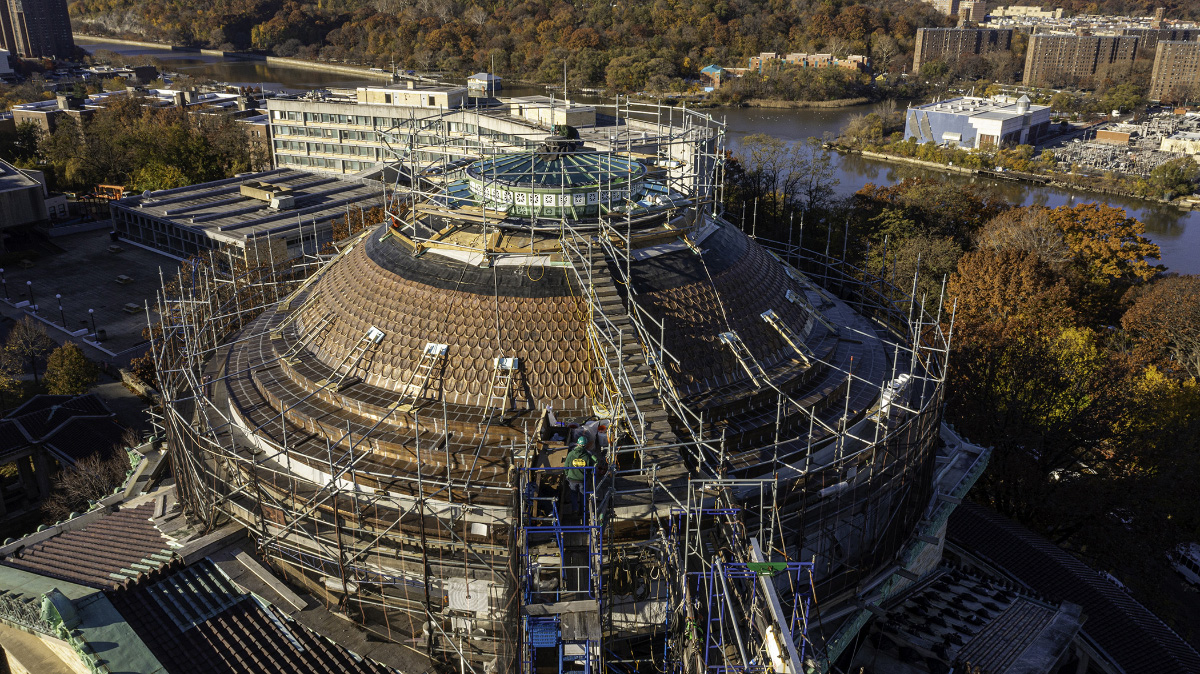 Photo Credit: Nicholson Galloway