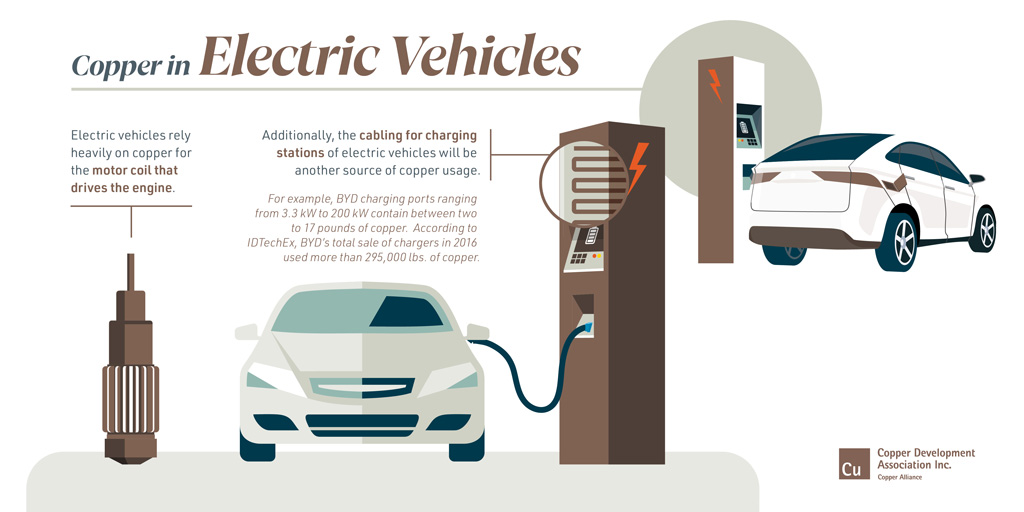 Copper is an essential material component of electric vehicles (EVs). It is used in the electric motors, batteries, inverters, wiring and in charging stations because of its durability, malleability, reliability and superior electrical conductivity.
Copper's Role in EVs

An EV can use between 85 and 183 pounds of copper and hybrid and electric buses can contain between 183 and 814 pounds.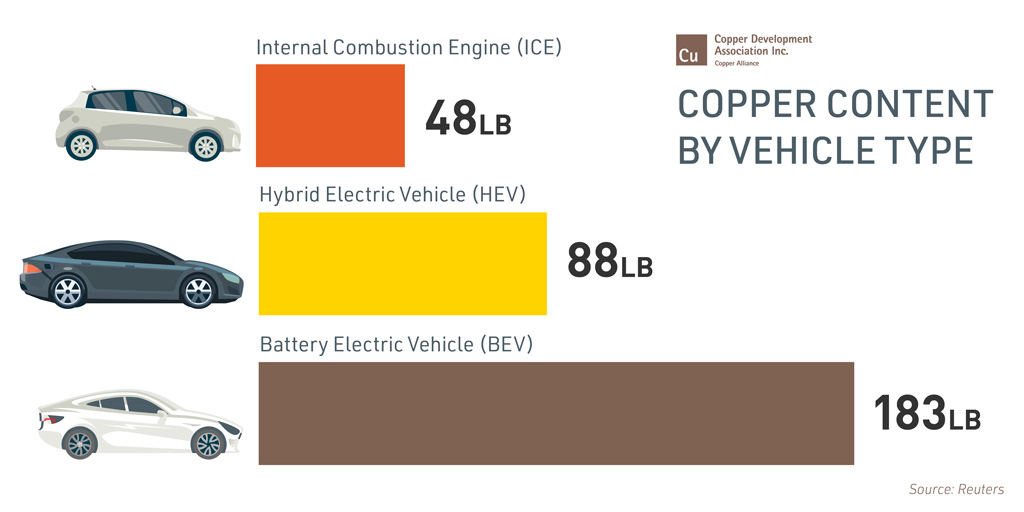 Copper is also an indispensable component of the infrastructure needed to support electric vehicle charging. To power the EVs of both today and tomorrow, a network of five million charging ports will be needed within the next decade.
Benefits of Electrical Transportation
Reduced Pollution
The transportation sector is now the largest source of carbon dioxide emissions in the U.S. The continued integration of EVs will help reduce this impact because they produce 54 percent less carbon dioxide emissions per mile than a conventional vehicle.
Cost Savings
EV batteries convert 59 to 62 percent of energy into vehicle movement while gas powered vehicles use 17 and 21 percent. EV drivers spend about $1.2 per gallon to charge, less than half the price of gasoline. The average operating cost of an EV is $485 annually compared to $1,117 for a conventional vehicle.
Economic Growth
According to the U.S. Department of Energy, in 2017, the U.S. imported 19 percent of the petroleum it used. Using Electric Vehicles can reduce our energy dependency abroad and support the U.S. economy through the generation of new jobs, particularly in skilled electrical trades.
EV Trends and Developments
Increased Sales
Consumers are demonstrating strong interest in EVs and increasing demand. EVs accounted for only 1.3 percent of total vehicles sold in the U.S in 2017. By third quarter 2018, that had nearly doubled to 2.5 percent; hitting 3 percent by the fourth quarter.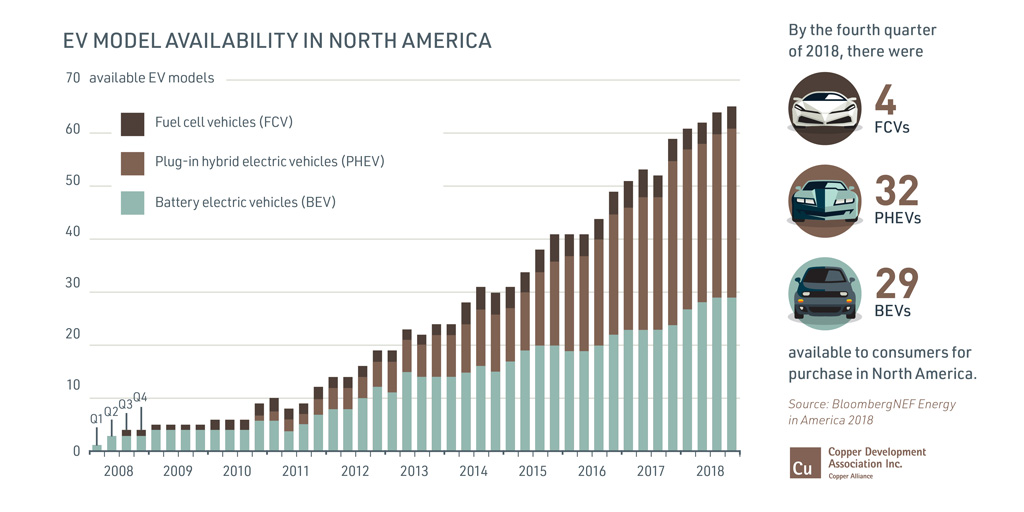 Proactive State Policies
States continue to raise clean energy goals with states like California, New Jersey, and New York setting a number of new, ambitious targets and regulations. However, Not all state-news is positive, as some made plans in 2018 to scale back net energy metering or renewable energy credit programs.
Support from Large Corporations
In 2019, companies like IKEA, HP and Unilever promised to ramp up integration of electric vehicles into their corporate fleets and to assist employees in transitioning to cleaner transportation.
Education
Case Studies
Archives