September 18, 2019
FOR IMMEDIATE RELEASE
McLean, VA— A talented group of the top plumbing, welding, pipe fitting and sprinkler fitting apprentices gathered at the UA training facilities at Washtenaw Community College in Ann Arbor, Michigan, to compete in the 2019 United Association International Apprenticeship Competition.
Thirty two competitors were put to the test across five major disciplines: plumbing, pipefitting, sprinkler fitting, welding, and mechanical service. Each featured a number of exercises that tested the apprentice's theoretical and practical skill sets, and every discipline was divided into sub-competitions that tested competitors' abilities with different materials. 
The Copper Development Association (CDA) sponsored prizes recognizing achievement in a piping competition with complex challenges that included nearly every possible joint type in copper piping systems. "CDA is pleased to recognize the skills and hard work of these outstanding professionals," said Andrew Kireta, Jr., CDA vice president. "They will lead the way for the next generation of men and women helping to build the highest-quality residential, commercial and industrial systems." In addition to a commemorative trophy, winners received a $500 prize from CDA.
The 5 winners of this year's "Best Copper Projects" are as follows:
| | | |
| --- | --- | --- |
| Pipefitters | Justin Lindbergh | Glendale, WI |
| Welders | Patrick Harris | Lakewood, CO |
| Sprinklerfitters | Steve Stach | Alta Loma, CA |
| Mechanical Service | Nick Cruz | San Jose, CA |
| Plumbers | Carter Hagen | Davenport, IA |
Competition photos: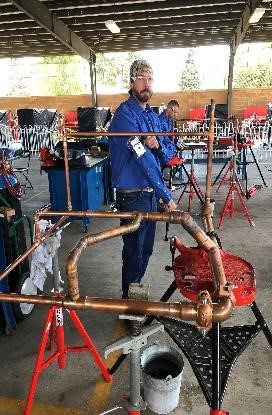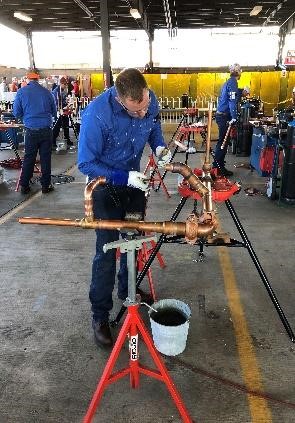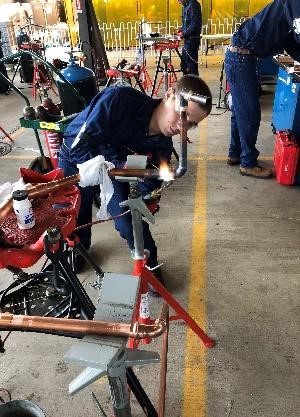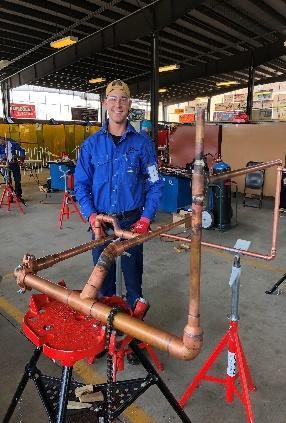 This year's competition came at a time of controversy as the U.S. Department of Labor has recently proposed a rule changing the way apprenticeship programs are regulated; which some, like the United Association of Plumbers, Fitters, Welders and Service Techs (UA) and the Mechanical Contractors Association of America (MCAA), and others feel weaken apprenticeships.
All participants also had the opportunity to join an instructor training class to develop their skills further. To learn more about the use of copper in construction and piping, follow us on LinkedIn, Twitter, and Facebook. To learn more about the UA, visit https://www.ua.org
###