May 28, 2019
FOR IMMEDIATE RELEASE
Washington, D.C.— The Copper Development Association (CDA) released a new infographic highlighting copper's expanding role in North America's transition to clean power sources, from energy generation to storage and electric vehicles.
"By 2040, it's predicted wind and solar will produce more electricity than any other source in the world," said CDA's Director of Energy Policy and Electrical Markets, Zolaikha Strong. "As these technologies grow, they will heavily depend on copper's reliability and high standard of performance to generate, transmit and store electricity."
The infographic, designed by Visual Capitalist using data from Navigant Research's recent industry reports, commissioned by CDA, highlights both nationwide and state-by-state data. It also visually explains the financial activity around clean energy, including plunging solar prices, the history of wind power financing and growth of energy storage, as well as the expansion of EV availability in North America.
On May 30, Strong will speak on copper's critical role in expanding energy needs and global challenges during the Utah Governor's Energy Summit at the Grand America Hotel in Salt Lake City, Utah. From 10:35 – 11:25 a.m., Strong will alongside two other panelists to present "Local Solutions to the Challenges of a Global Energy and Minerals Economy" and discuss how states can help meet mineral demands while providing significant value to local communities.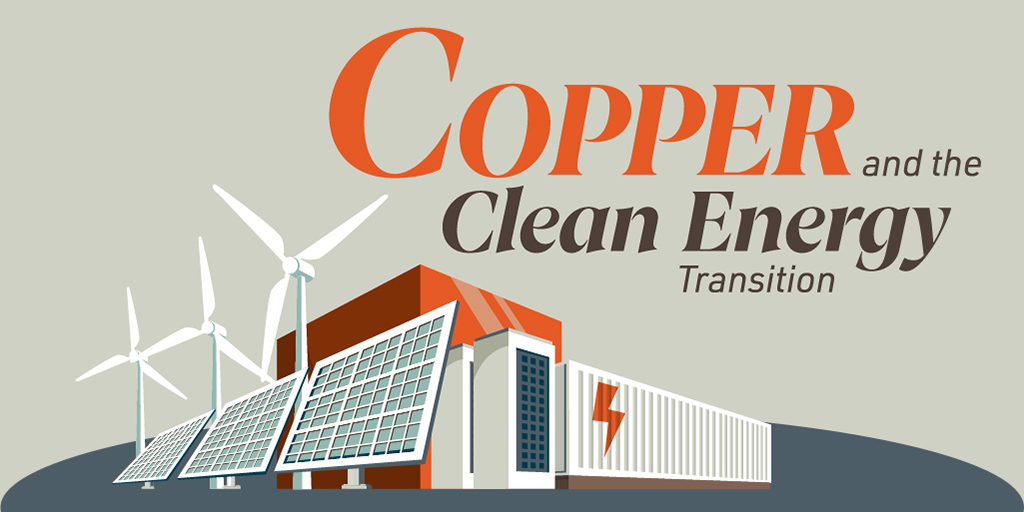 ###