2020 Update:  Due to ongoing COVID concerns, our popular Elevating Design With Copper seminar is now available for individual architectural firms in distance learning webinar format.   
Elevating Design With Copper is AIA approved for 1 CEU, 1 HSW contact hour (Program Number: 18CDA110).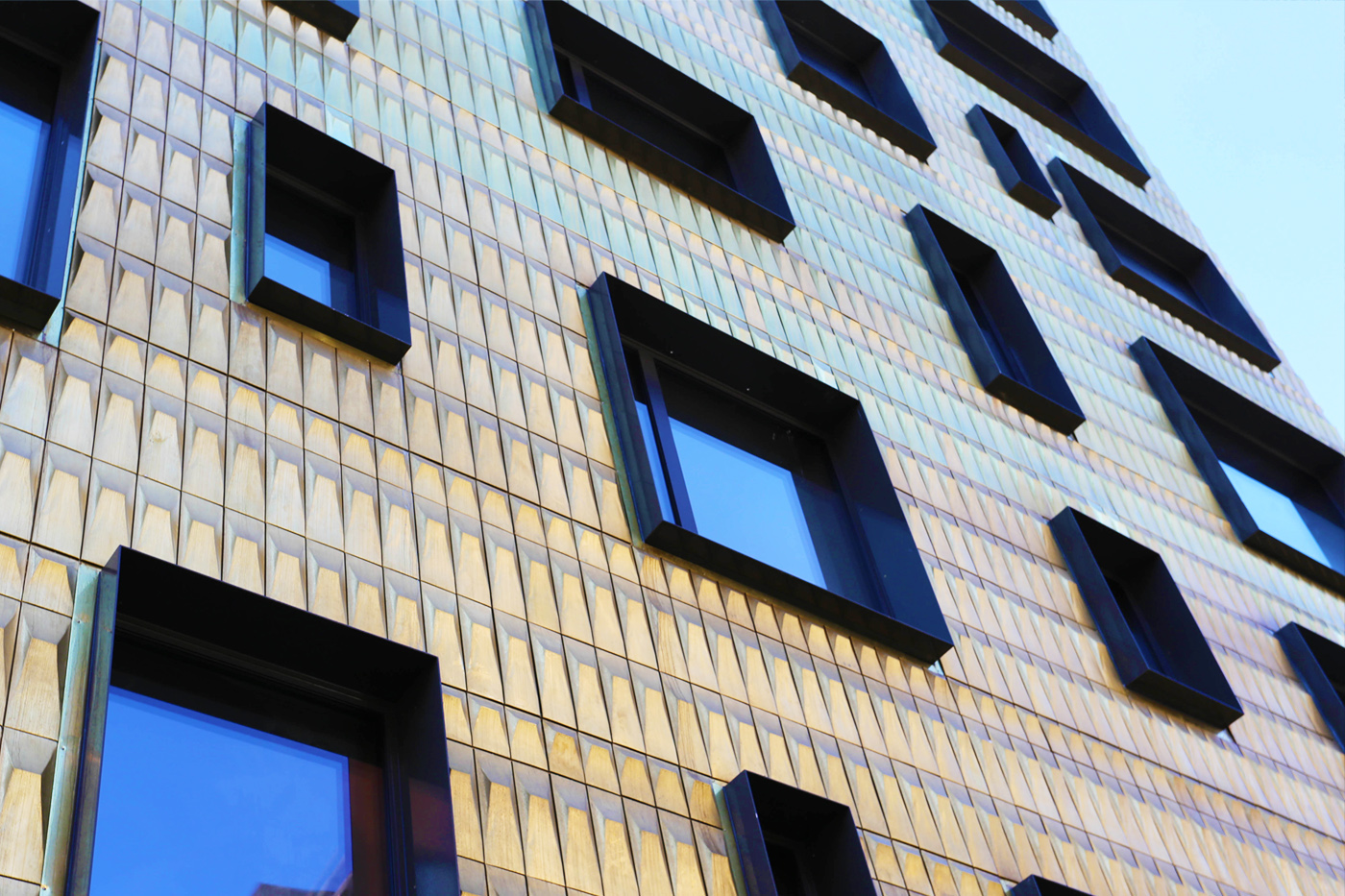 In this one-hour course, you will learn about the amazing qualities of copper and its inherent sustainability in the built environment. The properties and characteristics of copper and copper alloy offer versatility, sustainability, and unlimited design potential. Examples of good design practice will be evaluated along with an assessment of project solutions and improvements. In addition, current award-winning projects will be reviewed to inspire the creativity of design professionals. The presentation will conclude with a question and answer session.
Learning Objectives: 
Examine the inherent properties of copper that make it an efficient building material and how design professionals can incorporate these characteristics into high performing buildings and infrastructure

Assess recent construction projects utilizing copper and copper alloys in roofing, wall cladding, and ornamental systems
Define copper, identify common copper alloy families, and interpret how copper is 100% recyclable
Discuss the functional contributions of copper and copper alloys as part of a sustainable building design.
Contact us to schedule an instructor led webinar for your group.
Group Webinars
Copper: Essential Element of Sustainable and Resilient Design
Join us for a one-hour course to learn about copper's contribution to sustainability in the built environment. You'll leave the program with a better understanding of how copper enables our world to work more efficiently, it's contribution to resilient construction and infrastructure, and responsible production. The presentation concludes with a question-and-answer session.
Wednesday, June 1, 2022 - 12:00pm to 1:00pm ET
Applicable Credits
American Institute of Architects (AIA)
Green Business Certification Inc. (GBCI)                       
DVD - Installing Copper Roofing- This six-part DVD on copper roofing offers a close-up look at the basics - the fundamental forms, shapes and details that are the architect's tools. It should become a basic resource for all firms that specify or install copper roofing products.