Cold working of copper and copper alloys, by rolling or other methods, will increase both tensile strength and yield strength in a very predictable manner. Most copper alloys are produced to a series of cold-rolled tempers with a tensile strength range unique to each alloy and temper designation. For this reason, there are considerably fewer variations in cold-rolled tempers than in annealed tempers. The common cold-rolled temper names and designations are: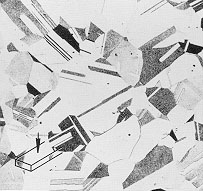 Annealed
Oxx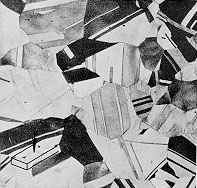 Quarter Hard
H01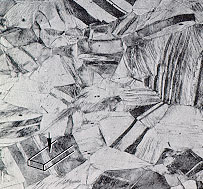 Three Quarter Hard
H03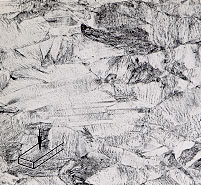 Extra Hard
H05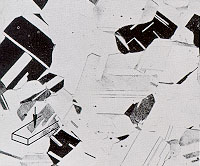 Eighth Hard
H00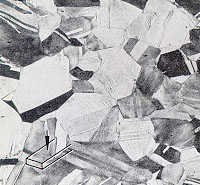 Half Hard
H02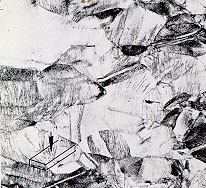 Hard
H04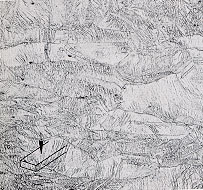 Spring
H06
Metal Handbook, 8th Edition, Vol 7, Atlas of Microstructures of Industrial Alloys, edited by Taylor Lyman, (1972), ASM International, Materials Park, OH 44073-0002 (formerly American Society for Metals, Metals Park, OH 44073), p 283 (fig. 2333,2336,2339), p 284 (fig. 2342, 2345, 2348), p. 285 (fig 2351, 2354, 2357).
Most, but not all, alloys are rolled to meet specific standard tensile strengths for each of these tempers. Alloy C26000 will have the following nominal tensile strengths for each temper listed in Table 2.
Table 2. Rolled Tempers Mechanical Properties
Rolled Temper
Nominal Reduction, %
Tensile Strength
ksi
Yield Strength
(0.5% Ext.)
ksi
Elongation
in 2.0 inches, %
H01 ¼ Hard
11
54
40
43
H02 ½ Hard
21
62
50
23
H04 Hard
37
76
60
8
H06 Extra Hard
50
86
62
5
H08 Spring
60
94
62
3
A complete listing of temper designations and descriptions for copper and copper alloys cane found in ASTM B601 Standard Practice for Temper Designations for Copper and Copper Alloys-Wrought and Cast. Additional information on physical properties and cold-rolled tempers is available in data sheets from material suppliers, ASM Metals Handbook, Volume 2.